Vintage Automobile Magazine
Popular Mechanics ~ March 1995
Advertisements, Articles & Write-Ups ...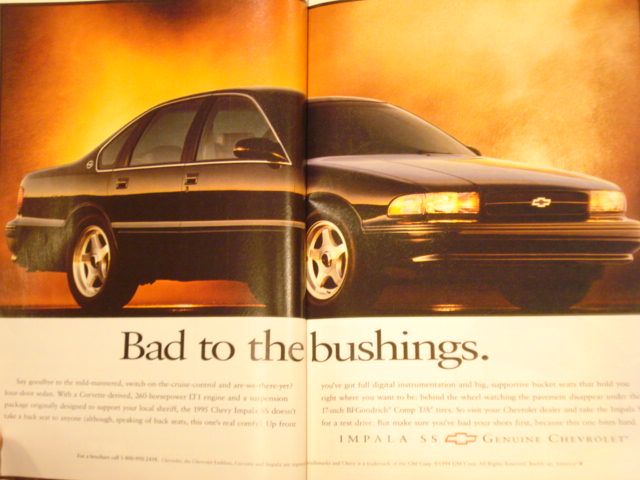 1995 Chevrolet Impala SS
Two page advertisement
1995 Ford Mustang Convertible
Three pages, includes summary and owners reports
125 page magazine
- includes 5 page VIRTUAL OFFICE article with picture of NYC Twin Towers
plus,
Ferrari F512 M & Ferrari F130
Comparison: Chevy Blazer vs. Ford Explorer
- Specifications & Dimensions, Test Results, Owners Reports
- Five pages of information, data and color pictures
Ideal memorabilia for your Impala, Mustang, Blazer, Explorer, or Ferrari ... to display at car shows!
This book has been part of my personal collection for 15+ years!
Generally speaking, there are NO folded pages, NO creased pages, NO handwriting, and NO greasy finger prints.
$11 shipped
I accept PayPal at no extra cost
Includes cardboard to deter damage during shipment