FS: 1967 427 convertible
07-26-2018, 06:56 PM
CF Senior Member
1967 427/435 Convertible
---
FOR SALE IN PUTNAM COUNTY NEW YORK---50 MILES NORTH
OF NEW YORK CITY.
I never thought this day would arrive, but it looks like it has. Up for sale is my 67 427/435HP Convertible. Itís a late one, built in mid May 1967. I owned 3 auto repair shops over a 45 year period, but I recently retired, sold them, and I have no place to maintain or repair the car any more. I am also 71 years old and have bad knees and arthritis in my right hand, so the time has come for me to sell it. I donít need the $$$$, itís just that circumstances have changed. The car is Marina blue with a white top and bright blue leather. The guy who painted it for me was a student in a high school auto body class, and neither one of us had ever seen a painted stinger, so the whole hood is solid Marina Blue. I have owned this car for 44 yearsósince August 1974. It has never been driven in the snow, the salt, or the rain since I have owned it. It was originally a 427/390 horsepower car, but that engine was blown up and gone when I bought the car in 1974. I had a small block in it for many years, and then in 1989 I found an original complete 3904351 JE 435 HP engine. The stamped VIN number on the pad is roughly 7500 units before mine. I had that engine rebuilt and installed it. It is .030 over and I installed an L-88 oil pump when I assembled it. It gets great oil pressureó40 pounds hot & idling at 800 rpm, and 75 pounds when itís running over 1500 rpm. The engine is nice & quiet---No weird noises, just the sweet sound of a solid lifter big block. It does burn some oil if and when you get on it, as most big blocks do, but it does not smoke. It has burned oil since it was rebuilt. Unfortunately, the prior owner of the engine had it in a Camaro, and wanted to pass it off as a 396, so he ground off the casting number, but if you clean the rear engine flange, you can still see it. It is not a show car---It is in daily driver condition. It has a wide ratio 4 speed and a 3.36 posi rear. I had it painted in 1974, and it looks like a 44 year old paint job. As far as I can tell, the fiberglass is original, but not much else is. It has numerous cracks and scratches like any Corvette that was painted 44 years ago would have.
The car does have a few mechanical issues that need to be addressed---The odometer doesnít work (happens to every one of them), it needs a rear main engine seal, a rear end pinion seal, and it might need a pair of rear axle stubs. I have upgraded many items over the years, including, F-41 front springs with GM plastic spacers under them to keep the ride height and a rear 360 Lb. (VB&P) fiberglass spring. I installed a factory T.I. system to go along with the 435 HP engine, SS sleeved calipers, factory shoulder belts, and a DeWitt aluminum radiator. The clock has a quartz conversion, but it has stopped working. The radio has been converted to AM-FM stereo and has 40 watt 2 speaker output. The seats were rebuilt and have bright blue leather covers. I also replaced the door panels and carpets. The car has a set of Corvette America repro bolt-on aluminum wheels and a set of 5 year old Cooper CS4 Touring 215/70R-15 tires. I still have the original (DC) rally wheels, rings & caps. I have a hardtop, but itís not the original and it went through a flood in my shed. The car comes with many thousands of dollars of NOS and rebuilt parts including a
brand new--never installed
close ratio Muncie 4 speed transmission. Every time I bought a part for the car, I bought 1 or 2 extras.
Back in 1974, my neighbor worked for the Tarrytown, N.Y. Chevrolet zone office. She ran the VIN through her computer at work, and told me that the car was a GM Brass Hat car, meaning it was ordered for a Chevrolet zone rep and used in his daily travels from dealer to dealer. It was originally equipped with a 390 HP 427, 4 speed wide ratio trans, 3.36 posi rear, whitewall tires, power windows, ermine white paint, and black convertible top. If I remember correctly (it has been 44 years) It was delivered through a dealer named Shoemacher Chevrolet, either in Long Island, N.Y., or somewhere in New Jersey (canít remember). As far as I know, the tank sticker is still on the gas tank. I bought the car from the family of a 17 year old kid who bought it and then committed suicide. It probably had 3 or 4 owners before me.
The car is sitting in my garage since 2014. I started it up on 8/18 after 4 years of sitting, and all it took was about 15 seconds of cranking and it roared to life. I changed the oil & filter, and filled the tank with Cam 2-112 octane non-ethanol fuel (along with a bottle of Stabil) the day I put it away. I really donít have many pictures of the car, as I never had any plans to sell it, but it is available for you to look at, crawl into, crawl over, crawl under and take for a test drive 7 days a week---Iím home & Iím retired.
I HAVE NOTHING TO HIDE.
Just PM or E-mail me through this forum with your phone number, and I will get back to you and we can talk. Offers in the $80K range will be considered.
THIS IS AN ORIGINAL & REAL 427 CAR !!! NOBODY WAS FAKING 427íS IN 1974. A 67 CORVETTE 427 WAS NOTHING MORE THAN A USED CAR BACK THEN!!!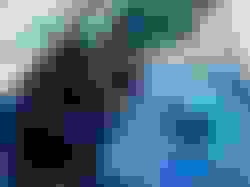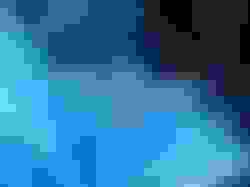 ---
Last edited by rongold; 11-22-2018 at

02:27 PM

.
07-29-2018, 09:18 PM
CF Senior Member
09-03-2018, 12:48 AM
---
Beautiful ride , unfortunately a little out of my price range. Wondering if you now my cosin Richard Scudero? Lives in Putnum, showed me pics of sone nice hotrods outside a fillin station when i was a kid in the Bronx. Thx GLWS
11-27-2018, 05:45 PM
CF Senior Member
Member Since: Sep 2006
Location: Santa Rosa Beach/Miramar Beach, NW FL.
Posts: 8,340
---
Excellent price on this outstanding 427/435. You've been very upfront with everything.
GLWS
12-28-2018, 02:38 AM
CF Senior Member