Welcome. It pretty much means the emblems at a minimum were relocated at some point in the past, either because the owner wanted to make a cosmetic change (unlikely) or because the fender panels were replaced. Edit: Actually there's a more reasonable 3rd option - that perhaps the emblems were "shaved" by the then-owner in the 60s, and then installed by a new owner later in the 70s, 80s, or 90s.
Here's an annotated photo from my 65, this side at least has never been damaged or wrecked to my knowledge: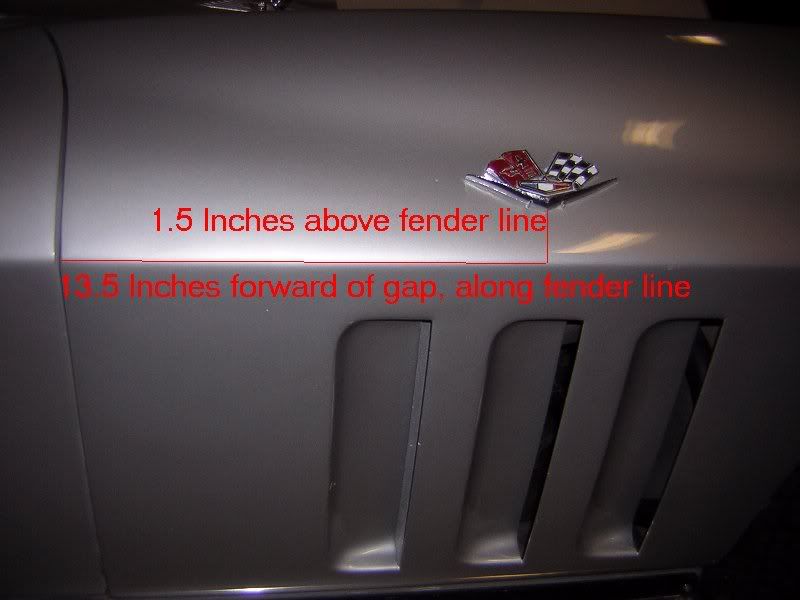 As for moving them without messing up the body: Well, if on a rare chance they are some sort of glued on emblem (which I've never heard of for those parts) then you may be able to get it off and move it.
Otherwise you are talking about removing the emblem, filling the 2 mounting holes, drilling 2 new mounting holes, and repainting.