'69 L88 pics from Australia
06-26-2007, 08:58 PM
CF Senior Member
Member Since: Jan 2001
Location: Barrington IL
Posts: 3,297
---
In 2008 Bloomington Gold will be featuring L88s again, I am guessing that there will be at least 50 of them there
06-27-2007, 01:00 AM
CF Senior Member
Member Since: Sep 2005
Location: Hobart Tasmania
Posts: 755
Thanks: 0
Thanked 0 Times in 0 Posts
---
I saw this car in Queensland for the NCRS Convention in April this year and was involved in the judging. It is a very tidy, original car with lots of documented history, photos and memorabilia.
10-07-2015, 10:08 PM
Junior Member
Member Since: Oct 2015
Posts: 1
Thanks: 0
Thanked 0 Times in 0 Posts
Hi could you contact me
---
Originally Posted by
Aussie67L71
Hi Guys, just popped over from the C1/2 forum (I have a '65 327/300 coupe & '67 424/435 convertible) to show you these neat pics of my mate's L88. He's had the car 10yrs and has the P.O.P, tank sticker & window sticker and full owner history - the car was successfully raced in Asia (India, Malaysia) in the 70's & 80's hence the fender flares (which look gr8 IMO). Enjoy, Best Regards, Gary (Perth, Australia)
Pic #1: loading car into custom-made carrier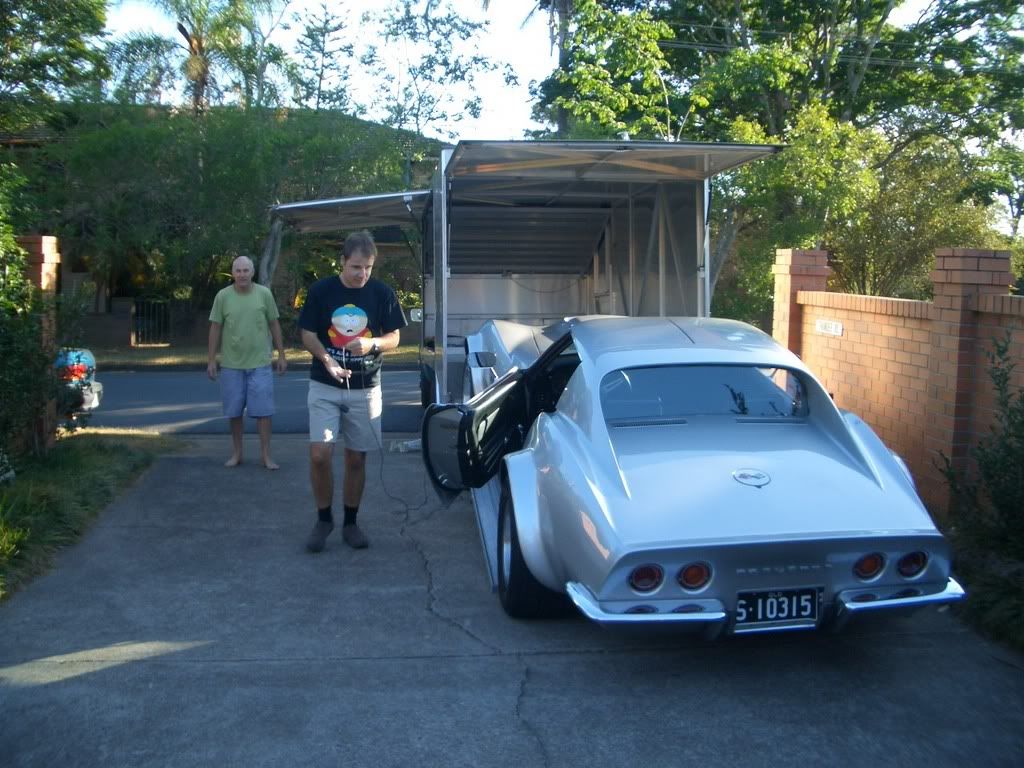 Pic#2: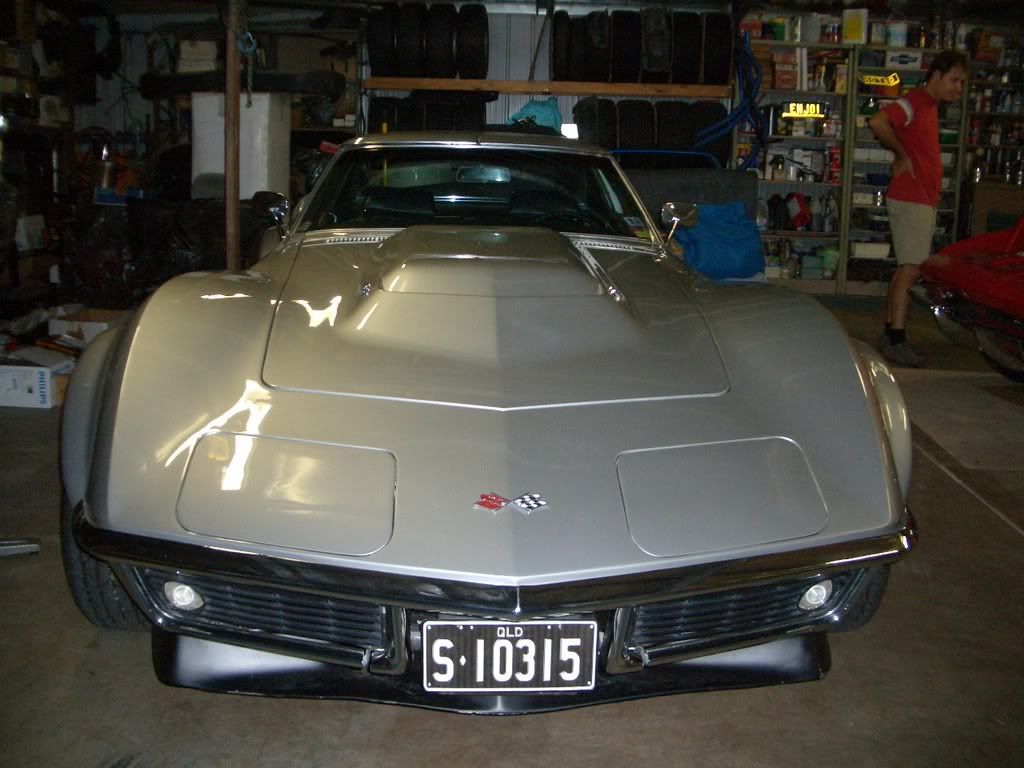 Pic #3: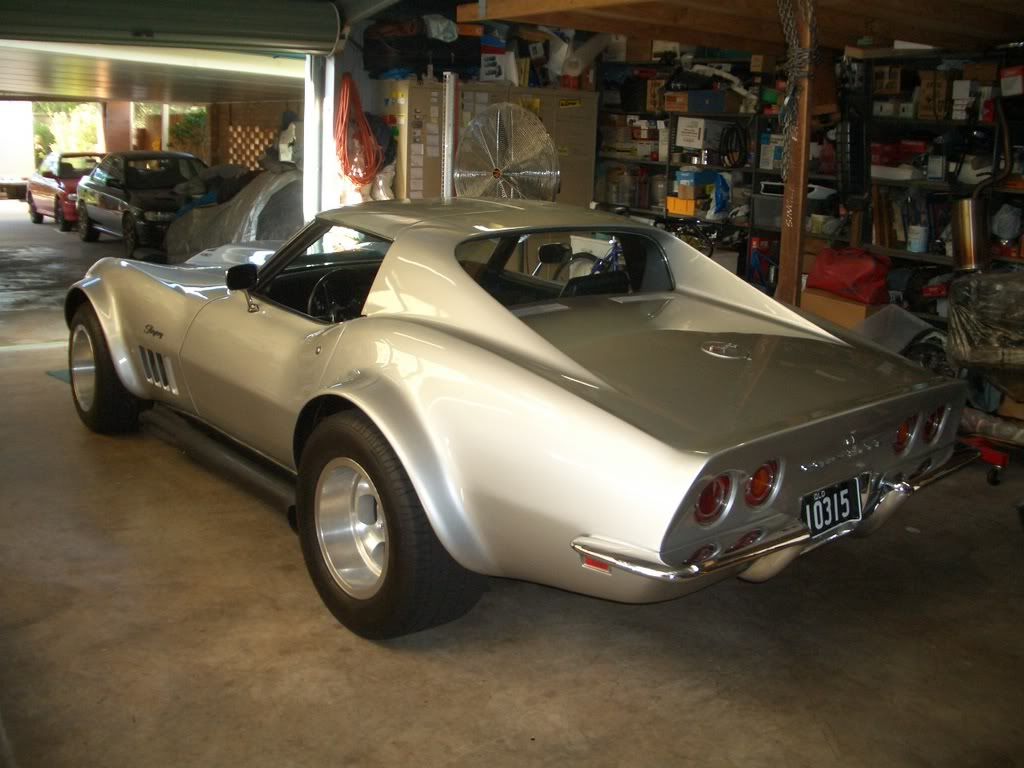 Pic#4: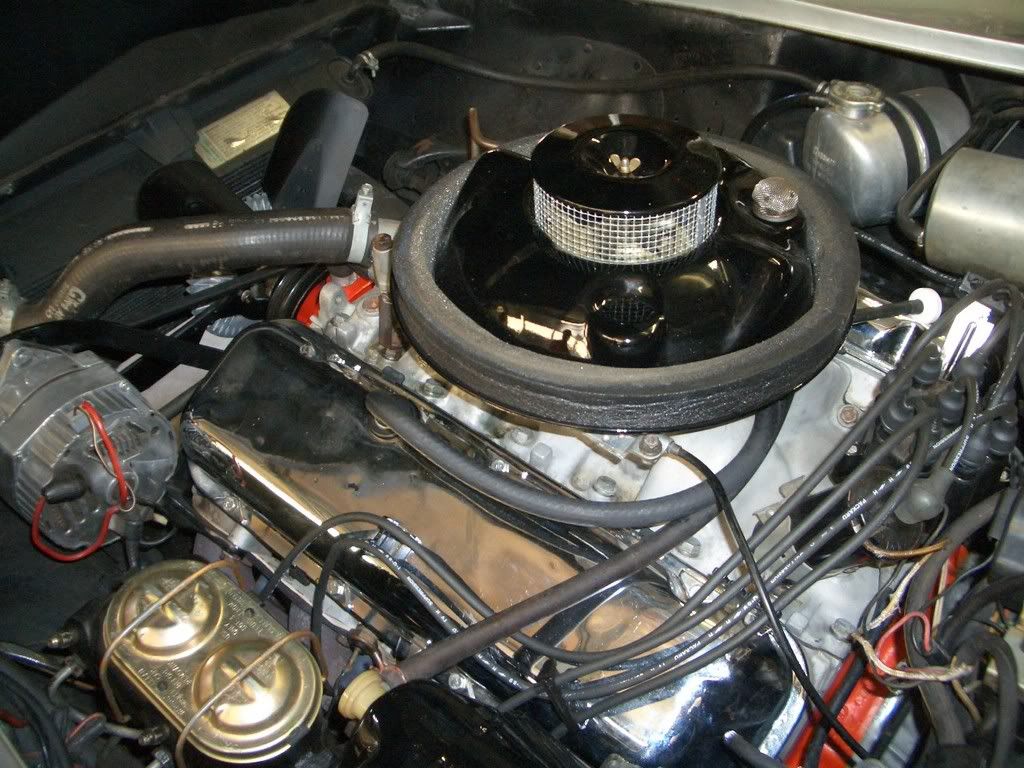 Pic #5:
Pic #6: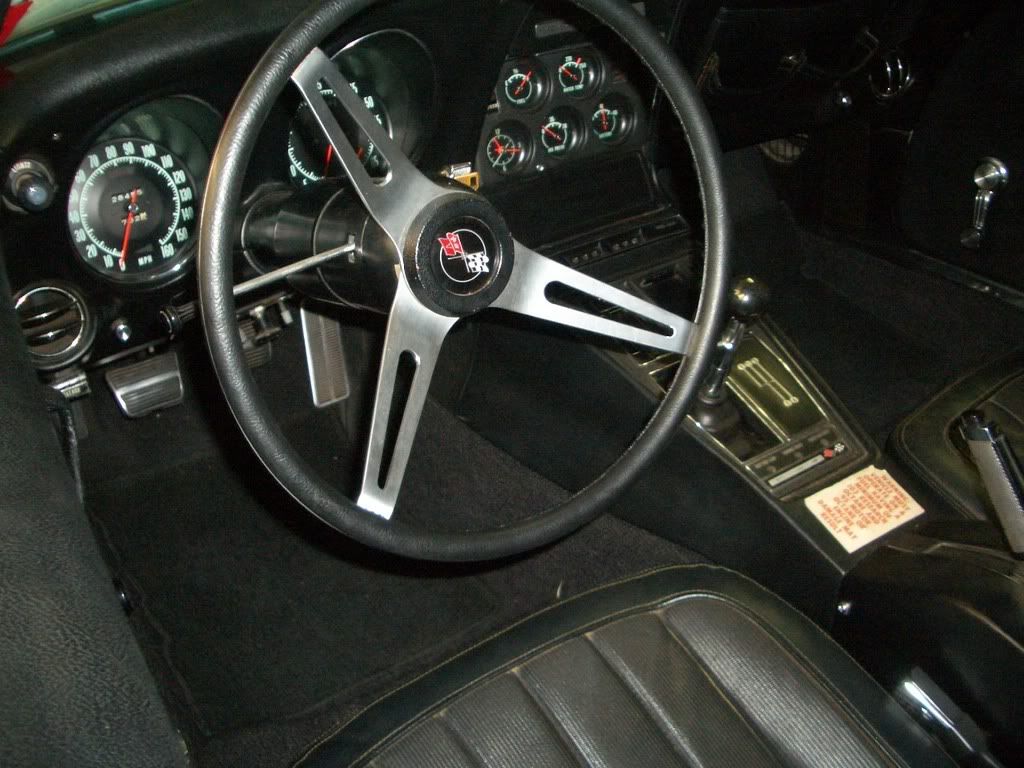 Pic #7: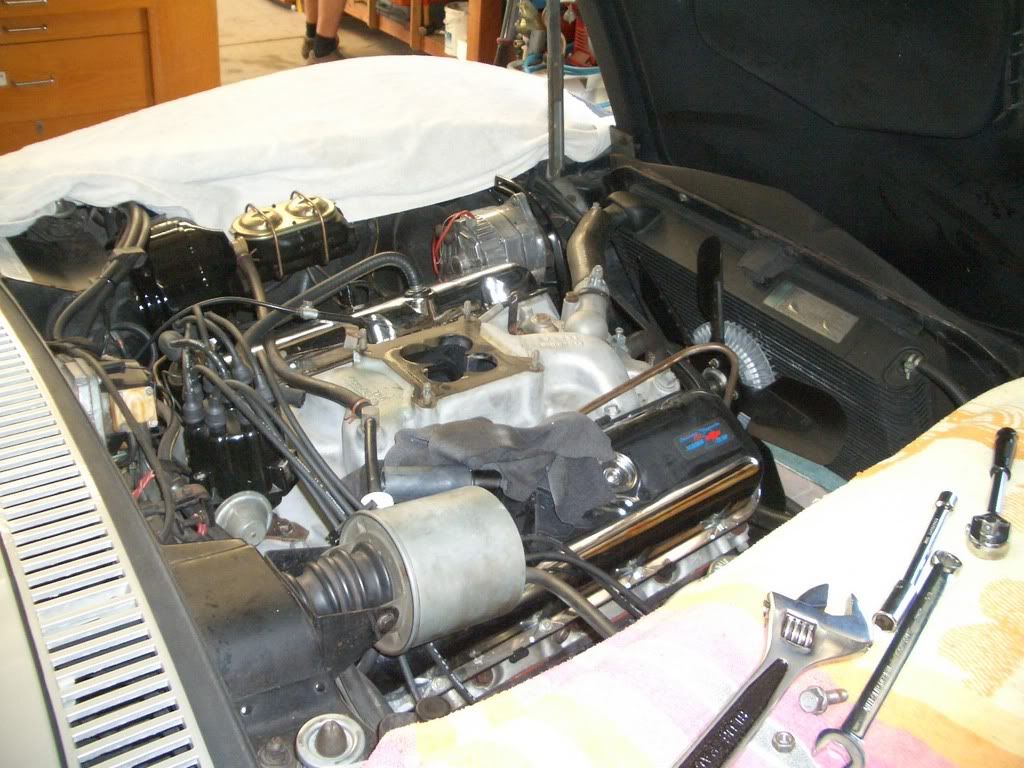 Pic #8: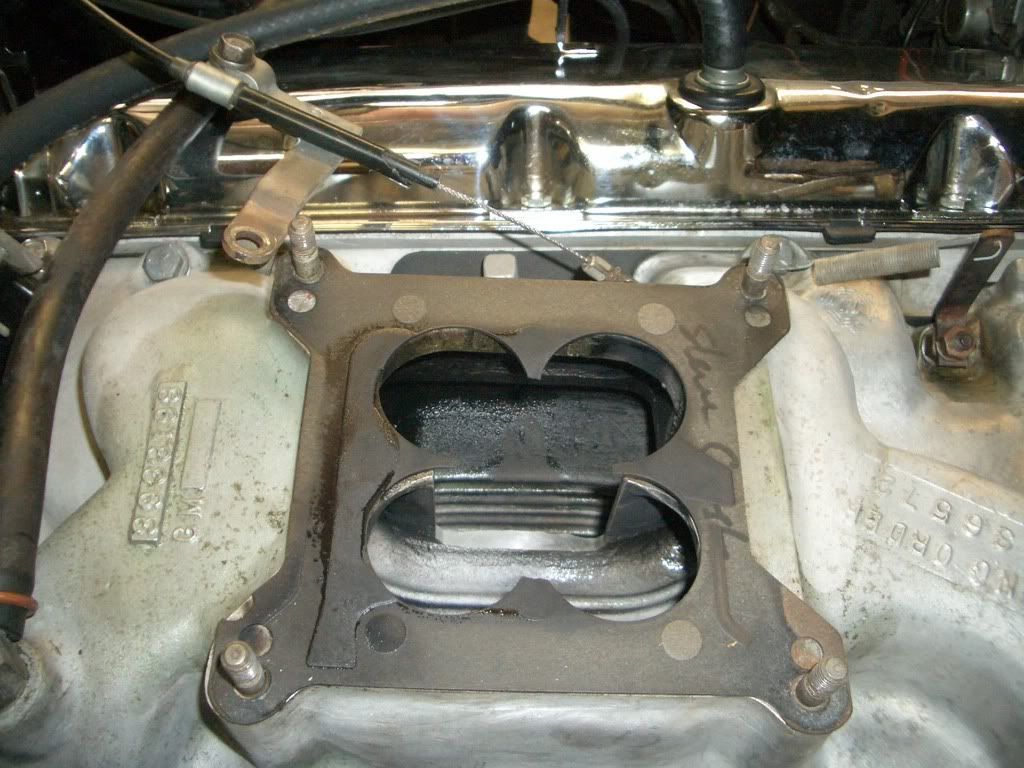 Pic #9: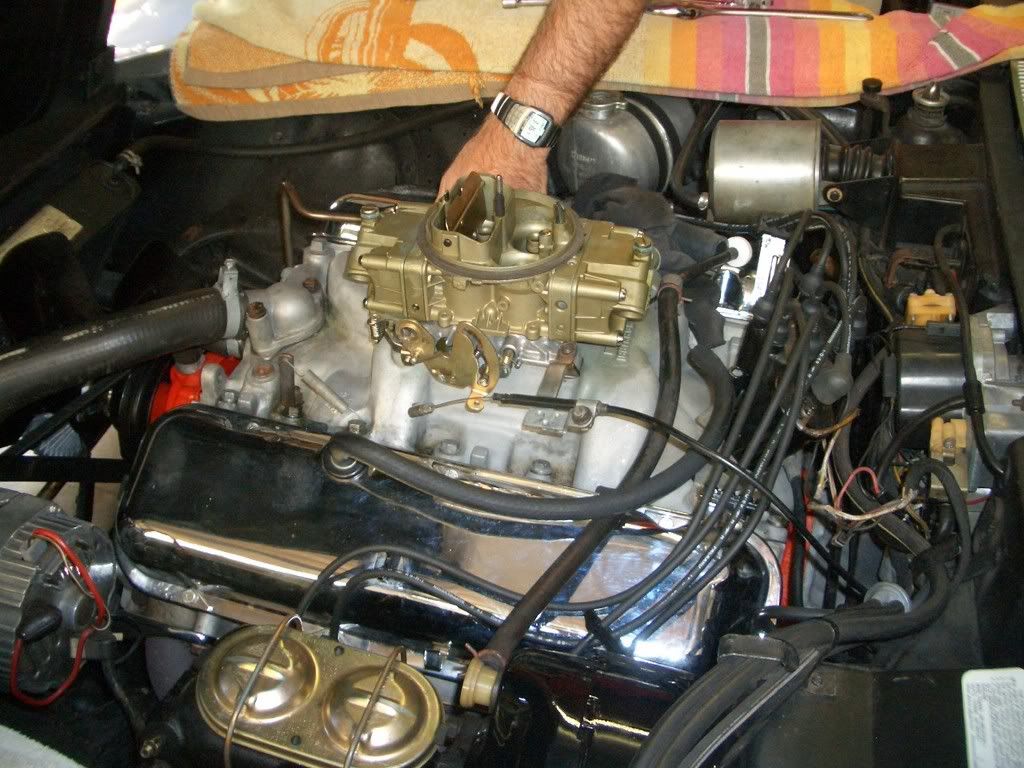 Please contact me
[email protected]
as my brother John was the owner of this car and would like to talk
10-08-2015, 02:49 AM
CF Senior Member
Member Since: Apr 2014
Location: Orlando
Posts: 432
---
A PM may be helpful, the post was last active 8 years ago. Poster said he was from c-2.
---
Last edited by Syl1953; 10-08-2015 at

05:59 AM

. Reason: Clarify
10-08-2015, 11:14 AM
CF Senior Member
Member Since: Jan 2012
Location: Fredericksburg Virginia
Posts: 1,916
---
Old post or not, this car looks amazing. Original L88 or not, this is an example of how to do "extreme" in a very tasteful and 'period' way.

The "cut from a 55 gallon drum" fender flares usually look terrible, but for some reason it seems to work on this particular car. Perhaps it is the elegant simplicity of grey that makes the whole thing come together.

Real L88 or not, it's a stunning car.
10-10-2015, 07:37 AM
CF Senior Member
Member Since: Apr 2010
Location: Canberra Australia
Posts: 1,741
---
I believe it is a real L88.

When I was 17 (in 1977) I saw this car at a hill climb event near Canberra, Australia, met its then owner and sat in it while he started it up and moved it around.

I was a young kid with eyes like plates and he took the time to show me the car.

All I can say is wow, memory stayed with me till I was 50 when I got my first Vette.

Met that owner again earlier this year at our Corvette Convention.

No idea who has it now but is in Queensland somewhere.
10-10-2015, 10:18 AM
CF Senior Member
Member Since: Jul 2009
Location: Regina Saskatchewan, Canada
Posts: 3,585
---
Real L88 or not, it's a stunning car.[/QUOTE]
That car is badass
I hope it is alive and well.
10-10-2015, 02:13 PM
CF Senior Member
Member Since: Dec 2012
Location: Meldrim Georgia
Posts: 1,376
10-10-2015, 03:10 PM
CF Senior Member
Member Since: Sep 2001
Location: Wellington Florida
Posts: 6,228
St. Jude Donor '11-'12-'13-'14-'15-'16-'17-'18-'19
---
10-10-2015, 11:46 PM
CF Senior Member
---
L88's and Australia.

After I purchased a mint 1969 tri-power Coupe in 1970, I wanted to make it the paragon of a 1869 Corvette. I assembled a L88 engine from GM piece parts and installed it in the car. The L88 cam and my 3.08:1 differential didn't like each other, so I installed a Doug Nash 5 speed (Now sold as a Richmond 5 speed). Next I stored the car in a Public Storage unit and moved to Australia for 6 years. When I returned, the car was stolen. Pretty sure it was the Public Storage lot manager who was involved. Police said it went either to the Middle East (Saudi Arabia/Kuwait/Emerites) or to South America. LeMans blue; aka light metallic bright blue. Still have the original engine!!!
.........................
About the steering wheel location. On a multi-lane (multi carriage way) highway, it's pretty irrelevant as to which side of the car the steering wheel is on. On a two lane road, one lane in each direction, having the steering wheel on the wrong side of the car is a major problem. It's extremely dangerous to pass/overtake. When I was in Australia, the US military could bring their US cars to South Australia. On a two lane road, the passenger would tell the driver when to pass/overtake. With no passenger...difficult. When I left Australia, I had a 1991 Ford Falcon. When I came to the US, I later bought a 1997 Ford Thunderbird..It looked exactly like my Australian Falcon, except the Falcon had 4 doors and my Thunderbird had 2 doors.

My 1991 Aussie Ford had the traditional large displacement Ford 6 cylinder engine, an aluminum cylinder head with overhead cams made by Honda, a Bosch fuel injection unit (BMW), and a Borg Warner 5 speed manual transmission. I bought it with a limited slip differential and the hard spring option. I drove it from Coober Pedy to Woomera at over 100 mph all the way!!! It was about 200 mlles. It was a two lane road. I drove in the middle of the road. Actually, coming on a rise in the road where I couldn't see ahead, I'd slow down and drive in my left lane, until I could see ahead again. I think I was pushing the limit...I think at that time driving over 140 kmph got you into serious speeding problems (jail or goal?). I was a little above 160 kmph all the time except for the times I had to slow down approaching a hill. And about my Aussie Ford Falcon, even at 160 kmph it would still accelerate, the engine was not being stressed.

Interesting experience...at first going 100 mph (160+kmph) seems fast. After several minutes, it doesn't seem like anything unusual..it doesn't seem any different than driving 60 mph.
---
Last edited by 68/70Vette; 10-11-2015 at

12:30 AM

.