Now available from Southern Car Parts - "WOW" That's It Car Care Products
06-09-2018, 01:56 PM
Supporting Vendor
Member Since: Jun 2005
Location: Marietta Georgia
Posts: 15,157
St. Jude Donor '06-'07, '13, '15
Now available from Southern Car Parts - "WOW" That's It Car Care Products
---
"WOW" That's It Care Care Products
It can be easy to spend loads of time on car care, using various different products and hoping for the best. We all know what it's like, and what it feels like to be unsatisfied with the end results. Are you ready to get the job done right? It's time to check out the "WOW" That's It line of car care products. Unlike the other guys' offerings, these car care products offer you the chance to finally get the beautiful finished look you always wanted for your pride and joy without the extra hassle. These products are all made in the USA and are sure to become your new go-to favorites for your car care needs. Let's take a look at this great new product line now.
"WOW" That's It Detail Spray 16oz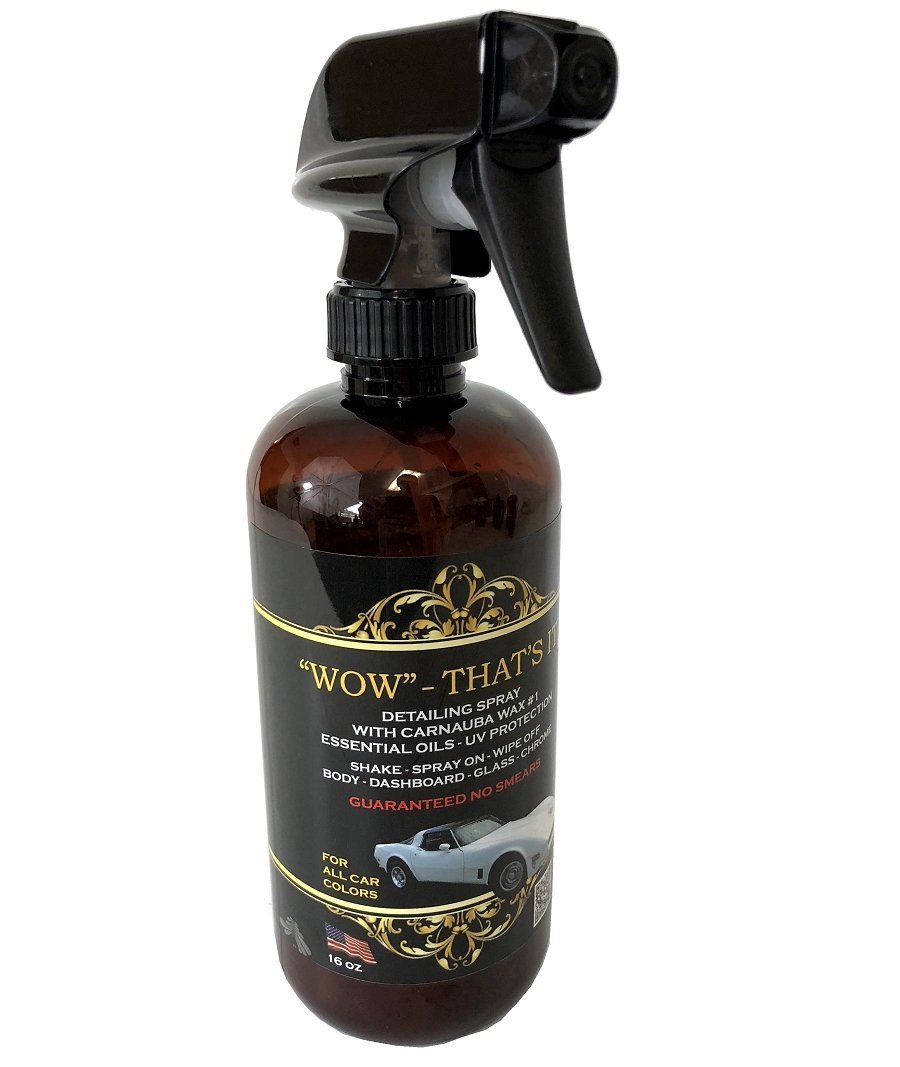 Over the years we have used dozens of different kinds of details sprays here at our shop and at car shows but none of them works better than the "WOW" That's It Detail Spray. One of the biggest features that sets it apart from the competition is the wide temperature range you are able to use it in. This stuff work between 33° and 125°! So now no matter where you live you can quickly and easily detail your car without having to worry about the product drawing up on the car leaving marks before you get it wiped off. And because it works well at higher temperatures it is perfect for bringing along to car shows. Even when your car is hot from the drive, you will have no problem applying this product to give your car a show-winning shine. Another feature of this product that we really like is that you can use it anywhere on your car. This does a great job cleaning your windows, your underhood accessories and even interior of your car. For anything that needs to be cleaned and have a nice shine added this is our go-to product.
Order here: "WOW" That's It Detail Spray 16oz
"WOW" That's It Liquid Spray Wax And Sealant 16oz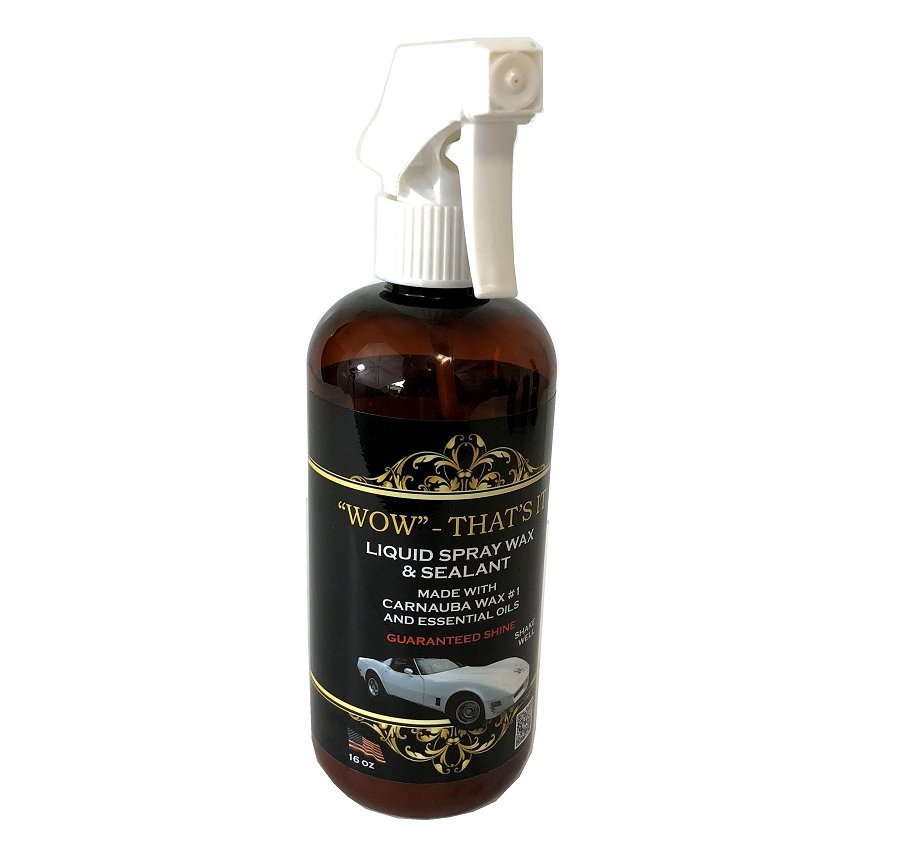 Waxing your car can be a chore, and everyone is always looking for a way to save some time while doing this needed maintenance to their car's finish. "WOW" That's It Liquid Spray Wax and Sealant is made with Carnauba Wax #1 and essential oils for a quick and easy application. Most spray waxes out on the market are really just glorified detailing sprays. When you use them they spray out, and they look and run just like water off your car. But this liquid spray wax and sealant is the real deal. It will allow you to quickly and easily apply a high-quality coat of wax to your car that will provide a deep and long-lasting shine. You can also use this product any time you wash your car to maintain that great-looking shine. This spray wax gives you all the protection of a traditional paste wax with the ease of a spray-on wax. This wax will dry quickly and leave no streaks...just an outstanding gloss! Another feature that this spray wax has that no one else offers is the ability to be applied at high temperatures.
Order here: "WOW" That's It Liquid Spray Wax And Sealant 16oz
"WOW" That's It Vinyl, Plastic, And Rubber Dressing 16oz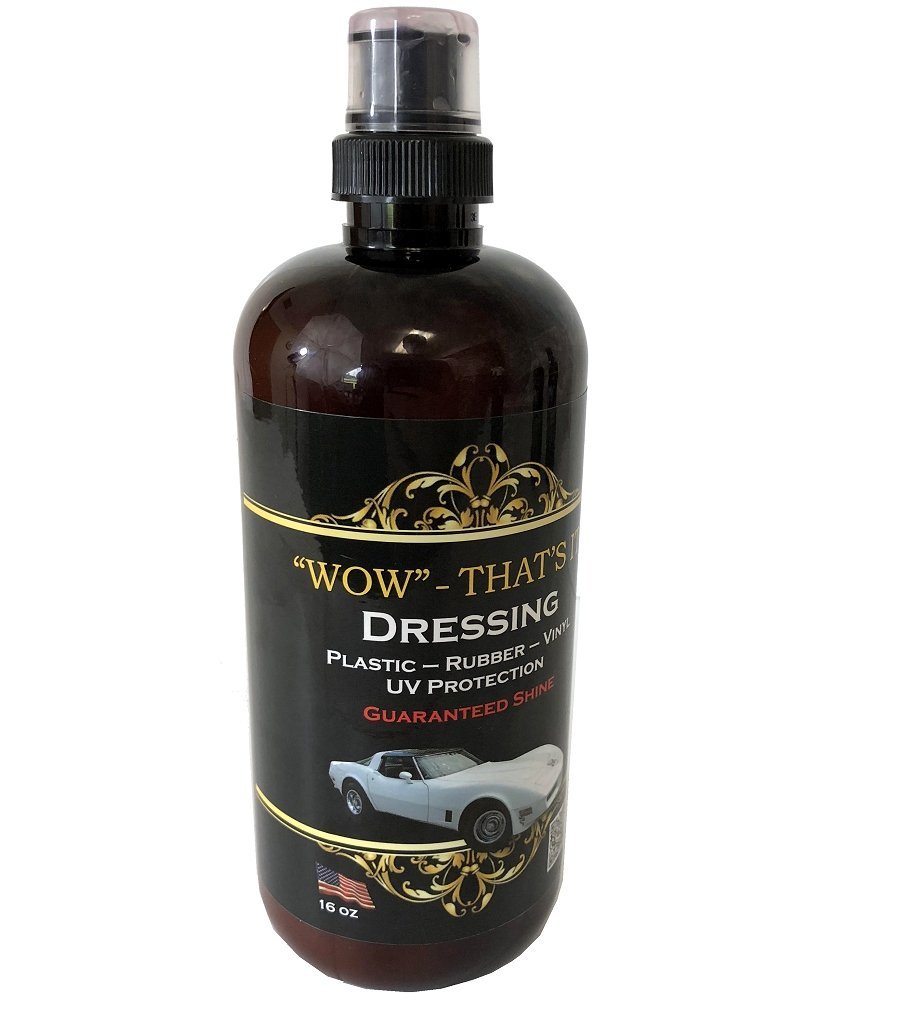 Most vinyl rubber and plastic dressings on the market today leave a greasy residue that either needs to be washed off or ends up making a mess the sides of your car. "WOW" That's It Vinyl, Plastic, and Rubber Dressing 16oz gives you the shine and protection that you demand for your car but without the greasy mess. Who hasn't applied tire dressing to their car and gone for a drive, only to get out and notice a greasy substance all over the sides of the sides of the car? I know I have, and it has driven me nuts because now I have to go back and wash my car again. Those problems are now a thing the past with this new dressing from "WOW" That's It. This dressing will stay where you apply it and not fly off of your tires as you drive down the street. This plastic rubber and vinyl dressing will last through multiple carwashes so you do not need to reapply it every time you wash your car. This dressing also provides UV protection so that the plastic, rubber, and vinyl parts of your car will look great for years with no sun damage to worry about. This dressing works great not just on the exterior of your car but also on the interior! You can use it to clean door panels, dash, center console, and other plastic rubber parts inside of your car. Is also a great way to add some gloss to the underhood of your car by wiping down your vacuum lines and plastic under hood parts.
Order here: "WOW" That's It Vinyl, Plastic, And Rubber Dressing 16oz
"WOW" That's It Gone Multi-Purpose Degreaser And Cleaner 16oz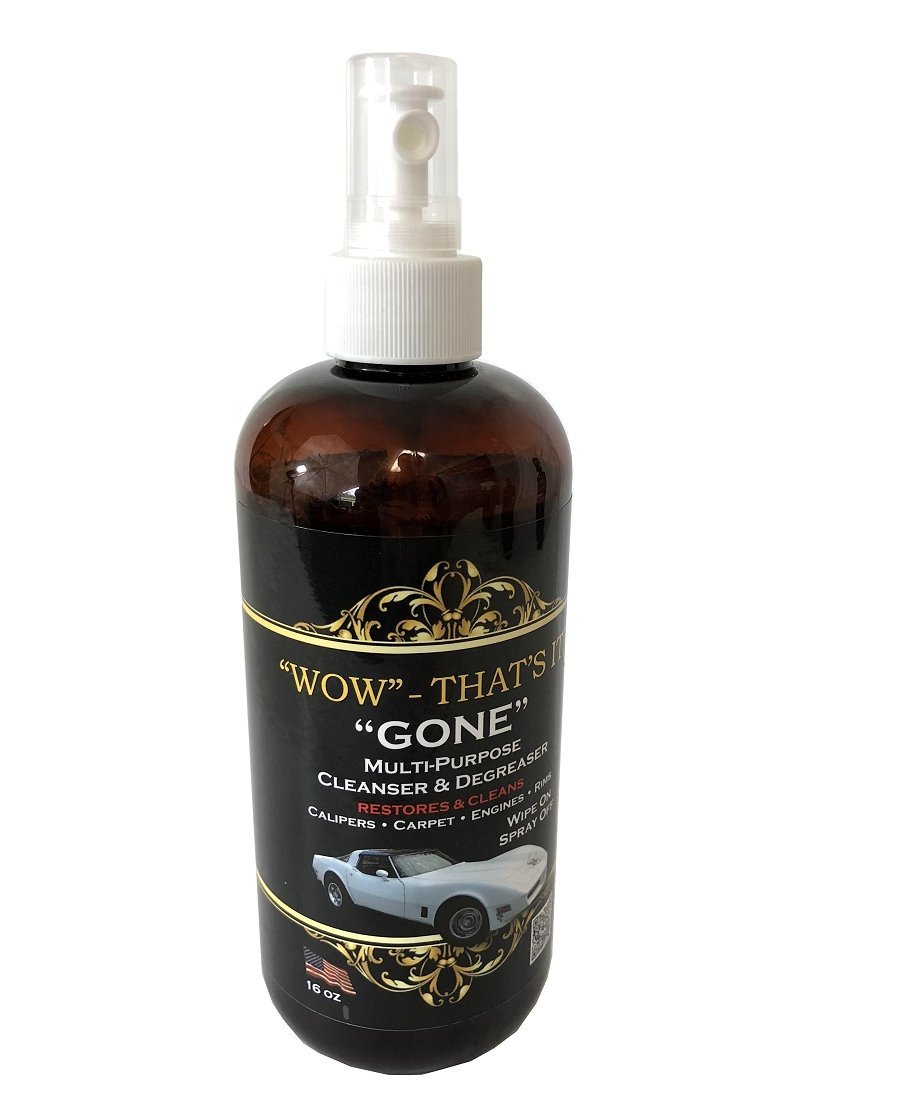 Ever had this experience? You're driving your car down the road and you discover that they have just put tar or asphalt patch down to fix the road. You may start to cringe because you know it's going to take you hours to clean the tar off your car. Well, we have a multipurpose degreaser cleaner that will make your job a lot easier: "WOW" That's It GONE Multi-Purpose Degreaser and Cleaner. This product is one of the best degreaser and cleaners on the market today. These powerful cleaning agents can quickly and easily remove tar from your car without doing any damage to your paint. It also does a great job of removing brake dust from your wheels and brake calipers, as well as cleaning off any dead bugs off the front of your car. Don't think that this product will only clean the exterior of your car, it also does a great job cleaning your interior. It will easily deal with any dirt and scuff marks on the interior of your car and can also be used under the hood to keep your engine looking its best. One of the best features of this product is how well it works at high temperatures. Like the other products in the "WOW" that's it product line, this can be applied in temperatures up to 125°! This allows you to quickly and easily clean your car off when you get to a car show or to maintain your car anywhere you go without having to look for a shaded spot to clean your car. This product is a simple spray-on and wipe-off solution for most problems.
Order here: "WOW" That's It Gone Multi-Purpose Degreaser And Cleaner 16oz
Yesterday, 10:52 AM
Supporting Vendor
Member Since: Jun 2005
Location: Marietta Georgia
Posts: 15,157
St. Jude Donor '06-'07, '13, '15
---
Thanks for considering Southern Car Parts!