FS: Trailing Arms
09-07-2010, 02:12 AM
CF Senior Member
FS: Trailing Arms
---
Sandblasted/powdercoated, new poly bushings, straight, new studs. The only reason I didn't use them was because there was a little bit of play in the ends of the trailing arms, where the bushing cups press in...and I upgraded to offset arms.
$90 US for the pair + shipping.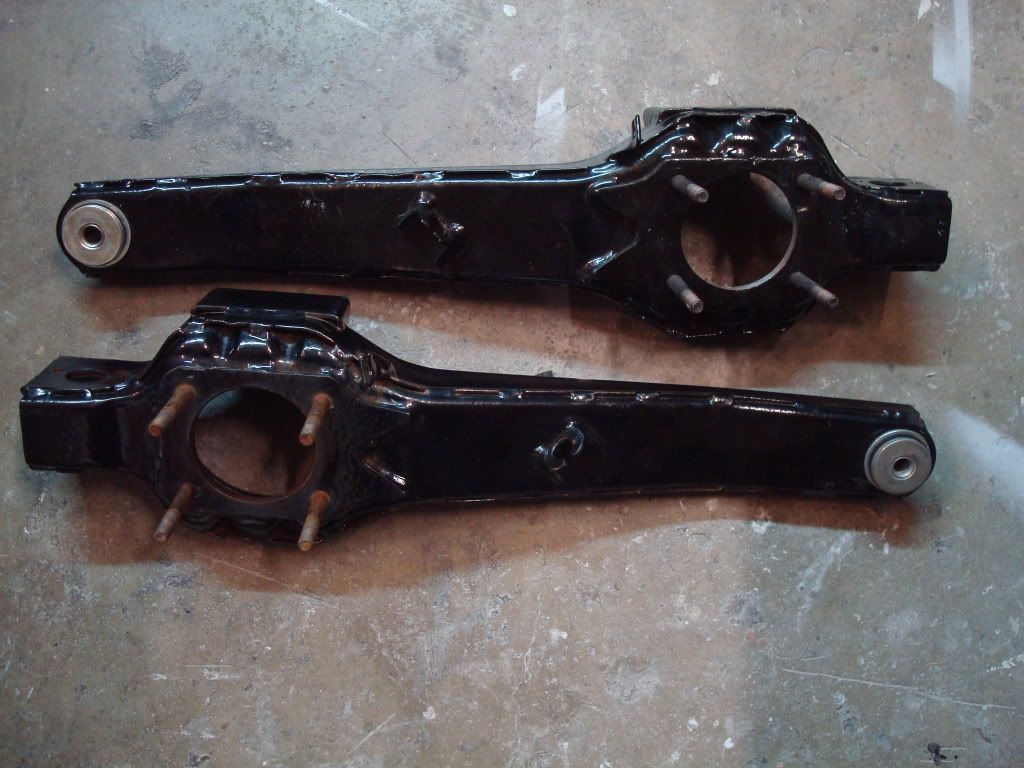 09-07-2010, 09:36 AM
CF Senior Member
Member Since: Jan 2008
Location: WEST MILFORD NEW JERSEY
Posts: 631
Thanks: 0
---
Could you please explain how loose the bushings are. Are they loose because the bushing is the poly type and not OEM or because the metal around the bushing is deformed or thin.Are the bushings loose pressed in. Are both arms loose. Any repairs to the arms.In your opinion do you know what will correct them.
Thanks,
Wes
09-07-2010, 09:51 PM
CF Senior Member
---
Here is the post I made on it a long time ago...
http://forums.corvetteforum.com/c3-g...ration-11.html
I am an OCD freak. These arms are in perfect condition, the bushing cups that press into the arms weren't a press fit...they just slipped in with the slight push of the palm of my hand. the main reason for switching was because I really wanted those offset arms...otherwise I would have tack welded those cups in place for extra insurance, and run them on the car.