WTB: Rear clip for 68-73
04-19-2019, 08:36 PM
CF Senior Member
Member Since: Oct 2004
Location: Sonoran Desert of Arizona
Posts: 1,664
Likes: 0
Received 0 Likes on 0 Posts
Rear clip for 68-73
---
I want to get rid of the horrendous warped to heck rear bumper/facia/cover what ever it's called and graft on an
oem
style chrome bumper rear clip
. Looking for the section from the back of the gas cap on back. Do not need any brackets or bumpers. I am currently collecting parts to complete the drag car build another member started a number of years ago. PM me if you have what I want or know who does. Located in Arizona, willing to pay shipping if reasonable. Thanks.
I think I was not clear enough about what I am looking for. I want the back 12" Portion of an OEM rear clip from a 68 -73 model year. I put the picture of mine to show how many guy and wavy it is. I hope this clears up some confusion. Thanks for the replies!
This has to go, a lot of weight and not the prettiest girl at the party either
---
Last edited by OzzyC4; 04-21-2019 at

07:58 AM

. Reason: Was not clear description
04-20-2019, 01:50 AM
CF Senior Member
Member Since: Jul 2004
Posts: 1,643
Likes: 0
---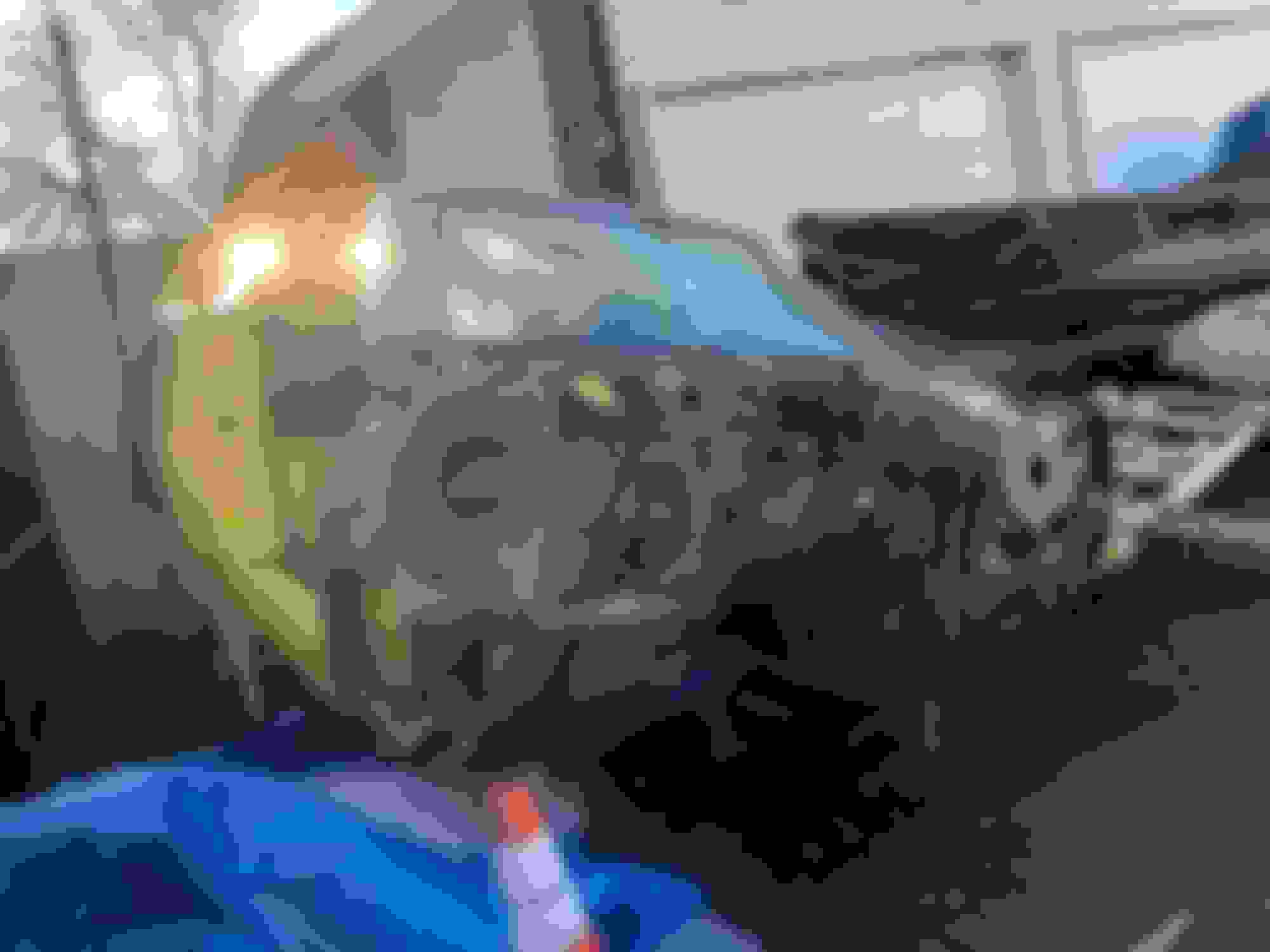 Here is a late 71 rear clip. No rear 1/4 panels or rear tail light panel. I do have a mint lower rear valance panel.
Located in Vancouver BC. I got this clip from New York. Will strip it bare as can before it is shipped.
Send me an email to
[email protected]
Thanks Grant
04-20-2019, 09:07 AM
CF Senior Member
---
---
Last edited by 3X2; 04-20-2019 at

09:08 AM

.
04-20-2019, 10:09 AM
CF Senior Member
Member Since: Dec 2017
Location: Marlton NJ
Posts: 337
---
Is this what you are looking for? From Ecklers:
If not derekderek knows where there is an intact complete 73 rear clip firewall back.
---
Last edited by leigh1322; 04-20-2019 at

10:11 AM

.