FS: 1977-1982 C3 Corvette Sport Door Mirror w Remote Control Drivers Side
05-21-2019, 03:29 PM
Platinum Supporting Vendor
1977-1982 C3 Corvette Sport Door Mirror w Remote Control Drivers Side
---
1977-1982 C3 Corvette Sport Door Mirror With Remote Control Drivers Side $133.00
We take great pride in providing the best quality reproduction parts available for you 1977 through 1982 C3 Corvette. Our driver-side outside mirror is no exception. Has your mirror failed or just needs to be replaced after years of wear and tear? If so, our reproduction piece is just what you need. We always enjoy helping our customers find the right reproduction parts for the restoration of their C3 Corvette. This mirror is a high-quality piece that has been copied from an original GM piece ensuring that the fit, function, and look is as authentic as possible.
RPI Designs is committed to making Corvette restoration as true, and high quality as possible. So, you can rest assured knowing that you have chosen the very best for your C3 Corvette.
https://www.rpidesigns.com/shop/item...-drivers-side/
Fitment: 1977, 1978, 179, 1980, 1981, 1982, C3 Corvette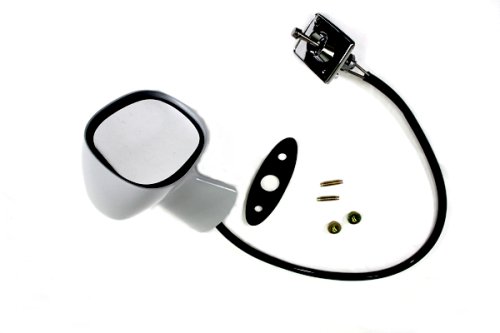 __________________
RPI DESIGNS, LLC. - C5/C6/C7 Corvette Parts

4000+ C5/C6/C7 Parts & accessories - Forum members get 10% off with SS2007 coupon at checkout
Like us on www.facebook.com/rpidesigns and you might win $100.
Our brand new C7 Corvette Z06 Style Side Skirts come painted in Carbon Flash Metallic, see them here!
email:
[email protected]
Web:
www.rpidesigns.com