FS: 1965-1982 C2-C3 Corvette Park Brake Kit Stainless Steel
06-11-2019, 08:45 AM
Platinum Supporting Vendor
1965-1982 C2-C3 Corvette Park Brake Kit Stainless Steel
---
1965-1982 C2-C3 Corvette Park Brake Kit Stainless Steel $38.99
Set it and forget it. That's basically what we are all looking for when we set our emergency brake. After many decades of use, wear and tear, you can't always set it and forget it. When the time has come to replace your parking brake we have the best quality kit available on the market today. Our park brake kit comes complete with everything shown in the photo below.
The parking brake hardware in your Corvette can become rusted and unresponsive it a short amount of time especially if you do not use it frequently. Our stainless steel hardware kit will not rust ensuring your parking brake will work when you need it. These parts are exact duplicates of your original parking brake parts except they are made out of long-lasting stainless steel.
Fitment: 1963, 1964, 1965, 1966, 1967 C2 Corvette
Fitment: 1968, 1969, 1970, 1971, 1972, 1973, 1974, 1975, 1976, 1977, 1978, 1979, 1980, 1981, 1982 C3 Corvette
https://www.rpidesigns.com/shop/item...ainless-steel/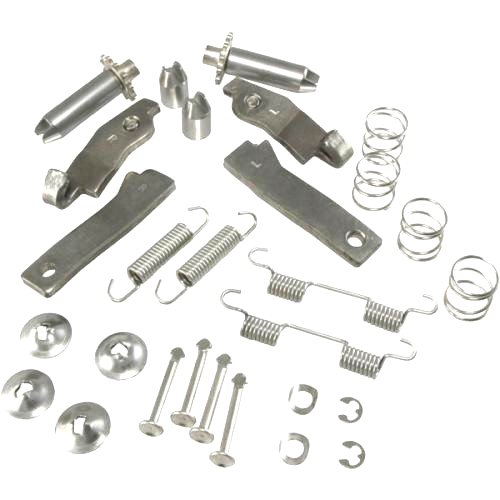 __________________
RPI DESIGNS, LLC. - C5/C6/C7 Corvette Parts

4000+ C5/C6/C7 Parts & accessories - Forum members get 10% off with SS2007 coupon at checkout
Like us on www.facebook.com/rpidesigns and you might win $100.
Our brand new C7 Corvette Z06 Style Side Skirts come painted in Carbon Flash Metallic, see them here!
email:
[email protected]
Web:
www.rpidesigns.com