lSV 2 B - turning a corner
02-26-2019, 06:08 AM
CF Senior Member
lSV 2 B - turning a corner
---
Well it's finally going back together instead of continuing to come apart!!
funds and my gumption have delayed things as eating has take priority over driving
here are some pics of the poor thing all dirty and broken (head gasket)
the liner also took a hit at the bottom it was scalloped out a bit and had a very small ridge
so new liners, honed, new bearings with calico coating (save your old bearings!
last pic is the block with the SB crank back in at home waitng for some piston rings and MLS HG and the LSV to be
thanks to Demps at Evolution Motorsport is coming back together.
trying to muster a bit of $ to push this project home (donations and pity contributions gleefully accepted >>
anyway here are some long promised pics
coming apart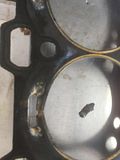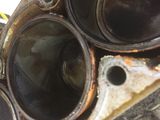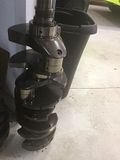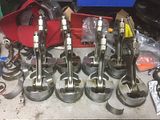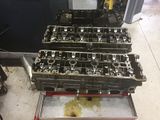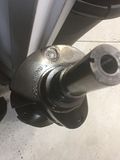 lsv at the embryonic nucleus of the beast lt5 with crank waiting TI annointment
02-26-2019, 11:35 AM
CF Senior Member
Member Since: Nov 2008
Posts: 109
Thanks: 0
---
That is awesome, I am on a build mission myself.
I have a few parts that you might be interested in for a good price as I need funds to get to the finish line too, lol
I head 2 sets of new head bolts
NOS head gaskets
some timing gear, left/right chains and the main gear cluster, those are used but in good shape.
make an offer, I won't be insulted..

John
---
Last edited by wfot; 02-26-2019 at

11:36 AM

.
02-28-2019, 07:46 AM
CF Senior Member
Member Since: Nov 2008
Posts: 109
Thanks: 0
---
Ron, I got them as part of a group, so I would be lying if I said I knew. I am confident in that they are most likely 90 to 92.They appear to be in good condition/usable condition as they are going in my build if I cannot swing getting new heavy duty chains from jerry. I can send pics or tell you whatever else you want to know.
thanks John