FS: 1994 Z07 Corvette For Sale - $10,500
03-23-2018, 11:35 AM
CF Senior Member
1994 Z07 Corvette For Sale - $10,500
---
https://www.corvetteforum.com/forums...-progress.html
Above is the link to the restoration thread i started years ago.
I'm selling my 1994 Z07 Corvette to help fund my racing. Everyone who has seen this car knows how well I've restored it. I purchased the car when I was 23 and have owned it for the last 11 and 1/2 years. I let the car sit for 6 years and then it underwent a major restoration. I have pictures documenting the restoration on the Corvette Forum which I've linked on this. It's quite a few pages long but at least you can see the before and after pictures.
Is the car perfect? No But for having 158,000 miles it looks and drives as well as a vette with 30,000 miles. Our family has owned over a dozen of these C4 vettes and outside of our ZR1 vette this one has been the most reliable and non-problematic one. It's the one child that always does what it's supposed to do and never gave me any grief. I know a lot about C4 vettes and can take them apart with my eyes closed at this point.
This is a real Z07 vette which is farily rare in the C4 community. This was basically Chevy's Track package. It has a re-calibrated computer for the shocks, Engine Oil Cooler, Bigger Brakes, Bigger Sway Bars, and stiffer valved Bilstein adjustable shocks.
I've been up and down on if I want to sell it but have come to the conclusion that my passions lie elsewhere in racing and have more cars to restore than I should. Every single nut and bolt has been refurbished or replaced on the vette outside of maybe the Engine.
I have done so much to the car so I will try to summarize everything. A lot is in the restoration thread but here goes:
- Complete rebuild of front and rear ends
- Complete tear down and rebuild of Calipers including new pistons and seals
- New SS Brake Lines
- New Cross Drilled / Slotted Rotors
- New wheel bearings throughout
- New U-joints
- Poly Bushings throughout (except the upper ones on the rear subframe, but I have them)
- New Ball joints
- Brand new (not refurbished) front Upper and Lower Control arms
- Brand new Radiator
- Brand new OEM Radiator Fan Shroud and Fans
- New Tires with less than 350 miles
- Complete Sand / Spray and Clear 4 coats of paint 4 coats of clear.
- Refurbished all plastic lights throughout (wet sand and polish)
- New Clutch
- New spark plugs
- New spark plug wires
- Replaced all vacuum lines for Cruise Control (it works now)
- A/C has been re-done and works (thanks to Ryan Dillin)
- Replaced Main Gauge cluster
- Replaced Stereo with OEM Bose Gold cd player
- Replaced rear speakers with OEM Bose
- Replaced all Carpet throughout
- Custom Seats done here in Utah (funny story with them)
- All foam rebuilt on seats
- Power sliders all rebuilt on both seats
- Short Throw Hurst shifter (it's amazing)
- Removed literally every single interior piece (including dash) and put soft velcro everywhere plastic was rubbing
- Rebuilt and re-glued dash down
- Removed all weatherstrip and put in brand new
- Rebuilt A-pillars and removed all possible rust etc.
- Replaced all fuel lines that needed it
- New Rear OEM Glass
- Complete rebuild of Steering Column
- Complete rebuild of both door internals with new regulators and all new pads etc.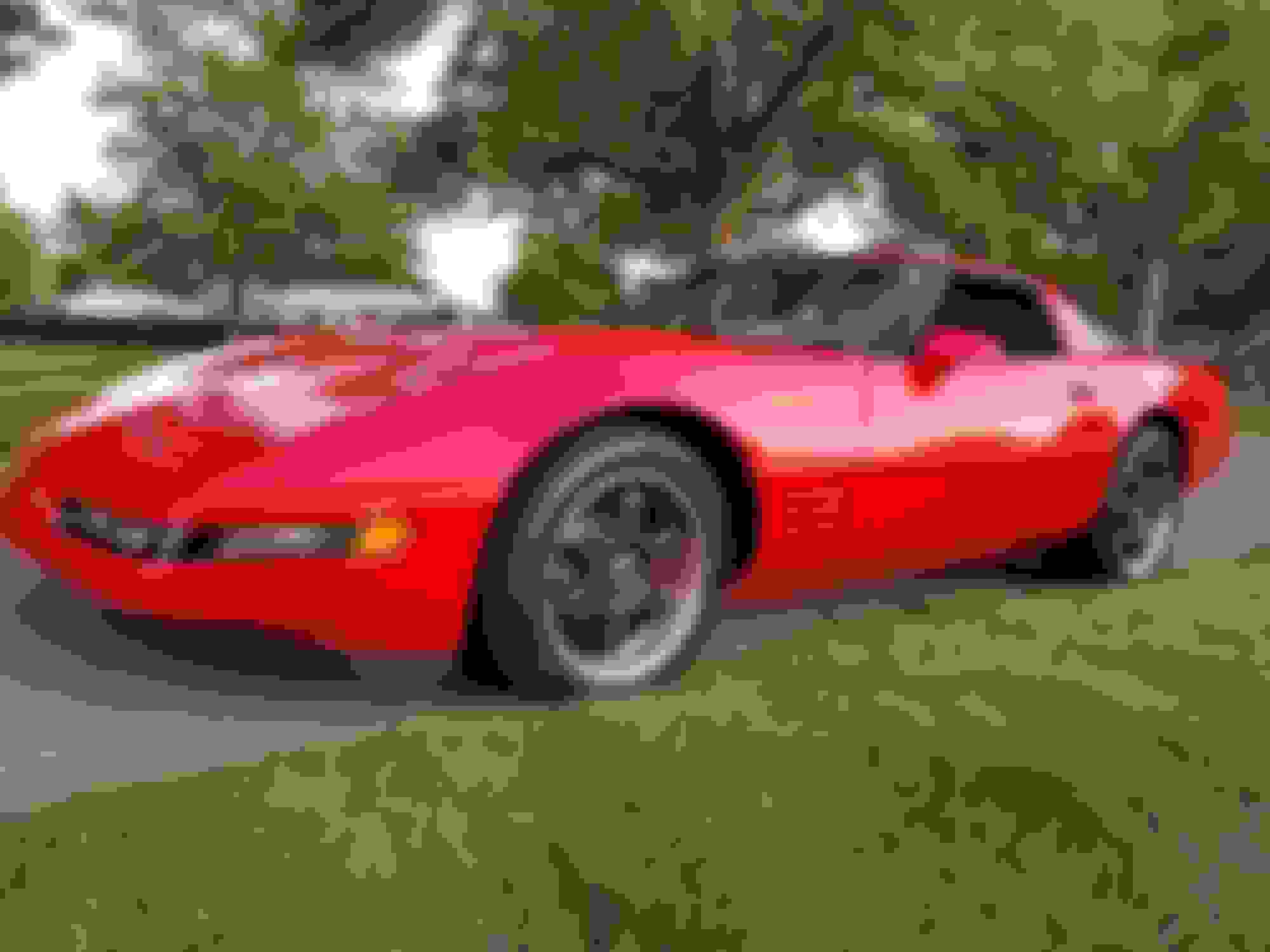 03-23-2018, 11:57 PM
CF Senior Member
Member Since: Jan 2007
Location: NYC NY
Posts: 9,283
---
03-25-2018, 06:27 PM
CF Senior Member
---
Bump for a beautiful vette! Practically everything is new. The paint job alone is at least half of your asking price. Someone will be very happy with this car.