FS: 1995 Indy 500 Pace Car Convertible in CA - $22,000 OBO
02-19-2019, 09:35 AM
Platinum Supporting Dealership
Member Since: Nov 2000
Location: Tampa FL
Posts: 1,267
Thanks: 0
NCM Sinkhole Donor
1995 Indy 500 Pace Car Convertible in CA - $22,000 OBO
---
The following Corvette is being offered for sale at
VetteFinders.com
Follow the links to contact the seller.
1995 Convertible Corvette for sale
Indy 500 Pace Car Replica
1G1YY32P9S5113211
V8 300
4 Automaticomatic
29,200 Miles
Red, White & Purple with Black & Purple Interior
Description:
29,200 original miles beautiful car in great condition. Just added Corvette recommended new tires. Vehicle runs great. Body is beautiful. I am not driving it as much & would like someone else to enjoy the ride. I have owned it 16 years. Two other owners besides me. If you like different looking Vettes this car is an attraction magnet. Only 527 of these were produced. 500 for the US & 27 for Canada.
Price: $22,000 OBO
Location: San Clemente CA
Click here for photos (5) and to contact the seller.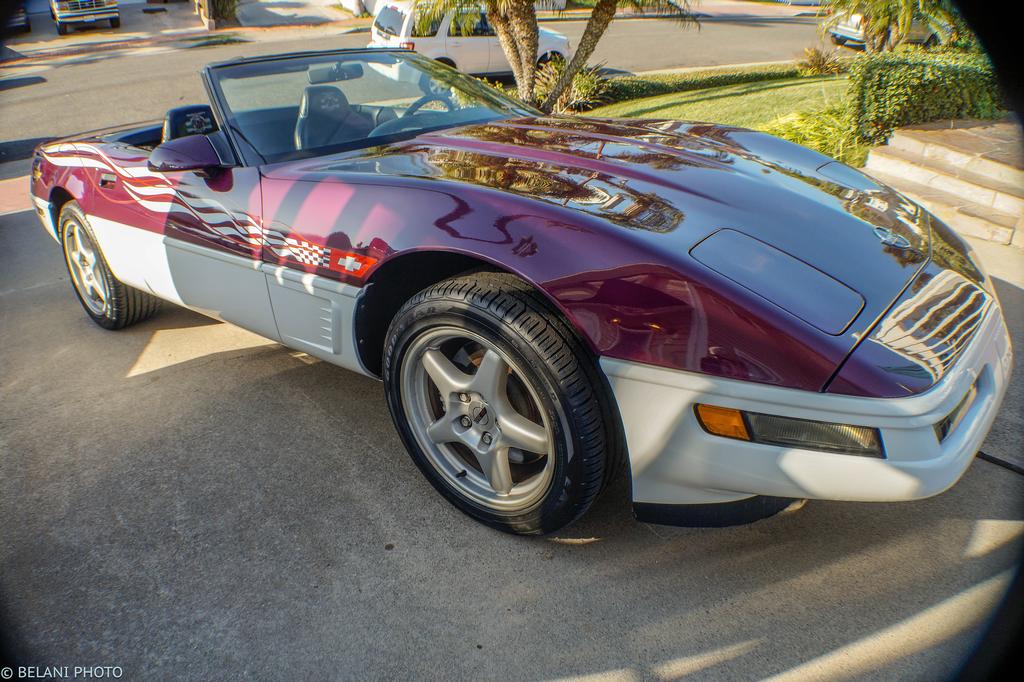 __________________
'66 Conv. 327/300 - Original 1 owner.
Help us continue to support the forum by visiting VetteFinders.com
www.VetteFinders.com
Your Internet destination for buying and selling Corvettes.
Read My Corvette Blog