Need help with a trailer
10-28-2012, 04:26 PM
CF Senior Member
Member Since: Feb 2006
Location: Clanton ALABAMA
Posts: 131
Thanks: 0
Thanked 0 Times in 0 Posts
Need help with a trailer
---
I am looking to purchace an aluminum tralier for my 06 Vette. I need something easy to load and unload because I will be doing them by myself. I have visited websites for GIMGLO, ROLLBACK, and KWIK LOAD. Any advice or input will be welcome. Thanks a bunch, John
10-28-2012, 04:44 PM
---
Do a search in the
AutoX/Roadrace
section, or ask over there. That's where the track rats that haul their Vettes on/in trailers hang out!!
Bob
---
Last edited by BEZ06; 10-28-2012 at

04:46 PM

.
10-28-2012, 04:56 PM
CF Senior Member
Member Since: May 2006
Location: SOFLA
Posts: 11,703
2016 Corvette of Year
2015 C6 of Year Finalist
---
10-28-2012, 05:39 PM
CF Senior Member
Member Since: Oct 2007
Location: Powder Springs GA
Posts: 10,337
10-28-2012, 05:57 PM
KarrMar
Member Since: Jan 2012
Location: Abilene Texas
Posts: 89
Thanks: 0
Thanked 0 Times in 0 Posts
10-28-2012, 09:57 PM
Former Vendor
---
I bought an enclosed 22ft aluminum ATC trailer this spring for 10k
Love it
super light(2245 lbs) escape door on side makes it real easy to get in and out.
www.aluminumtrailer.com
our 2011 Durango R/T pulls this like there is nothing behind it too.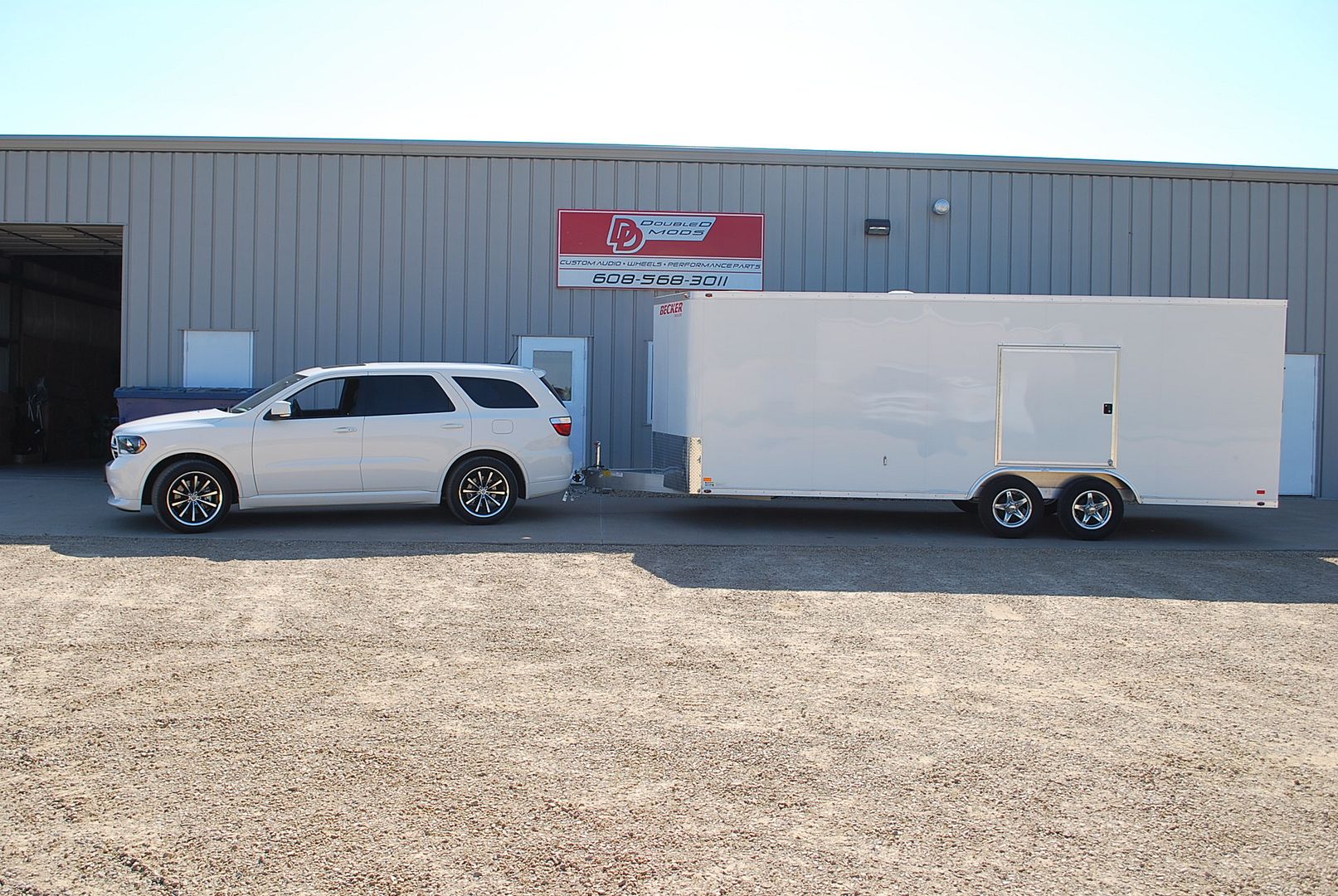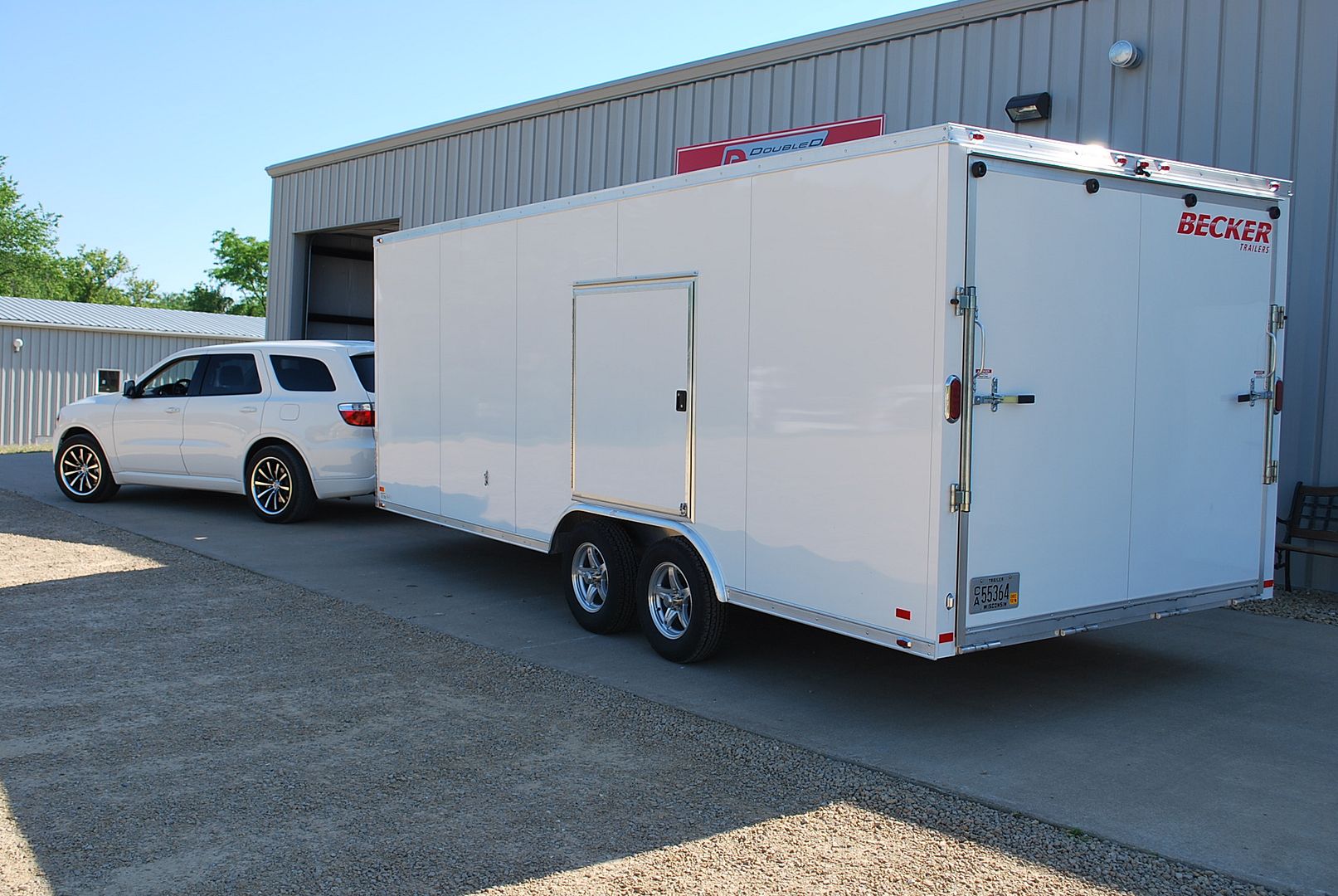 10-28-2012, 10:05 PM
Former Vendor
---
no not in WI
but I pulled this trailer to Billings MT and back to bring back my father in laws 1929 Model A Roadster we bought from him.
The 5.7 hemi averaged 11.7 on way out and 10.6 on way back
1200 miles each way
10-28-2012, 11:11 PM
---
I've owned a Jim-Glo tilt-bed auto trailer for years (my good friend owns an older version of the same trailer). I like it tremendously....it's well made, lightweight, wide enough for a Corvette, you don't need ramps and it pulls like a dream. I opted for the tall utility box on the front which acts as a protective screen for the car. The trailer isn't cheap to begin with and I think some of Jim-Glo's options are extremely over-priced. Fortunately, things like the winch (if you want one) isn't hard to add yourself. Just order the winch stand from Jim-Glo but get the winch yourself elsewhere (FWIW I've never needed the winch). I see all kinds of trailers at the track.....FeatherLite makes a nice single auto trailer but I like the Jim-Glo tilt-bed trailer better! I'm happy with mine.
Here's a photo:
---
Last edited by Wayne O; 10-28-2012 at

11:38 PM

.