FORGESTAR WHEELS: Plastic Hub Ring Device ??????
10-04-2018, 12:43 PM
CF Senior Member
FORGESTAR WHEELS: Plastic Hub Ring Device ??????
---
FORGESTAR WHEEL OWNERS: Are you familiar with the Plastic Hub Ring Centering Device
that came with your Rotary Forged Wheels ????
Are there any negative issues associated with mounting running these Wheels (CF10's)
on my 2012 Grand Sport.
The ForgeStar Web site nor my (ex) selling dealer made any mention of the use of these centering
devices nor that FORGESTAR Wheels are NOT Hub Centric. I became nervous, upset, and wary
and my purchase "BLEW UP"

Ive even had one SoCal FORGESTAR Dealer that they and there customers "Have Never
Used a Hub Ring" ?????? so would ONLY the lug bolts/nuts be centering the wheels ???

Please dont suggest I buy REAL Forged Wheels like ForgeLine or HRE....Im well aware of their
Quality, Beauty AND $$$$$$$$$$$$$
10-04-2018, 01:49 PM
CF Senior Member
Member Since: May 2007
Location: Lindenhurst Illinois
Posts: 2,338
Likes: 0
---
---
Last edited by car2fast4you; 10-04-2018 at

01:50 PM

.
10-04-2018, 06:08 PM
---
Hub centric rings help you align rims when you install the rim. Back of napkin calcs seem to say: at 80 ft/lbs, a typical bolt is putting roughly 4K lbs of clamping force per bolt for a total of 20K per rim. with aluminum on steel, thats roughly 10,000 lbs of loading per rim. Even with a F.S. of 2, thats 5,000 lbs per rim that a properly torqued rim will take via friction.
10-05-2018, 12:15 PM
CF Senior Member
---
POST # 28 from the OTHER THREAD
Quote:
Originally Posted by
HumanVette
My question is... Are OEM wheels hubcentric. I did a bit of searching on the forum, and I found some posts about it and I believe they are.
Only thing that is throwing me off is, I was talking to some one who sold repro and his exact words were. ''
Corvette
wheels are not hubcentric.
Gm
wheelsare also not hubcentric''
So are they or aren't they???
Hello,

I see a lot of back and forth on this question. Just want to clear things up. They are NOT hub centric. The wheels are CENTERED ON THE STUDS and are LUG CENTRIC.

A hub centric wheel is centered upon
installation
by the machine fit over the hub, hence the term, the OEM wheels on the 'Vette are lug-centric, meaning that they are centered by the lugs making it critical that a proper
torque
sequence, on jack stands, is followed. Not properly following the
torque
procedure will result in an off center wheel and a vibration concern. Hope this helps.

Geoff Allen
Chevrolet
Customer
Service
When I took the Corvette Assy Plant Tour in 2005, I SAW the machine
that applied and torques all Five Lug Nuts AT THE SAME TIME!!!!!!!!!
---
Last edited by CamarosRus; 10-05-2018 at

12:18 PM

.
10-06-2018, 12:31 AM
CF Senior Member
---
Torqueing in a criss-cross pattern is important regardless of hub or lug centric. I suppose getting all 5 started gently before significant torque on any would be more important for lug centric. Not sure what jack stands would have to do with anything, other than need the wheel off the ground to get lugs started.

I haven't had my Corvette wheels off yet so haven't seen for myself if hub or lug centric. Never had a car in nearly 40 years of driving that wasn't hub centric. Although the vette is only my second GM vehicle.
05-29-2019, 07:48 AM
---
Im also looking for a 18x11 / 19 x13 setup ideally, seems forgestar only does 19x12 though?

I intend to run michelin cup2 tires, but sadly widest option they have in 18" is 295 30 18

so either 295 30 18 / 325 30 19, or 345 30 19 for rears. both should be fine on 12", allthough 12,5 better.

They do have 19 frotns, but guessing 305 30 19 wont be ideal.
05-29-2019, 02:34 PM
CF Senior Member
Member Since: Dec 2014
Location: Bossier City Louisiana
Posts: 2,055
---
I have had no issues using the plastic rings on my cf10s.
05-30-2019, 12:14 AM
CF Senior Member
---
I wound up buying REAL FORGED Wheels Custom Mfg in TAIWAN (not mainland China)
These are Hub Centric
These are the least expensive FORGED Wheels on the Market and have many
desirable styles and Finishes
Brushed Aluminum Tripe Black Tint
Brushed Alum Blk Tint Left Clear Powder Right
Brushed Alum Bronze Tint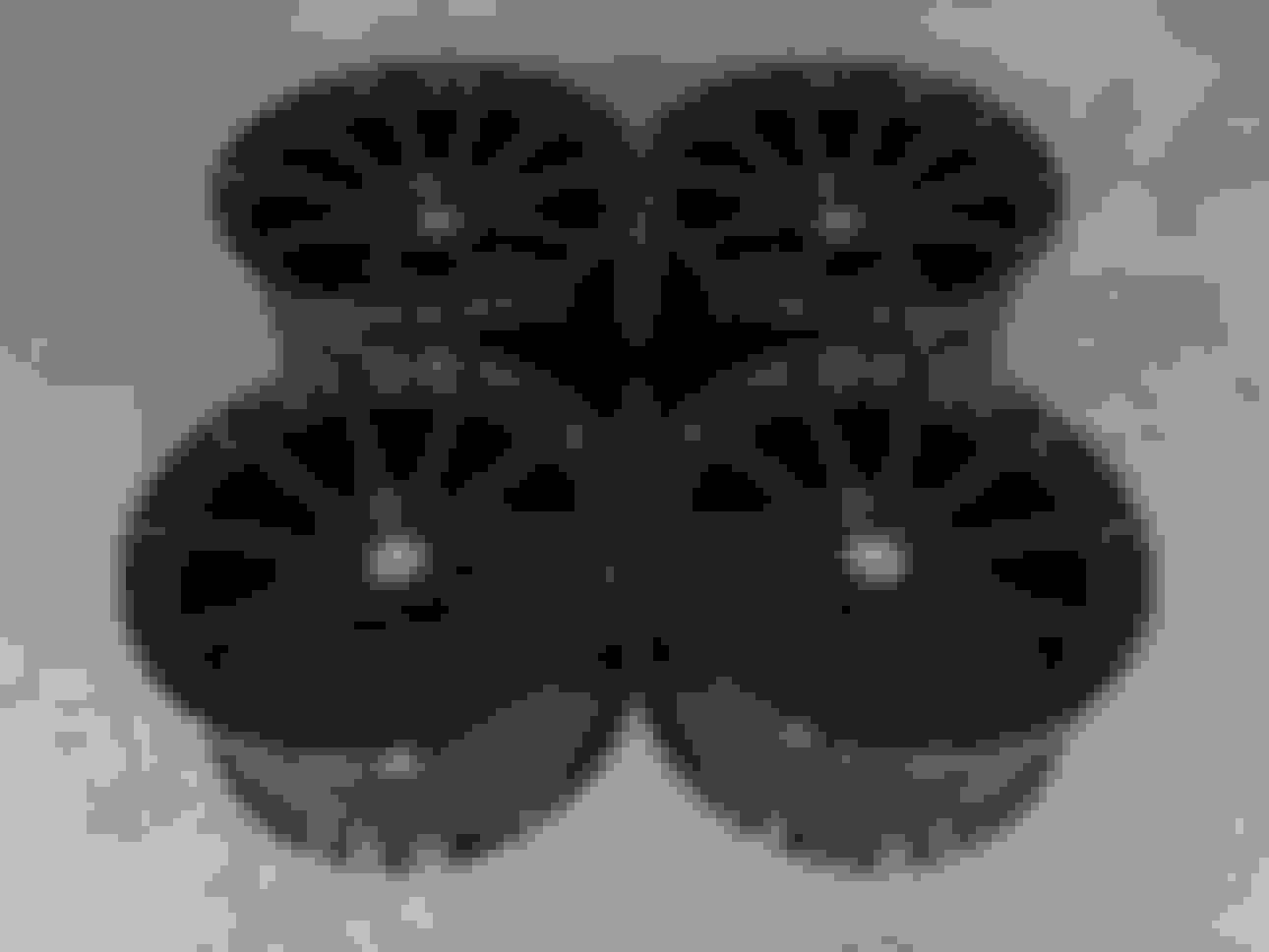 Gloss Blk Powder
Satin Blk Powder
---
Last edited by CamarosRus; 05-30-2019 at

12:16 AM

.