FS: 2007 White Z06 Ron Fellows Edition in NJ - $65,000
02-20-2019, 08:57 AM
Platinum Supporting Dealership
Member Since: Nov 2000
Location: Tampa FL
Posts: 1,272
Thanks: 0
NCM Sinkhole Donor
2007 White Z06 Ron Fellows Edition in NJ - $65,000
---
The following Corvette is being offered for sale at
VetteFinders.com
Follow the links to contact the seller.
2007 Corvette Z06 for sale
Ron Fellows ALMS GT1 Championship Edition
LS7 505 hp
6 speed manual
14,000 Miles
Arctic White with Red/Black Interior
Description:
All original Special Edition 2007 Ron Fellows ZO6. #89 out of 399. Have Sealed Certificates of Authenticity. Hand washed & waxed only. Sunoco Super gasoline only. Serviced Annually at the dealership where the car was purchased. Never been in the rain. Mint condition.
Price: $65,000
Location: Freehold NJ
Click here for photos (4) and to contact the seller.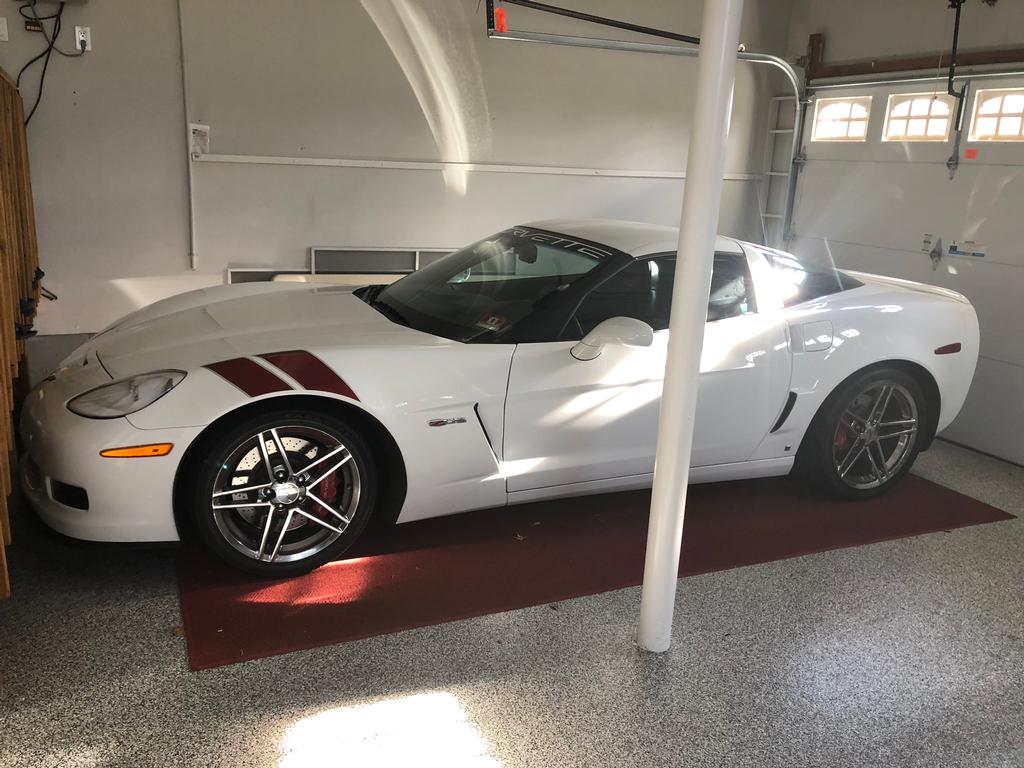 __________________
'66 Conv. 327/300 - Original 1 owner.
Help us continue to support the forum by visiting VetteFinders.com
www.VetteFinders.com
Your Internet destination for buying and selling Corvettes.
Read My Corvette Blog
02-20-2019, 01:27 PM
CF Senior Member
Member Since: Jun 2016
Location: Springfield Missouri
Posts: 556
---
What color is your garage floor?
The Following 3 Users Say Thank You to iwantaz06now For This Useful Post: