CORSA BLOWOUT + Free Shipping
02-24-2017, 11:50 AM
Premium Supporting Vendor
Member Since: Oct 2016
Location: Manassas VA
Posts: 2,262
CORSA BLOWOUT + Free Shipping
---



Exclusively at CCA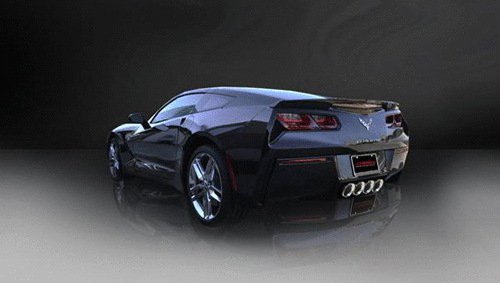 Shop our Full Line of Corsa Exhaust Systems for the C7 Corvette.
Corsa returns with the Corsa Sport and Corsa Xtreme,
giving you that distinct Corsa Sound for your Stingray Corvette.
Make sure you check out the new Double Helixx X-Pipe.

For model specific applications and to take advantage of the
Blowout pricing, please follow the links below

(In the Continental United States)
C7 Corvette Corsa Exhaust Systems
Tks
CCA
10-04-2017, 05:16 PM
CF Member
Member Since: May 2015
Posts: 99
Thanks: 0
Blowout!!
---
When I saw "blowout" in the title I assumed some sort of price reduction... Should have read: "Corsa stuff for sale at normal prices!" A quick check of the xpipe I would get for my Z06 shows the same prices across the web.
10-04-2017, 05:49 PM
Premium Supporting Vendor
Member Since: Oct 2016
Location: Manassas VA
Posts: 2,262
---
That's because Corsa is MAP priced, so it can only be advertised
at the manufacturers specified price.
but
There is some really good information in post #2
Regards
Chip
02-08-2018, 12:26 PM
Premium Supporting Vendor
Member Since: Oct 2016
Location: Manassas VA
Posts: 2,262
---
05-07-2018, 08:04 AM
Premium Supporting Vendor
Member Since: Oct 2016
Location: Manassas VA
Posts: 2,262
---