C7s at LimeRock last week in Corvette Corral
07-11-2013, 08:08 PM
CF Senior Member
C7s at LimeRock last week in Corvette Corral
---
There were 2 c7s there. The green one was loaded...3LT, Z51, all options. The blue one Harlan Charles, Corvette Manager of product marketing, drove from the factory. They were production cars 8 and 12. The velour treatment on the green one is nice and comfortable. seats have more all around support. Color HUD. Gauges are on a touch screen...I think I'd miss real gauges. Steering wheel is smaller. Rev matching paddles for the M7. 0.5 ratio in 7th.
First the Laguna blue one.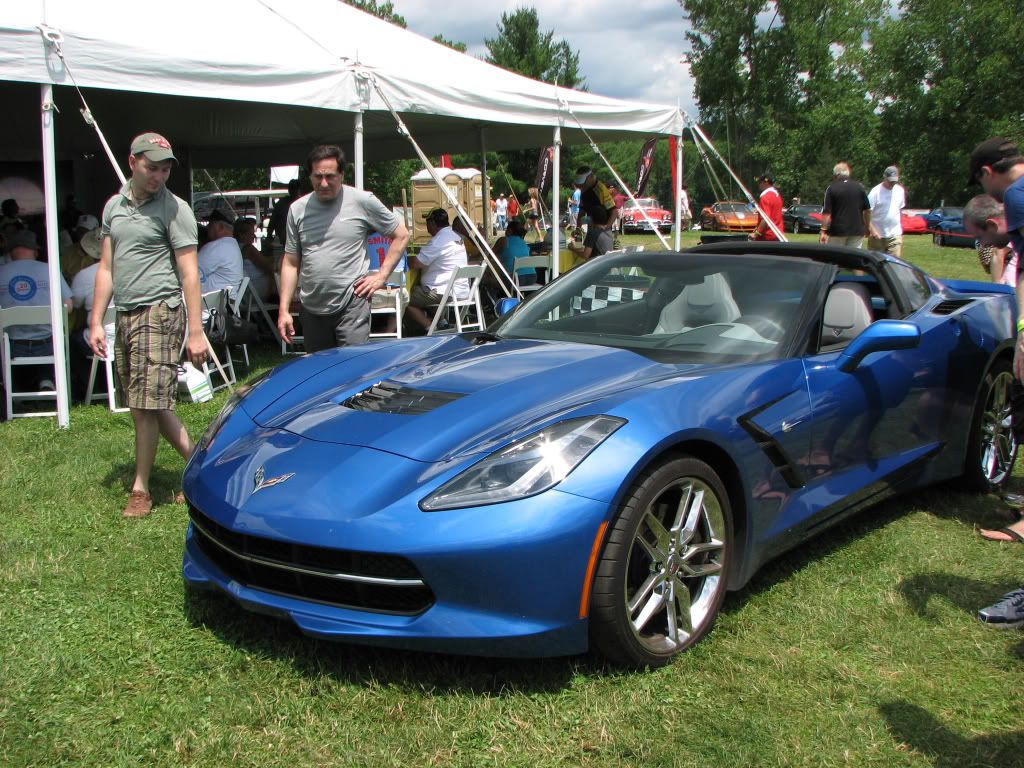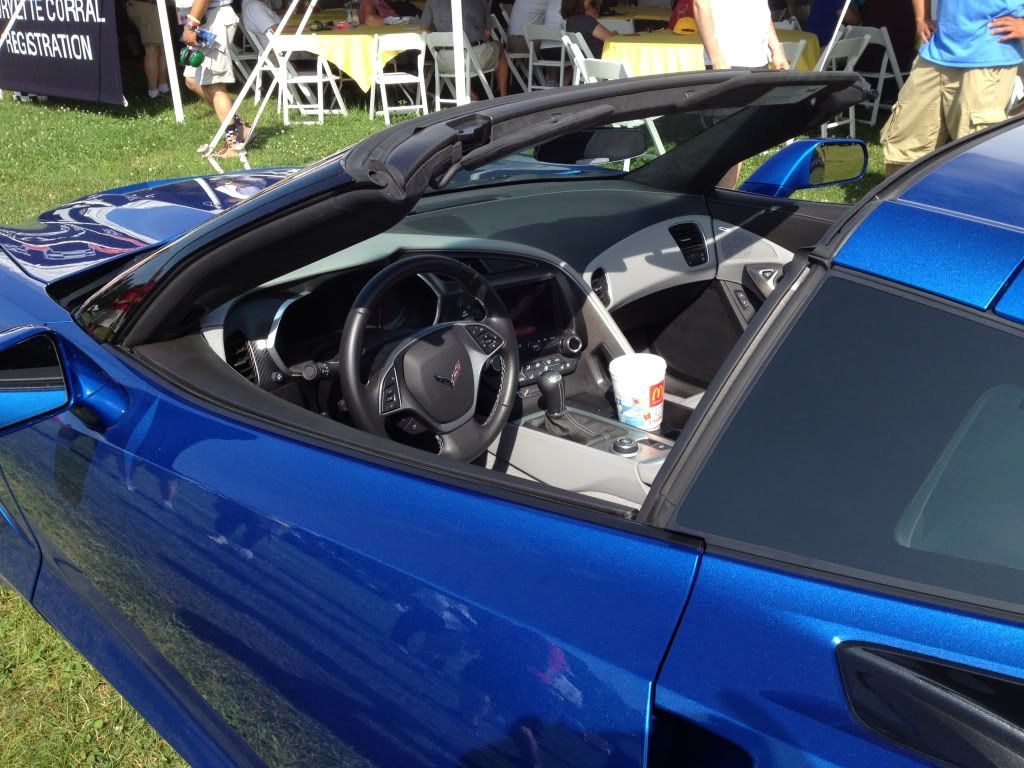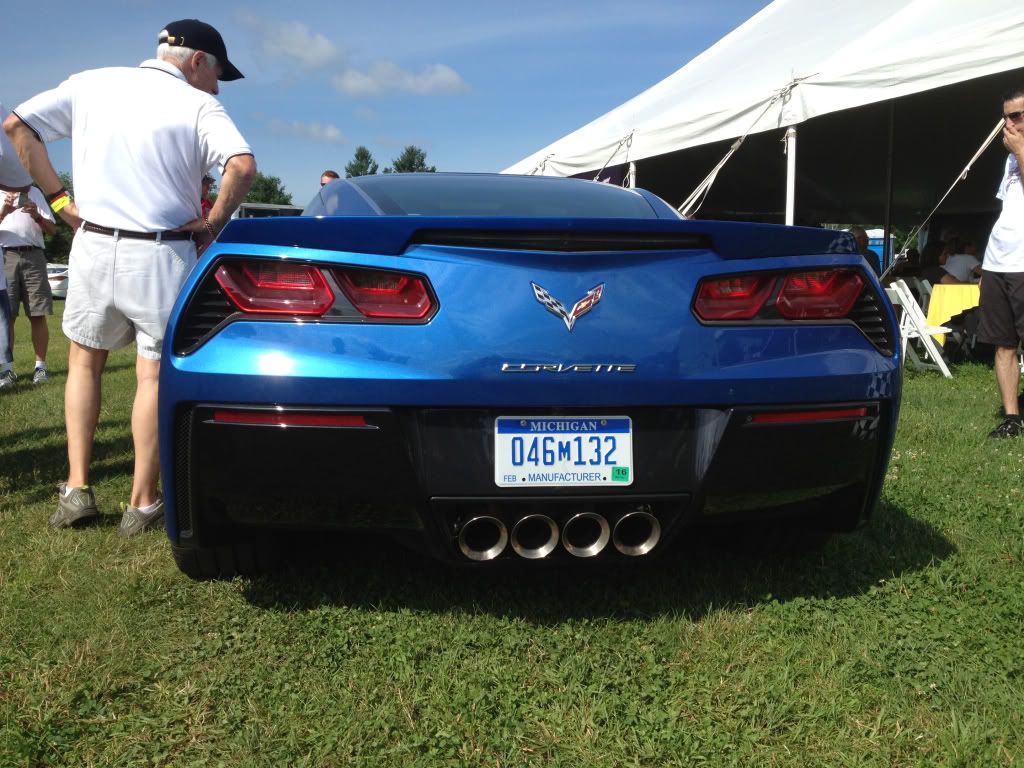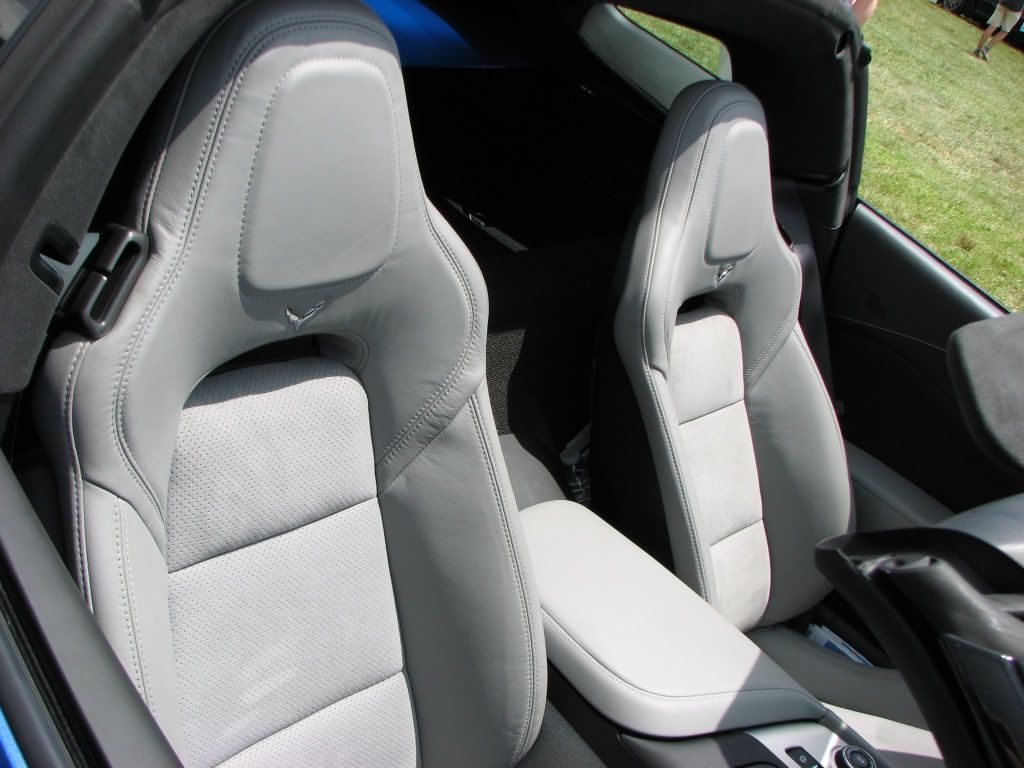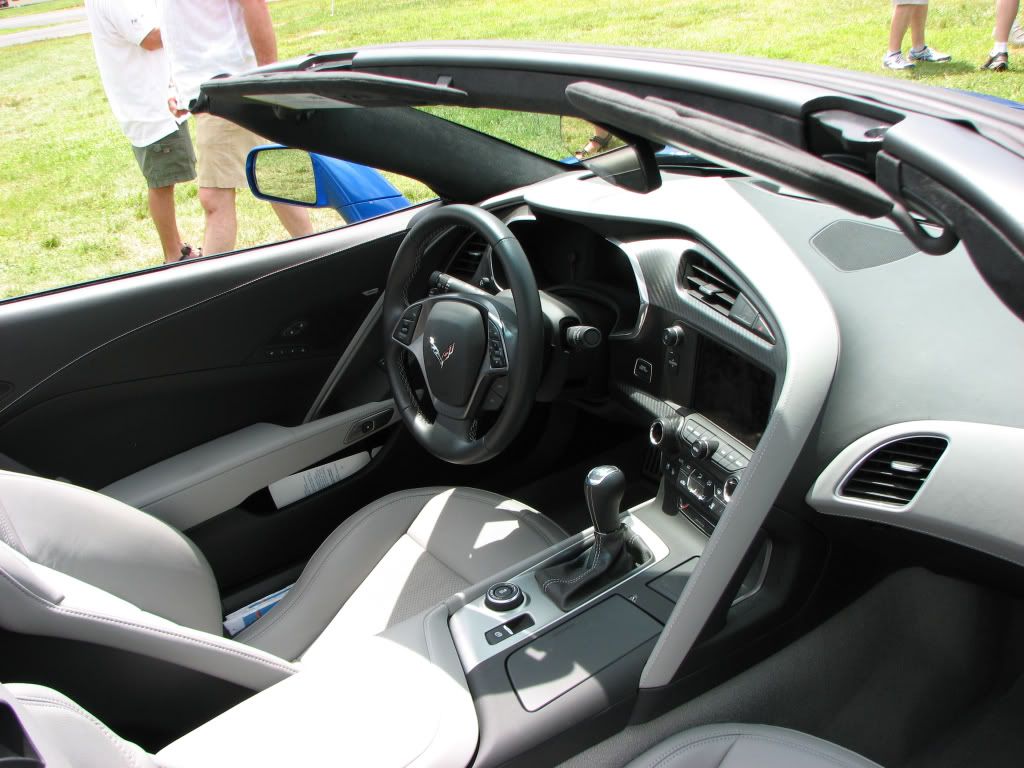 Now for the LimeRock Green one. That's me in the cockpit!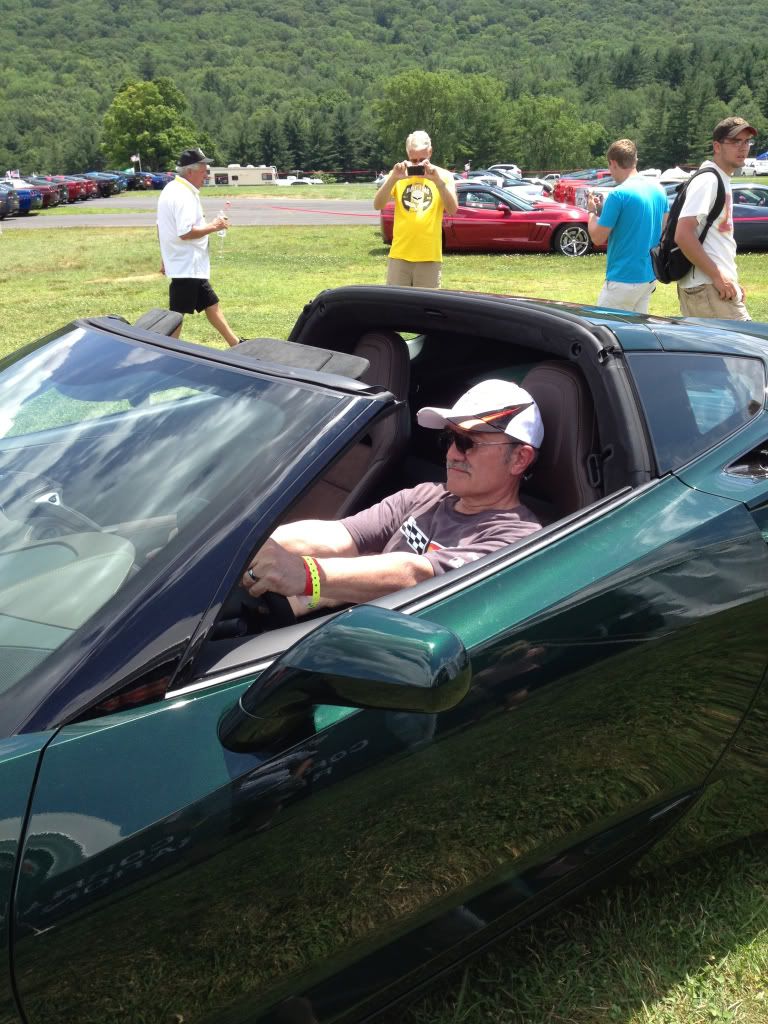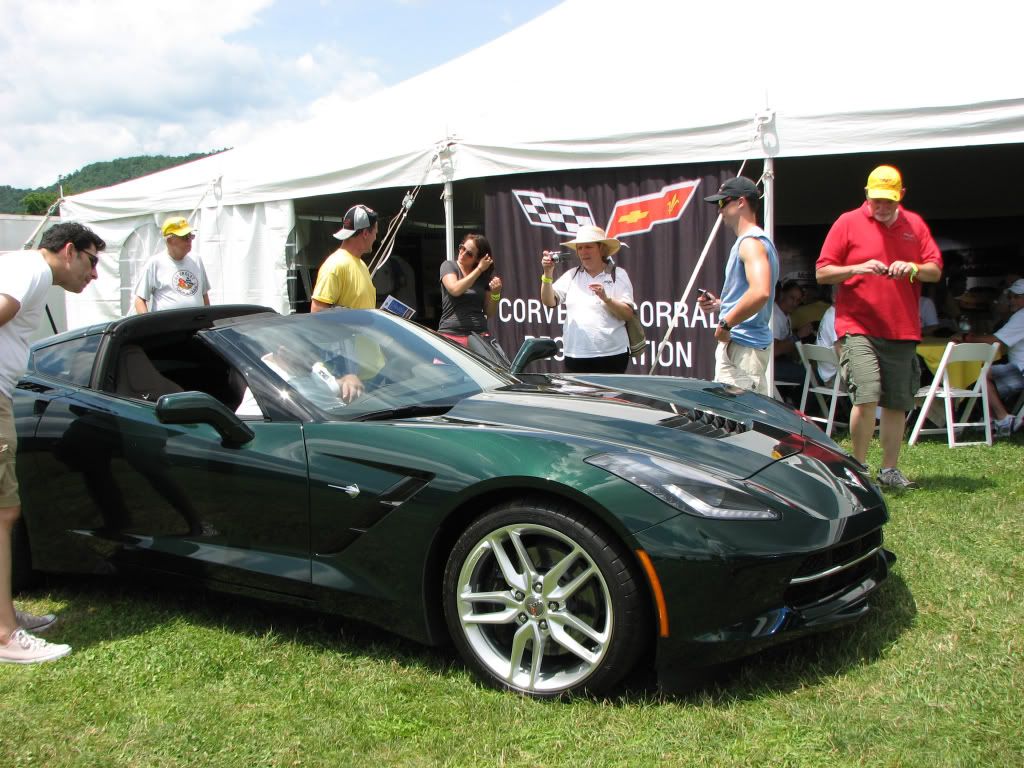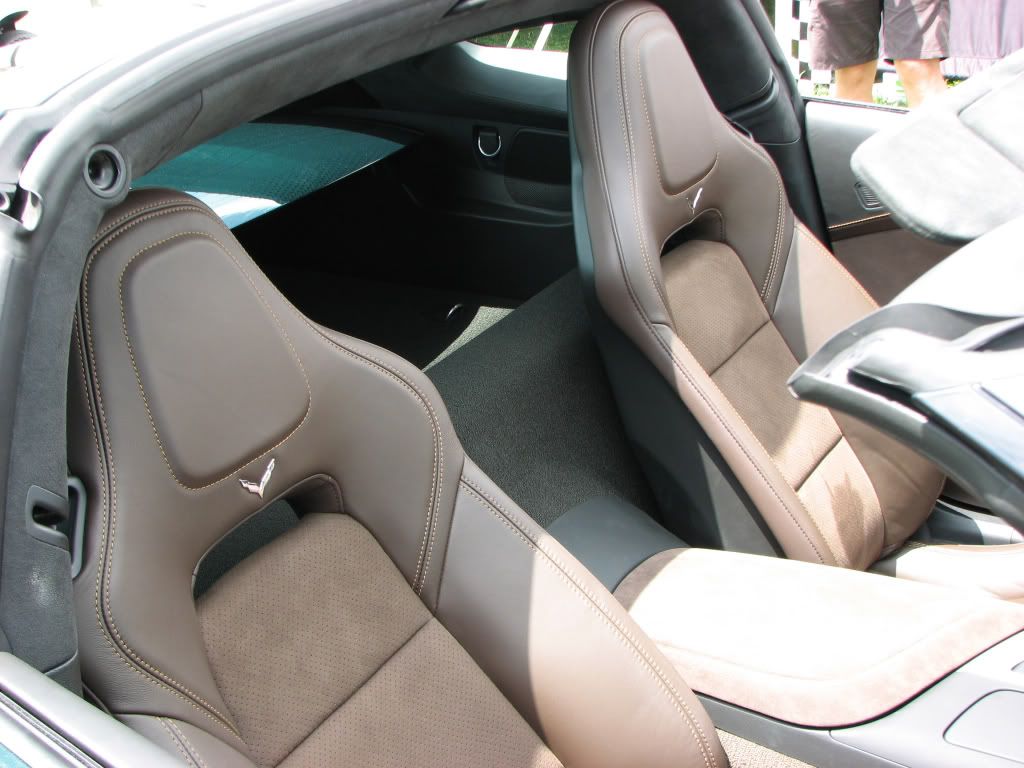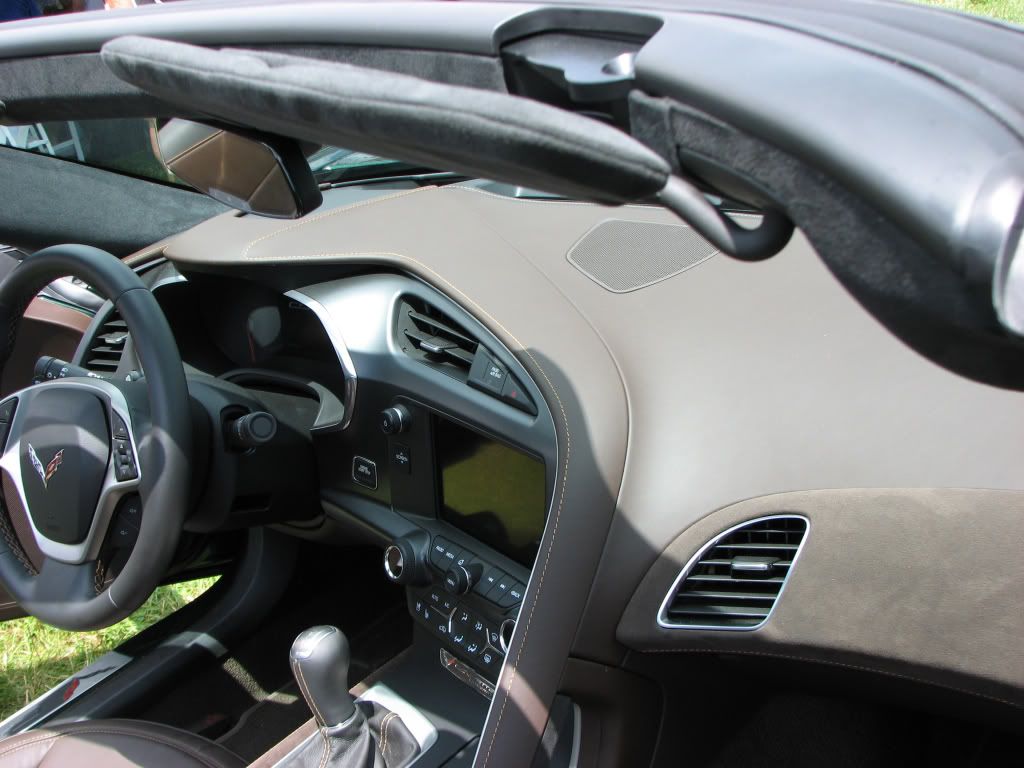 07-11-2013, 08:56 PM
CF Senior Member
Member Since: May 2013
Location: PA
Posts: 994
Thanks: 0
---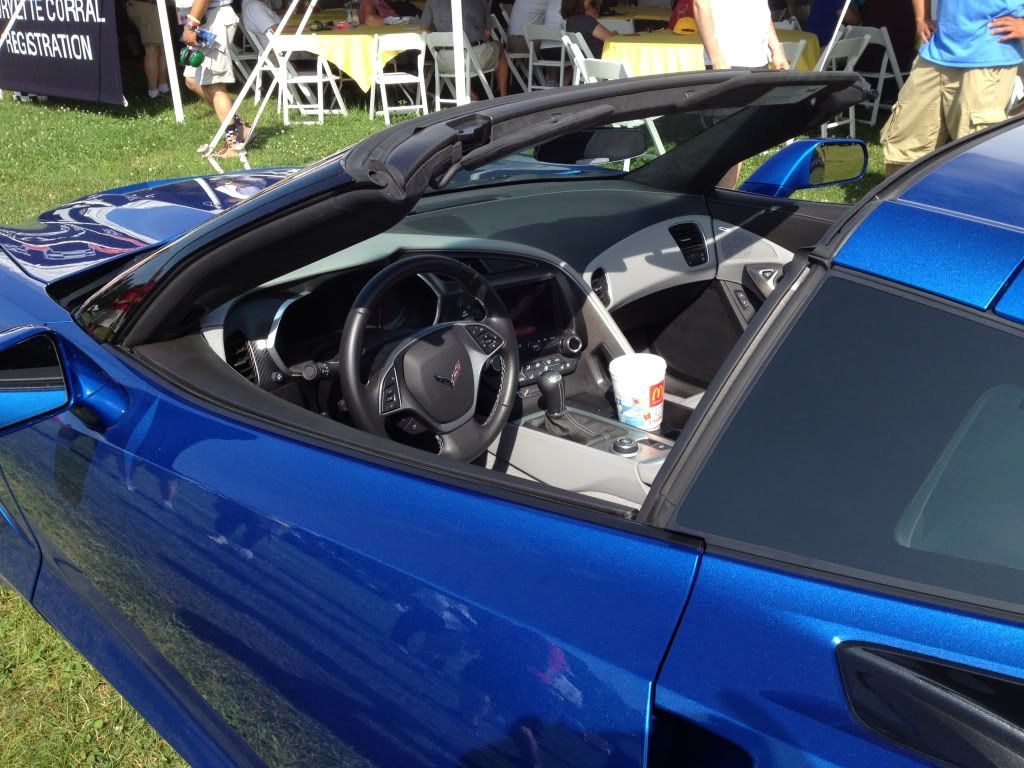 Great Pictures! Thanks for posting.
Is the awesome McDonalds cup an option or does it come standard?
How was the legroom and seating space in the cockpit?
Thx again...
---
Last edited by BPhillyc7; 07-11-2013 at

09:02 PM

.
07-12-2013, 08:31 AM
CF Senior Member
---
The McDonalds cup comes with the Harlan Charles edition...
Seats fit me like a glove...I like the new cockpit layout.
07-12-2013, 01:27 PM
CF Senior Member
Member Since: Jun 2013
Posts: 1,061
---
Anybody know if they will have any C7's at Elkhart Lake in August?