Johnny O'Connell Stage 1 Signature Series Suspension Kits - C7
05-21-2017, 12:06 PM
Premium Supporting Vendor
Member Since: Oct 2004
Location: Manassas Park VA
Posts: 35,401
St. Jude Donor '07-'08,-'13-'14, '16-'17
Johnny O'Connell Stage 1 Signature Series Suspension Kits - C7
---

Johnny O'Connell
Stage 1
Signature Series Suspension Kits
Looking for the most bang for the buck in your Corvette Suspension
Upgrade, then look no further than the the Johnny O'Connell Stage 1
Suspension Kit.

This kit comes with everything you need to Upgrade your Corvettes
Suspension to track level performance, while still keeping the drivablilty
of a street car. Upgrading these components will give your Corvette
a better balanced, better performing and more easily managed
suspension on the street as well as the track.
Each Kit Includes:
- (4) Lowering Bolts
- (F/R) Johnny O'Connell Sway Bars
- Upgraded Sway Bar End Links
- (4) Sway Bar Bushings
Get your Stage 1 Package
with

at CCA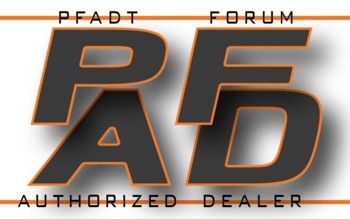 Regards
Chip
---
Last edited by CCA Corvette Parts; 03-02-2018 at

11:19 AM

.
01-28-2019, 11:54 AM
Premium Supporting Vendor
Member Since: Oct 2004
Location: Manassas Park VA
Posts: 35,401
St. Jude Donor '07-'08,-'13-'14, '16-'17
---
Corvettes are set up from the factory with a push (its safer for the general public)
This set up gives a better balance front to rear
We do see Z06 owners swapping out for this suspension kit.
It makes weight transitions more controllable and predictable
The vast majority of sales are for non z51 cars - which is
very notable difference
Regards
Chip
---
Last edited by CCA Corvette Parts; 02-19-2019 at

11:32 AM

.