Show Stopper - C7 Corvette Custom Painted Door Prop Bars - RPI Designs
03-15-2019, 12:19 PM
Platinum Supporting Vendor
Member Since: Apr 2013
Posts: 6,725
Show Stopper - C7 Corvette Custom Painted Door Prop Bars - RPI Designs
---
C7 Corvette Custom Painted Door Prop Bars - $59.99
Website Link:
https://www.rpidesigns.com/shop/item...oor-prop-bars/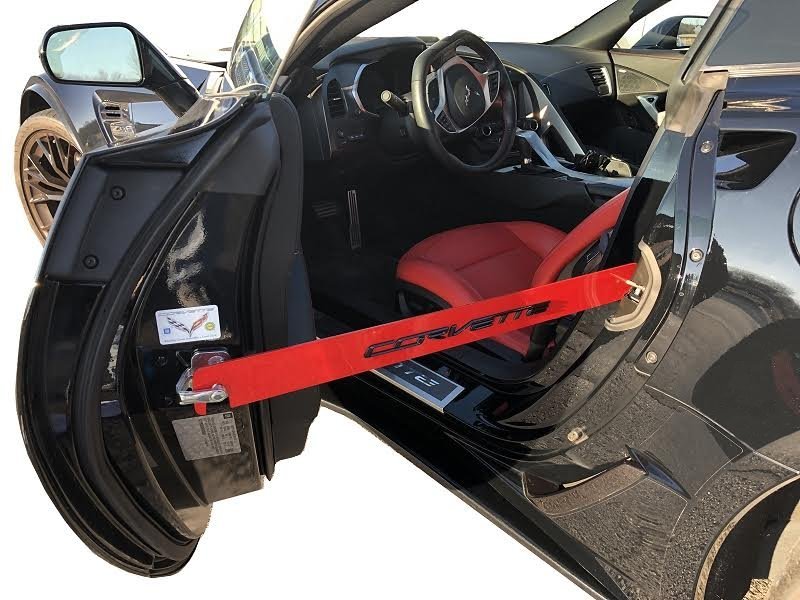 Keep your doors open and show off your interior with our C7 Corvette Custom Painted Door Prop Bars. These door bars are hand made here in our shop out of a super strong plastic for years of good looks. We offer these door bars in your choice of finishes. Either custom painted in any C7 Corvette color or with our premium hydro carbon fiber finish. Our custom painted parts will be a perfect match to your Corvettes factory color for a perfect appearance. The premium hydro carbon fiber is a near perfect match to your factory carbon fiber accessories. We also give you the ability to further customize your door bars by including genuine GM C7 Corvette emblems. The combination of these great looking door bars with an OEM emblem is sure to get your car noticed at shows.

"This item is custom painted to order and requires additional time to paint and ship. Please refer to current painting time on main website page"

The GM emblems are included with the door bars but you will need to install them yourself.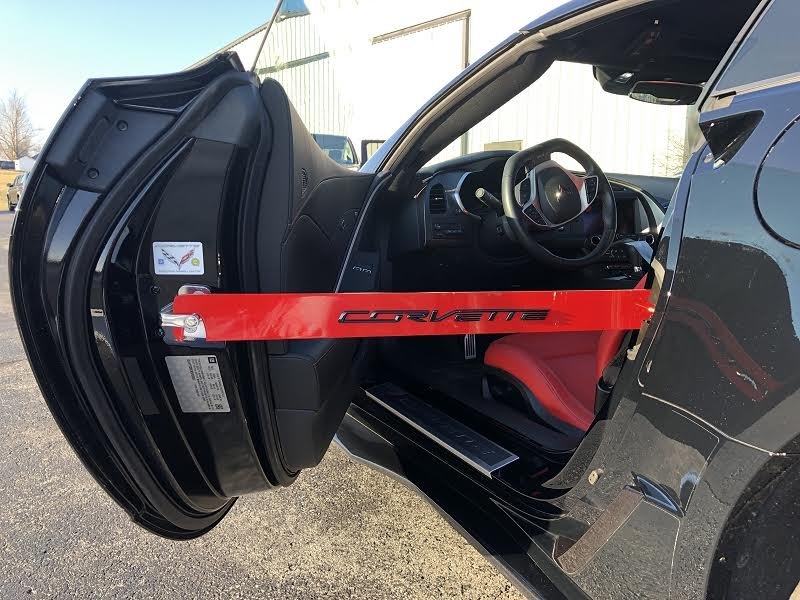 Website Link: https://www.rpidesigns.com/shop/item...oor-prop-bars/
Use Coupon Code RPICHRIS5 for an Immediate Discount!
__________________
888-257-8515 M-F 9:00 to 5:00 Est. time
www.rpidesigns.com
[email protected]


Coupon Code : RPICHRIS5 for 5% Discount
03-15-2019, 03:23 PM
CF Senior Member
Member Since: Mar 2018
Location: CO
Posts: 416
03-15-2019, 05:56 PM
---
Owners who like to show their cars use these to keep the doors open in order to show off the interior while also providing a barrier preventing people from getting too close.

I'm not a big show guy but I know people who are and probably like this kind of stuff. It's all about the display.
---
Last edited by MSG C5; 03-15-2019 at

08:27 PM

.
03-18-2019, 09:21 AM
Platinum Supporting Vendor
Member Since: Apr 2013
Posts: 6,725
---
Correct! All about the car shows! Thanks MSG C5!