2014-2015 Removable Roof Panel Noise Bulletin
10-02-2015, 02:39 PM
Platinum Supporting Dealership
Member Since: Apr 2015
Location: Laurel MT
Posts: 1,210
Thanks: 0
2014-2015 Removable Roof Panel Noise Bulletin
---
#15-NA-016: Creak or Snap Noise Above Windshield from Removable Roof Lift Off Panel While Driving - September 30, 2015
Please find below the bulletin just issued that addresses this problem!
Your source: Ken Fichtner, founding dealer-CorvetteForum.
Retired Dealer-Fichtner Chevrolet
Now-Fleet, Corvette, Protection Plan Sales-Denny Menholt Chevrolet
I hope this helps!
Have a great day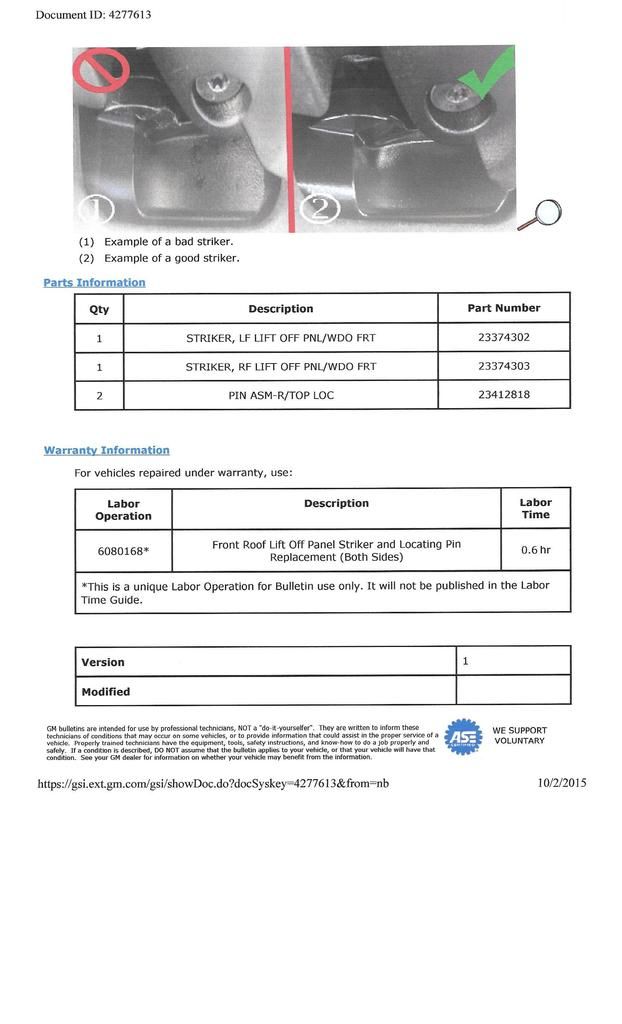 __________________
Ken Fichtner
Former Chevrolet Dealer - Fichtner Chevrolet, Laurel MT
Now Operations Manager, Corvette & Protection Plan Sales - Denny Menholt Chevrolet, Billings MT
Lowest Prices on Chevrolet, GMC, Buick and Cadillac Protection Plans (GMEPP) by GM.
Great deals on new Chevrolet cars and trucks. Serving every State!
Denny Menholt Chevrolet
3000 King Ave W, Billings MT 59102
[email protected]
406-672-5690 Cell Phone