Bought an oil-burner for DD tonight...
02-24-2010, 03:02 AM
CF Member
Member Since: Jan 2010
Location: Kansas City MO
Posts: 78
Thanks: 0
Thanked 0 Times in 0 Posts
Bought an oil-burner for DD tonight...
---
I owned my first Volkswagen in the 70's; a Super beetle. Then owned my first diesel VW in the 80's; a Rabbit that put up 52-54 MPG routinely. Bought a new TDI Jetta in '05 but sold it for more than I paid for it to an overly eager (desperate) buyer from Denver a year later with 15,000 on it. So tonight I bought a new '10 TDI sport wagon in the blue color shown in this stock VW photo below.
Lots of cute bells and whistles including an all-glass "panoramic" roof from one end to the other and an EPA estimate of 30/42. The new diesel has no rattle, no smell and no black soot. Plus a $1300 direct tax CREDIT on 2010 taxes.
These have always been trouble free cars for me with the exception of the clutch in my '05 which self-destructed (under warranty) because of too much torque from the diesel and a very poor clutch design, according to VW. (I bought the DSG Tiptronic automatic this time.)
I've always found it's easy to exceed the EPA highway rating by about 10% on my TDI's *IF* you're willing to cruise at 65 MPH, making 46+ MPG a real possibility if necessary.
The car joins the "fleet" of my '08 C6 coupe and my '09 Jeep Wrangler Unlimited. (I've owned 4 Jeep Wranglers over the years too so you can tell I tend to stick with certain vehicles!)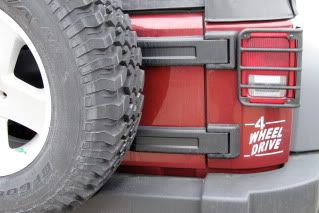 The blue oil-burner replaces an '07 Volvo V70 with 58,000 on it if you're looking for a comfy turbo highway cruiser that gets 32 MPG at 70 MPH. I'll be wanting $18,500 for the Volvo, which has brand new Michelins and a $39K window sticker.
Just thought I'd share...
---
Last edited by Boompa; 02-24-2010 at

10:15 AM

.
02-25-2010, 08:10 AM
CF Senior Member
Member Since: Mar 2000
Location: Bartlett, IL
Posts: 4,765
Cruise-In XI Veteran
St. Jude Donor '06-'07-'08-'09-'10-'11-'12
---
Nice buy...... I think that going diesel is a much better option than a hybrid, no batteries to go bad and nothing to recycle down the road.... and lets not forget about the performance which is much better. Now all Im waiting for is Forum member "Dave68" to come in here and tell you that VW is junk and that you should have bought a Toyota Prius (the worlds ugliest car) yada...yada...yada because he reads consumer reports
02-25-2010, 09:28 AM
CF Member
Member Since: Jan 2010
Location: Kansas City MO
Posts: 78
Thanks: 0
Thanked 0 Times in 0 Posts
---
I've driven the Prius and I wouldn't be opposed to one if I had a 20-40 mile in-traffic commute to work every day with lots of stop and go traffic and only needed to carry a briefcase and a laptop.

But it wouldn't solve my problem NEARLY as well because I work from home, live in the 'burbs and don't do hardly ANY stop and go driving. Because I'm self-employed if it's rush hour, I just don't drive then!

Instead, we have a 2nd home 750 miles away on Lake Michigan where we spend 4-5 months each year in 4-8 week blocks and do a considerable amount of regional highway driving. So for me, I need CARGO SPACE (think 2 sets of golf clubs, lots of luggage, dog w/kennel, etc.) and I need something that gets it's best mileage at 65-75 MPH. A hybrid is the worst of all worlds for my needs: no significant cargo room and gets it's best mileage in stop and go traffic.

For my application an oil-burner is the ticket. And, as you pointed out- no worries about Mega$$$ battery packs that need replacement every 70,000-10,000 miles!!
---
Last edited by Boompa; 02-25-2010 at

09:31 AM

.
02-25-2010, 10:07 AM
CF Senior Member
---
Of course, this is a huge fallacy about hybrid batteries (at least in Toyota vehicles). NYC taxicab drivers are getting more than 200,000 miles out of the batteries, so really, this is a non-issue. See
http://www.newsoxy.com/toyota-prius/...-10-years.html
Ford's Fusion hybrid may not get that kind of life, since they allow the batteries to be drained more than Toyota does. (up to 45 MPH on battery power, alone)
Here in CA, the battery warranty is 10 years or 150,000 miles. In other states, it's 8 years or 100,000 miles.
You are correct, however, in that hybrids excell in medium-to-high traffic conditions. The Prius, though, does get great mileage on the highway as well, since its coefficient of drag is among the lowest of any car in the world. Its EPA mileage rating is 51 city and 48 highway.
---
Last edited by Dave68; 02-25-2010 at

01:02 PM

.
02-25-2010, 10:31 AM
CF Senior Member
Member Since: Mar 2000
Location: Bartlett, IL
Posts: 4,765
Cruise-In XI Veteran
St. Jude Donor '06-'07-'08-'09-'10-'11-'12
---
I dont consider myself to be a really "green" person by any standards, my whole issue with the batteries is not necessarily the life of them which I do know is pretty good but if they go bad out of warranty you are going to pay a very hefty penny..... most likely not worth the replacement cost at that point of vehicle life and miles which brings me to the next problem.... Hybrids are fairly new technology so there are very few that have had to have been scrapped at this point.... what are we going to do down the road with all of these batteries which are not made of materials that can easily be (or even be) recycled?? The batteries are extremely toxic to produce, the exotic metals in the car to reduce weight etc... Its a very Un-friendly car from an environmental standpoint to produce..... sure it gets killer mileage but nobody really looks at the big picture. Most of the Prius drivers are "do gooder" tree hugger types who think they are saving the planet but in reality they are just fugging it up more.
I think clean diesel is a waaaaay better solution.
Here is an article which talks in depth about the manufacture of the Prius and its batteries.
http://www.thetorquereport.com/2007/..._efficien.html
02-25-2010, 01:05 PM
CF Senior Member
---
....not quite.....
although today's hybrids use NiMH batteries, not the environmentally problematic rechargeable nickel cadmium. "Nickel metal hydride batteries are benign. They can be fully recycled," says Ron Cogan, editor of the Green Car Journal. Toyota and Honda say that they will recycle dead batteries and that disposal will pose no toxic hazards. Toyota puts a phone number on each battery, and they pay a $200 "bounty" for each battery to help ensure that it will be properly recycled.

There's no definitive word on replacement costs because they are almost never replaced. According to Toyota, since the Prius first went on sale in 2000, they have not replaced a single battery for wear and tear.
02-25-2010, 04:59 PM
CF Senior Member
Member Since: Mar 2000
Location: Bartlett, IL
Posts: 4,765
Cruise-In XI Veteran
St. Jude Donor '06-'07-'08-'09-'10-'11-'12
---
Dave... how do you explain the area around the Canadian factory where the batteries are manufactured? I have read countless articles regarding it...... so you are saying it does not exist?
02-25-2010, 09:53 PM
CF Senior Member
---
MVR,

Read some of the comments below the article to which you attached a link. I believe there is mention of that factory. The fact remains that Toyota will buy back every battery and recycle it, just as is done now with lead acid batteries, which are far more hazardous.
02-26-2010, 08:22 AM
CF Senior Member
Member Since: Mar 2000
Location: Bartlett, IL
Posts: 4,765
Cruise-In XI Veteran
St. Jude Donor '06-'07-'08-'09-'10-'11-'12
---
Ive read the article and most of the Prius "fanboy" comments. While comparing one of the most fuel efficient cars on the road to one of the worst I agree there may be a bit of a stretch there...... however when you hash out the facts the Prius is a fairly toxic car to produce. I am supporting my argument that going with a clean diesel car in my opinion is a much better avenue..... diesel engines have been know to last 200-300K miles while delivering good power and getting great mileage. There is no doubt that within the ~10 year range there are going to be tons and tons of Hybrid batteries at the end of their life cycle needing to be recycled/disposed of..... I highly doubt toyota is currently in the position to facilitate the disposal of all of these.
02-26-2010, 09:15 AM
CF Member
Member Since: Jan 2010
Location: Kansas City MO
Posts: 78
Thanks: 0
Thanked 0 Times in 0 Posts
---
While I claim no knowledge (and little interest) in the whole "greener" side of the issue I do know this: As weight/cargo/load becomes greater the advantages of diesel completely overwhelm hybrids.
There's a reason why locomotives and long-haul trucks are diesel and not battery powered. And even on a smaller scale for those towing 5th wheel travel trailers or hauling backhoes and Bobcats companies and contractors choose diesel over batteries and gasoline.
So, to reiterate, for MY PURPOSES diesel is the far better solution: Hauling 2 sets of golf clubs, a dog, kennel and lots of luggage on 500-1500 mile frequent trips. I need cargo room and LOTS OF IT! And I need the ability to haul 800-1100 lbs of people and bulky cargo. And I need to get maximum fuel efficiency at 70MPH.
It would take TWO small hybrids to do the job I need done- not a viable solution. As I said, if I commuted 30 minutes in stop-and-go traffic with a briefcase and a laptop I MIGHT consider a small hybrid, though the more I think about it, the more I DO wonder about the ecological impact of manufacturing and disposing of massive hybrid batteries.
For years, I 've thought nothing of tossing everything from AA alkalines to old cellphone and cordless phone batteries in the trash but increasingly I'm seeing "green recycling" centers everywhere asking that every type of battery- even tiny AAA cells and watch batteries be disposed of properly.
MVR raises a valid point. It's easy right NOW to say "it's no problem" but as hybrids sell in increasing numbers what DO you do with 2,000,000 or 5,000,000 or 50,000,000 massive hybrid batteries?
Hmmm.... food for thought.
Glad I bought another TDI. It seems the best of all worlds to me at this stage of engine development: low emissions, awesome mileage, great hauling capacity and if anyone doubts their performance potential just witness Audi's STUNNING racing record with the R10 TDI race car dominating the LeMans series for 3 straight years after switching from the gasoline powered R8 in 2005.
---
Last edited by Boompa; 02-26-2010 at

09:17 AM

.
02-26-2010, 03:44 PM
CF Senior Member
---
I did NOT post here to try to convince Boompa to switch cars. There were some misconceptions thrown out there that I felt had to be corrected. Every year, tens of thousands of lead-acid batteries are recycled. Everything from motocycles to giant earth moving equipment use them and they far outnumber nickle metal hydride batteries.
Yet, no one is worried out those batteries, which are far more toxic than the NiMH versions.

Just last month, one of the major car magazines compared a VW diesel to a Prius to a new Ford Festiva (I believe). They drove the cars under many driving conditions and concluded that neither the VW or the Festiva could match the incredible mileage that the Prius was achieving. (overall)

Again, if you drive mostly highway, there is not a big difference, so the only issues Boompa may have to deal with is the occasionally spotty VW reliability. Other than that and based upon his driving habits, I'd say he made a good decision.
02-28-2010, 04:14 PM
Junior Member
Member Since: Feb 2010
Location: Mishawaka IN
Posts: 27
Thanks: 0
Thanked 0 Times in 0 Posts
---
Congrats on the oil burner. I love diesel myself.

I have an '05 Passat GLS TDI that gets 42mpg HWY.

I had an '04 Jetta GLS TDI 5sp that got 52MPG hwy if driven right!

My truck is a diesel, but that is for not only fuel economy but also towing.

I have an Odyssey now, but Honda has claimed that they are going diesel rather than hybrid. So I'm waiting for the Pilot diesel to be released in the US so I can get rid of the minivan.