FS: 2011 Cadillac CTS-V
08-31-2018, 08:51 PM
CF Senior Member
Member Since: Jul 2003
Location: Palatine IL
Posts: 502
Thanks: 0
Thanked 0 Times in 0 Posts
St. Jude Donor '12
Sold - 2011 Cadillac CTS-V
---
SOLD Super Clean 2011 Cadillac CTS-V
Clean Carfax
Raven Black on Black Leather Interior
Automatic
~20K miles (Iíve driven the car a little over 2K in the past 18 months)
Car is loaded with every option offered in 2011 including Panoramic Roof, Heated / Cooled Recaro Seats, Navigation, Back up camera, parking sensors, etc. And everything works.
Supercharger was replaced by Cadillac of Knoxville by the previous owner
Car spent most of itsí life in Tennessee, previous owner traded it on a Vette at Napleton Aston Martin in Downers Grove, IL, where I purchased it from.
Car hasnít seen snow or rain since Iíve owned it. Undercarriage is extremely clean (have pictures). Tires and Brakes are good to go.
Previous owner advised it has the following aftermarket upgrades:
Eibach Springs
Eibach 15mm Spacers
D3 Heat Exchanger
D3 9.5 Lower Pulley
D3 Intake
Corsa Exhaust
BlackMoon Carbon Fiber Front Splitter & Side Blades
The grill, side vents and badging is all black
Windows are tinted all around (not sure the %, but itís fairly dark)
Car is mechanically sound. No issues (as youíd expect with only 20K miles). Iíve never had the car on a dyno, so no idea the RWHP. Itís plenty fast for this middle aged guy.
Iím selling as Iím planning on a C7 Z06 come Spring. I donít need to sell the car, but thought Iíd offer it up to other V enthusiasts who might be interested. If I donít sell private party, then Iíll likely trade it in the Spring.
Located NW Suburbs of Chicago.
If you're a serious buyer I have additional pictures I'm happy to send via email.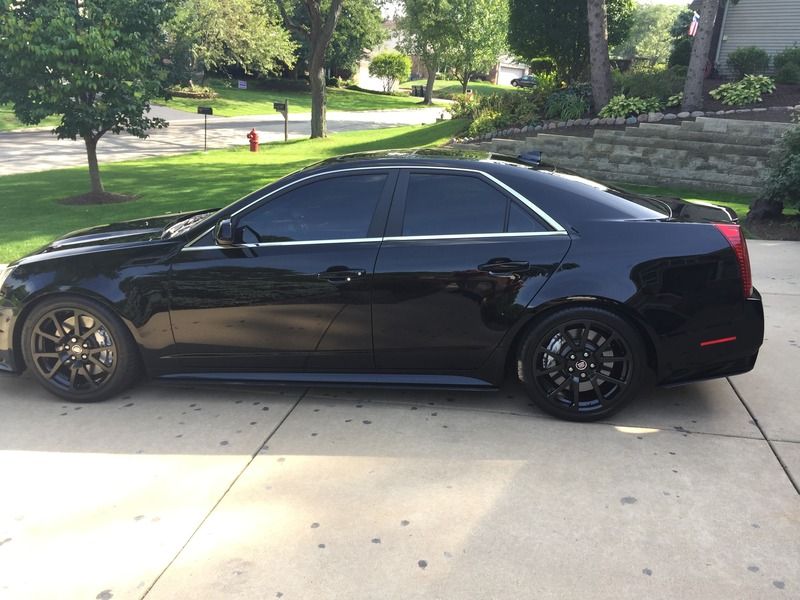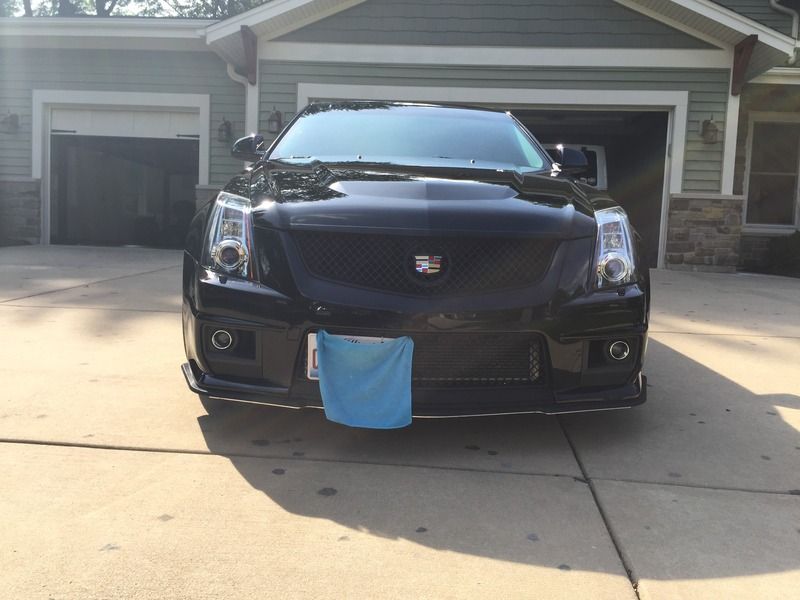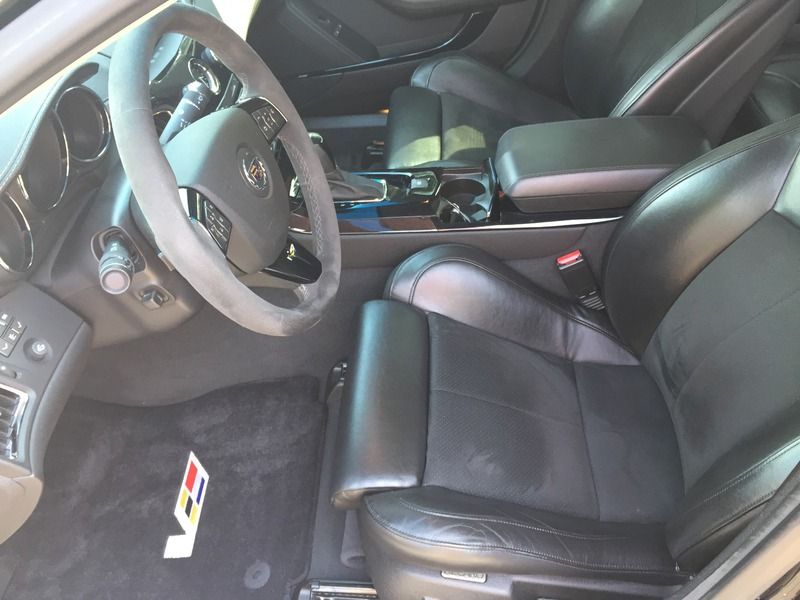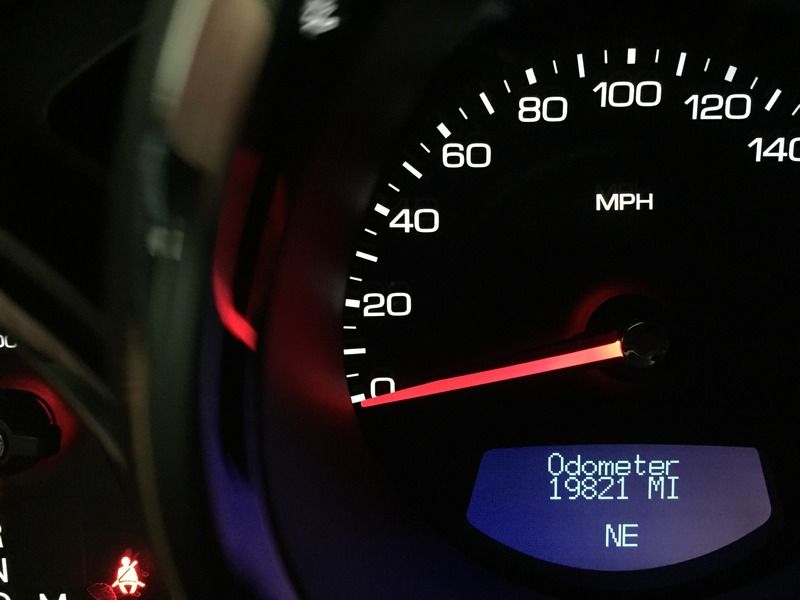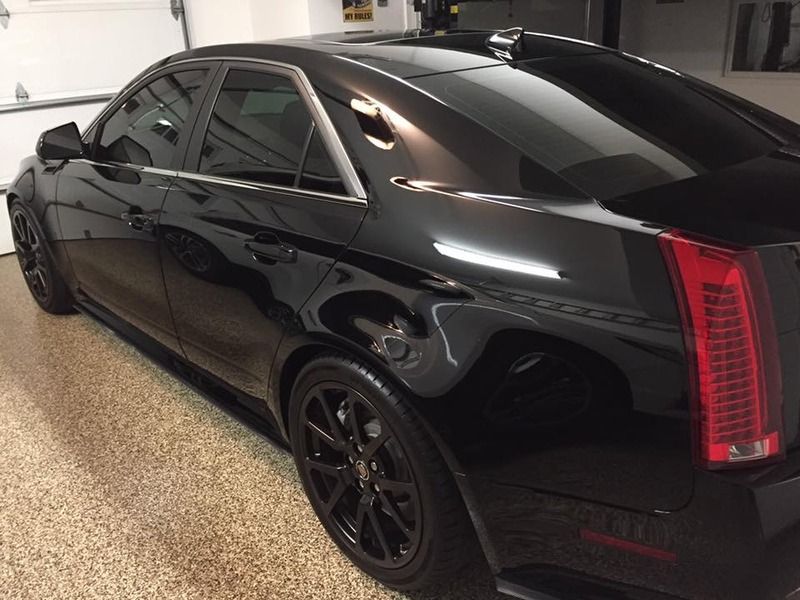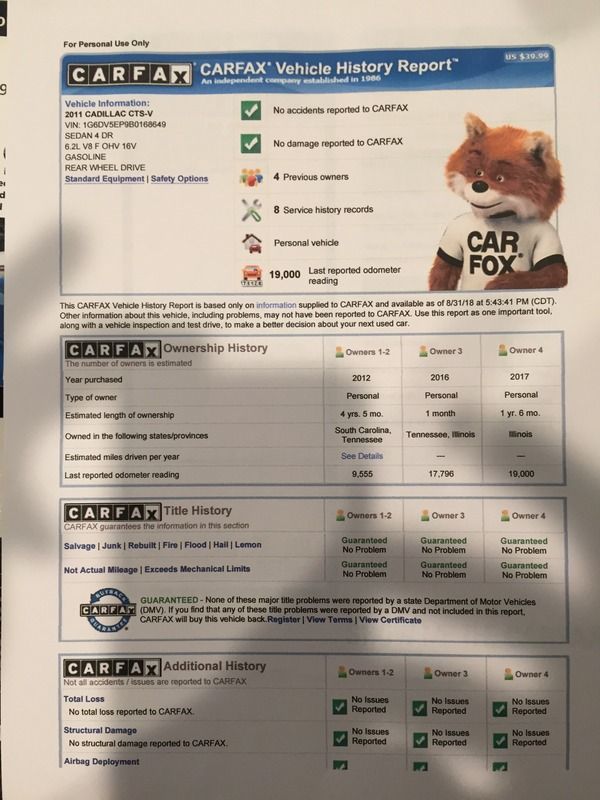 ---
Last edited by Nassauvette; 09-28-2018 at

09:24 PM

. Reason: Car is sold
09-03-2018, 10:28 PM
CF Senior Member
Member Since: Sep 2005
Location: Manalapan New Jersey
Posts: 1,539
---
Awesome car!! Had a 12 V sedan in black as well. Good luck with the sale!!
09-05-2018, 10:39 AM
CF Senior Member
---
Nice looking CTS-V. I'm sure you'll have no trouble selling it.

I look forward to the day I upgrade from my current V1 D.D to a noce V2 like yours. Best of luck selling it.