Future stupid prize winners coming
07-12-2019, 11:56 AM
CF Senior Member
Member Since: Oct 2014
Location: houston texas
Posts: 17,947
Received 0 Likes on 0 Posts
Future stupid prize winners coming
---
https://www.foxnews.com/science/over...em-them-aliens
Over 400,000 people have committed to a
Facebook
event pledging to "Storm Area 51" in September in an effort to "see them
aliens
."
As of Friday, 416,000 people were listed as "going" to the planned raid, which event organizers say will take place on Sept. 20 at 3 a.m. An additional 428,000 people were listed as "interested."
Attendees will supposedly meet at a nearby "tourist attraction" where they will "coordinate our entry."
"If we naruto run, we can move faster than their bullets," the event description said referencing a Japanese comic character known for his speed.
"Lets see them aliens."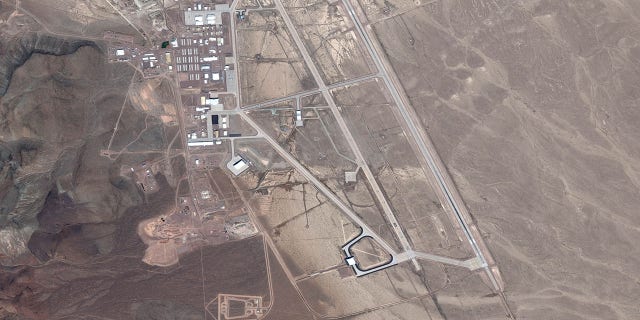 DigitalGlobe satellite image Area 51. The United States Air Force facility commonly known as Area 51 is a remote detachment of Edwards Air Force Base, within the Nevada Test and Training Range. (Photo DigitalGlobe via Getty Images)
There have been already over 21,000 posts inside the event's page, with some Facebook users posting "game plans" for how the siege would go including formations and "rock throwers."
One user even wrote a disclaimer in the event that some people do show up in September.
"Hello US government, this is a joke, and I do not actually intend to go ahead with this plan. I just thought it would be funny and get me some thumbsy uppies on the internet. I'm not responsible if people decide to actually storm area 51."
Area 51 is a facility near Groom Lake, Nev., run by the Air Force whose operations are highly classified. It has been linked to
alien conspiracy theories
since the testing of a spy plane in 1955 in which the
Central Intelligence Agency
first shed light on the military detachment.
there are people stupid enough to do this, I say let them go for it.
07-12-2019, 12:04 PM
MONARTOR
---
this kind of stupid will hurt
07-12-2019, 01:33 PM
CF Senior Member
---
It's all fun and games until the first volley of bullets from a machine-gun rips through soft flesh and splatters warm blood on the people still stupid enough to forge forward in a valiant effort to prove their level of stupidity.

Lock and load.

And when your Commander yells "Cease-fire", act like you can't hear the command and keep firing at the largest cluster of idiots for maximum carnage.
07-12-2019, 01:42 PM
CF Senior Member
Member Since: May 2011
Location: Bayou Country LA
Posts: 7,352
Likes: 0
St. Jude Donor '11-'12-'13-'14-'15-'16-'17
07-12-2019, 02:26 PM
---
The Twitter memes are pretty funny... the adult in me says "nobody will show up, this is just one of those internet things" and the cynical ******* in me says "oh, they're all showing up, this is one of those internet things."