Lime Rock Green Metallic (personally my favorite color) Z51 auto 6spd car came into the shop this week for some upgrades.
LG C7 Carbon side skirts
LG Carbon front splitter
LG Super Pro Stepped headers with high flow cats
LG G7 sway bars
LG install and dyno tune
The car had no modifications before and is still using the stock air box and stock NPP mufflers. Solid 30 rwhp and 50 rwtq!
Baseline vs LG Stepped Super Pro's with cats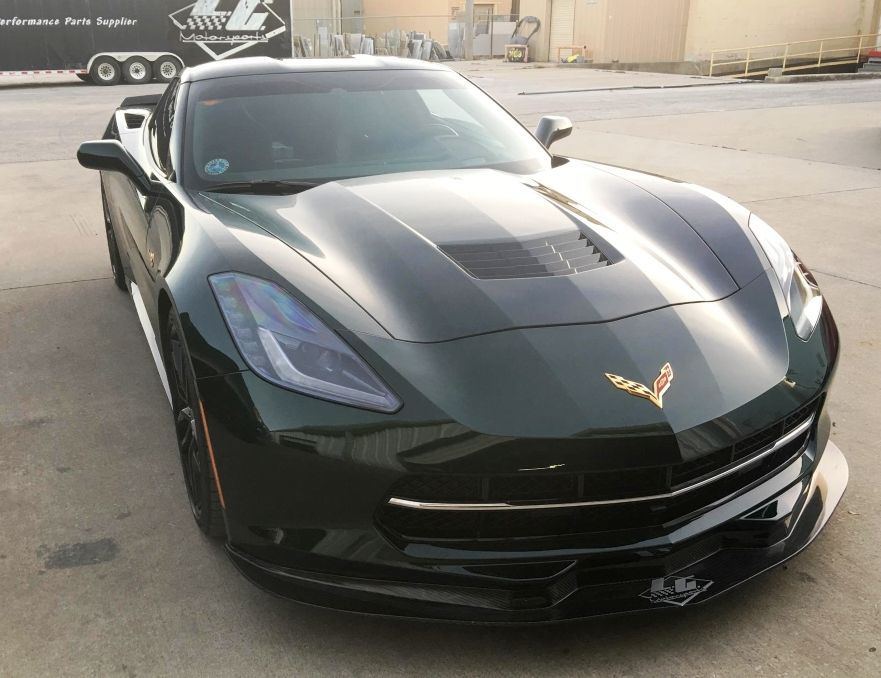 LG carbon splitter and side skirts<br/>
Finished
Thanks for bringing the car in Mike!