HPR Builds the World Largest Gen V LT
07-02-2018, 04:29 PM
Supporting Vendor
HPR Builds the World Largest Gen V LT
---
WORLDS LARGEST GENV LT BY HPR
Completed HPR480 Short block


Here at Horsepower Research we are all about doing things in a big way. From our 468 LS engines all the way to our 5-2-7 tall deck LS, we like to do things bigger than the rest.

Recently Elie Bejjani at High Performance Connection in Houston contacted us on doing the largest Gen V LT engine. Elie having been a customer of ours for a number of years now, already has one of our 523 CID tall decks in his C6Z, as well as having a 472 LS, and a host of other engines we have build for him and his company. Taking on the challenge of the world largest LT seemed like the next logical step.

Starting foundation for this engine was a 5.3L Gen V Truck aluminum block. Unlike the prior Gen IV engines, the Gen V blocks all seem to share the same cross vented main design of the LS2/LS3/LS7 which is an added bonus for bay to bay breathing. Also to note is that the truck blocks have piston squirters as well like the Corvette and Camaro 6.2L blocks, which in this application we will not be using.
bare cylinder block
A specially modified K1 Technologies forged crankshaft is being used in this build that has been machined for the increase in stroke as well as fully Omicron finish polishing process once finished.
Polished forged K1 crank
Along with the crankshaft we also chose to have the connecting rods finished with the Omicron polish as well. These forged pieces are from Callies in their CompStar line with ARP 2000 series bolts.
connecting rod Omicron finish
Now some might be asking why polish the crankshaft and rods? Two reasons really, one was for the magazine shoot as it does improve the look of the parts and the other is the actual finish of the parts themselves. The OmicronŽ surfaces are slowly refined without the use of chemically accelerated etching such as a REM treatment. The process eliminates microscopic machining lines and imperfections, resulting in a surface topography that has both improved endurance and a reduced coefficient of friction. What this means inside the engine is that oil will shed from the parts and you would have a smoother finish for the journals as well. You have probably noticed we touched a bit on surface finishes with some of the new camshafts from Comp Cams recently as well. All about to drop frictional losses inside your engine, the concept is the same here too.
For pistons we again are working with Wiseco. Wiseco was one of the first to have a piston kit for the GenV engines and offers a number of "shelf stock" pistons in their pro series for the 5.3L and 6.2L engines with stock and increased stroke crankshafts. Of course this is no "shelf" piston but it did mean they had data on file for critical locations of the valve and injector pocket as well as actual testing from their own designs for weak points. Something you might notice with the piston is the color. Wiseco does a number of things for their DI engine pistons and that is include a heavy wall wrist pin as well as finish the pistons with their Armor Coating to help prevent damage due to detonation. Wiseco felt the stresses from the direction injection environment as well as increased compression ratio's needed to have the coating for increased reliability. You will find a number of their sport compact turbo pistons come with this finish as well.
HPR custom designed pistons by Wiseco
If you would like to learn more about the Armor Coating process you can read about it here:
Wiseco Blog on Plating
We do offer this, along with other coatings if the customer is interested on any of our builds.
Wiseco typically does the standard GenV kit's with an included 0.200 wall piston pin, We moved over to one of Wiseco's double taper pins for this build. This way we can retain the strength around the connecting rod but make the pin lighter near the ends were the added material is not as needed in this particular application. Again this is something we can do with just about any build. This reduces pin weight from 134 grams down to just 109 grams, but again gives us a nice thick wall pin in the connecting rod location.
double taper pins
Here you can see Wiseco's typical 0.200 wall pin that is included with shelf DI piston kits.
Once our block was sleeved with a set of Darton ductile iron sleeves we went about the process of finishing the cylinders off to size, decking the block flat, line honing mains to size and clearance any required areas for the increased stroke. Now it should be stated this was a first run build for this engine and checking for stroke clearance was done a number of times and the block was only cut where needed to minimize material removal from the cylinder liners or block.
Assembly is performed like all of our builds, care is taken along each step of the way to measure bearing clearances, crankshaft thrust movement, side clearances on connecting rods, wrist pin to piston clearances...to insure each engine is going to perform to the best of it's ability in service.
Checking main clearances
Setting up to measure thrust in the block
Checking ring gap
Once we had clearances done, bearings were installed in the block and rods. Rods and pistons were hung and secured with Wiseco's spiral locks, while the crankshaft was held in place by ARP hardware. Rings filed and cleaned prior to install to the pistons. Cylinders cleaned, and lightly oiled with the piston and rod combo being dropped in place.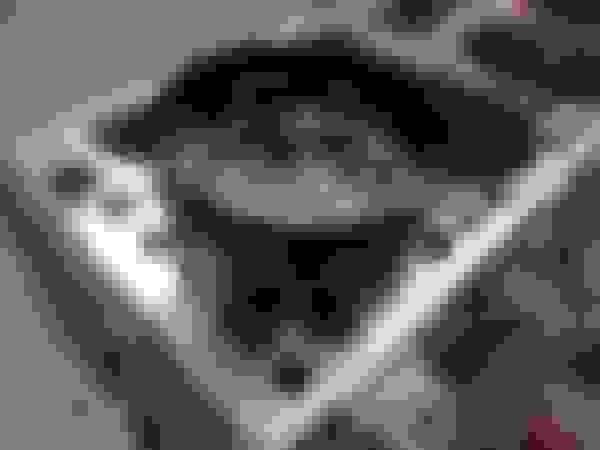 First piston and rod to go in
One side finished up
The business end.
The short block was delivered to the customer over the weekend so at this time I do not have any status updates. Elie and the crew at HPC will be finishing out the long block with Greg Good ported heads and more. I will update when I get results in!
03-15-2019, 09:10 AM
Supporting Vendor
---
Elie and the group at HPC in Houston finished up the project this week and started producing results last night on the dyno!!
Worlds largest LT, and I believe right now the worlds highest NA HP too!
---
Last edited by HP RESEARCH; 03-15-2019 at

09:12 AM

.
06-12-2019, 02:33 PM
Supporting Vendor
---
The guys at HPC are working on tuning and will be doing some intake manifold testing later this month to see if they can get the 480 to make a little more still.