FS: 1961 Custom Yellow Corvette Convertible in NY - $64,000
01-10-2019, 02:24 PM
Platinum Supporting Dealership
Member Since: Nov 2000
Location: Tampa FL
Posts: 1,217
Thanks: 0
NCM Sinkhole Donor
1961 Custom Yellow Corvette Convertible in NY - $64,000
---
The following Corvette is being offered for sale at
VetteFinders.com
Follow the links to contact the seller.
1961 Convertible Corvette for sale
10867S10917
350 355
700r4
16,364 Miles
Yellow with Black Interior
Description:
1961 Corvette frame off retro rod (Vietnam Veteran Tribute) restoration, POR-15 rustproof painted frame. 16,364 miles, color-2002 millennium yellow/black coves. Vin # 10867S10917. New windshield, 355HP crate engine, 700R4 rebuilt transmission, 3.73 rebuilt posi rear, B&M shifter, new aluminum radiator, aluminum water pump and pullies, new heater core, new belts and hoses, electric cooling fan, electronic distributor, polished aluminum valve covers and intake manifold, hooker headers and side pipes, Jim Meyers coil over front end front with disk brakes, power steering, I did it steering column, 1 wire polished aluminum alternator with built-in regulator, Ron Francis wiring harness, stainless fuel and brake lines, new fuel pump, new rear brakes, drums and wheel cylinders, new carpeting and door covers, power windows, new dashboard pad, new switches, Dakota Digital gauges, rebuilt clock by Roger, modern stereo mounted in trunk with remote control, power antenna, new black convertible top and rebuilt top frame, all new weather stripping, polished aluminum wheels and steel belted tires, new stainless trim and chrome, new parking lights and taillights, everything is either new or rebuilt. Documented with receipts and photos. This car has been stored in a heated garage.
Price: $64,000
Location: Fort Ann NY
Click here for photos (19) and to contact the seller.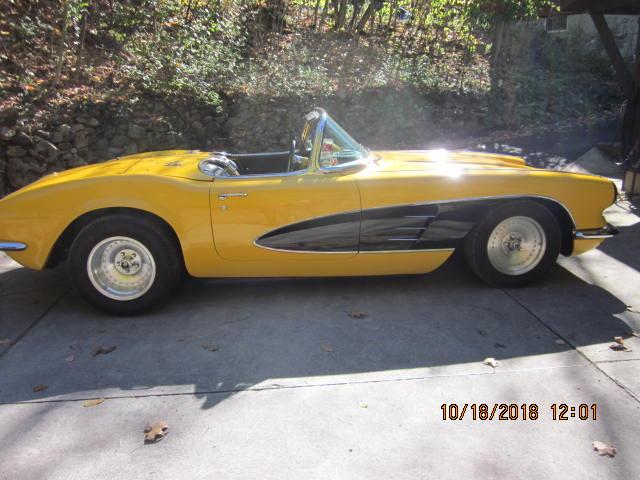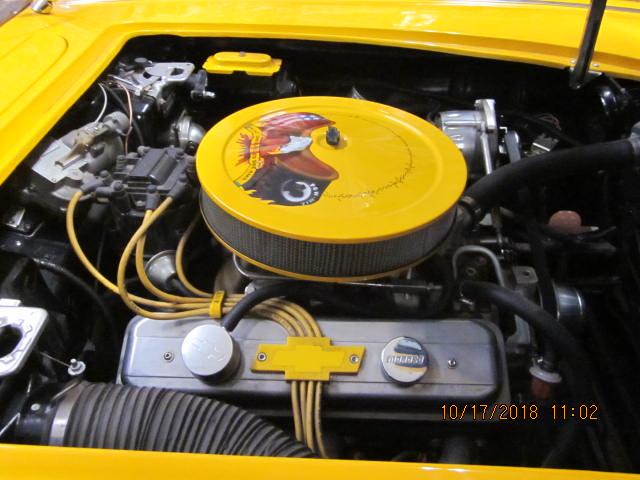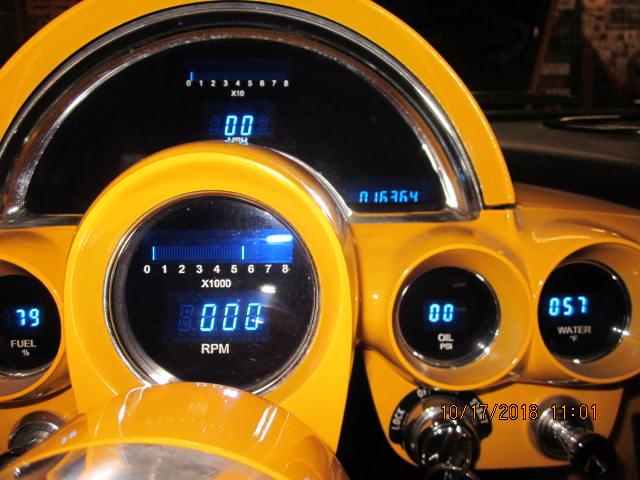 __________________
'66 Conv. 327/300 - Original 1 owner.
Help us continue to support the forum by visiting VetteFinders.com
www.VetteFinders.com
Your Internet destination for buying and selling Corvettes.
Read My Corvette Blog