FS: 1957 Black Corvette Convertible in VT - $59,500
03-14-2019, 09:37 AM
Platinum Supporting Dealership
Member Since: Nov 2000
Location: Tampa FL
Posts: 1,272
Thanks: 0
NCM Sinkhole Donor
1957 Black Corvette Convertible in VT - $59,500
---
The following Corvette is being offered for sale at
VetteFinders.com
Follow the links to contact the seller.
1957 Convertible Corvette for sale
E57S105403
327 cid 365hp
4 speed manual
22095 Miles
Black with Roman red Interior
Description:
This 57 corvette will not disappoint. Itís a cutie! Fresh 327 cid motor, new paint, new red interior and new convertible top.
Price: $59,500 Priced to sell
Location: Ryegate VT
Click here for photos (8) and to contact the seller.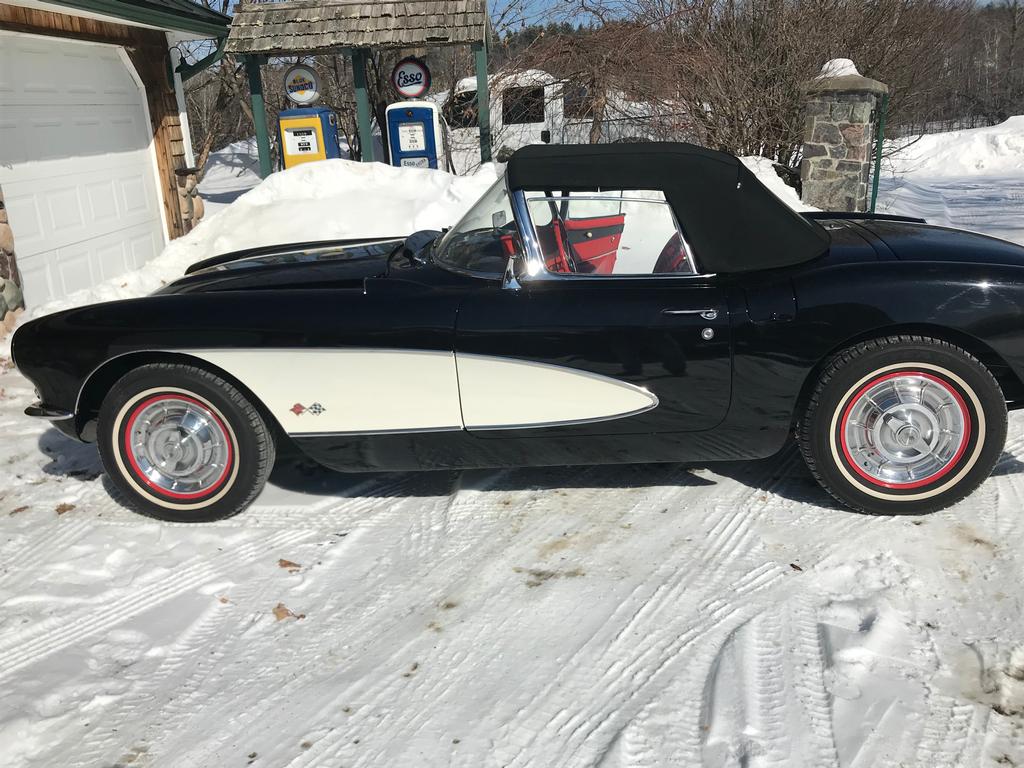 __________________
'66 Conv. 327/300 - Original 1 owner.
Help us continue to support the forum by visiting VetteFinders.com
www.VetteFinders.com
Your Internet destination for buying and selling Corvettes.
Read My Corvette Blog
03-15-2019, 03:26 AM
CF Senior Member
Member Since: Feb 2013
Location: San Francisco Bay Area Ca
Posts: 516
---
Is the engine "Numbers Matching?"...Mark
03-15-2019, 10:21 AM
CF Senior Member
Member Since: Feb 2013
Location: San Francisco Bay Area Ca
Posts: 516