This is a 1979 wiring diagram given to me by another member. I photoshoped it and I would like to share.
The schematic was originally drawn by hand, I tried to trace it as to not disturb the original traces, I fixed some mistakes I found but with respect to the drafter.
This diagram is not entirely correct the a/c circuit in my car is nothing like this but I've found the rest to be pretty much accurate.
if somebody has the correct a/c diagram please share
Enjoy
Joey
[IMG]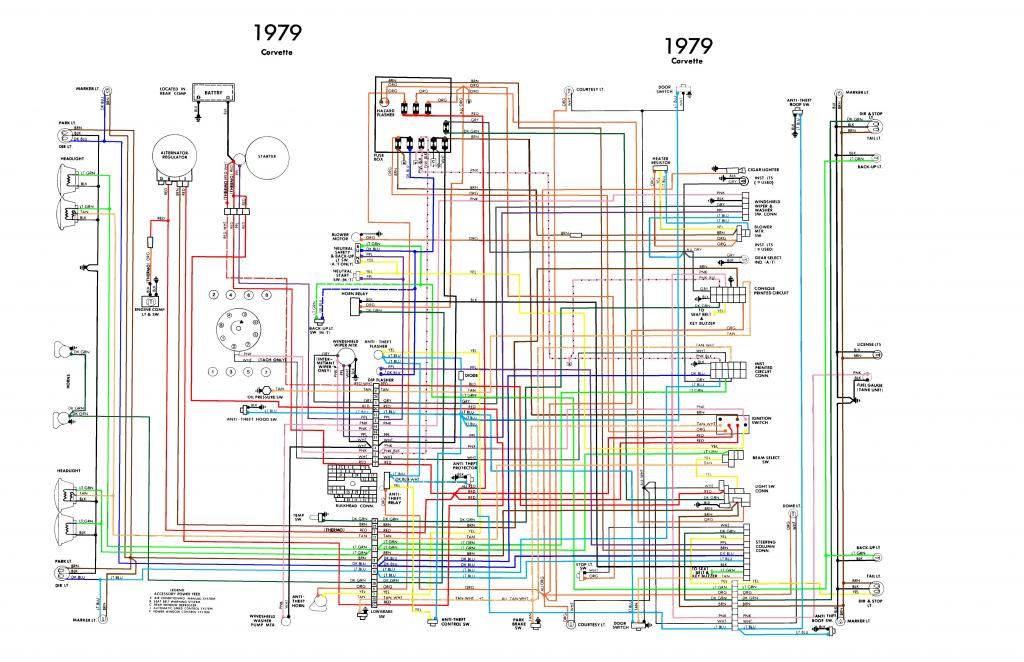 [/IMG]