Wilwood and TCE product/support for your Corvette!
06-15-2018, 03:43 PM
Supporting Vendor
Member Since: Jun 2008
Location: tempe Arizona
Posts: 1,980
---
Haven't had time to put up much of an update lately with multiple shop projects but we do have news to share!

DUST WIPE CALIPERS:
One of the ongoing questions about the use of Wilwood calipers for the street has always been the lack of dust boots. While most feel it's not really an issue it's clearly had others look elsewhere. Today there's an alternative: the Dust Wipe shod Wilwood caliper. The caliper now has an outer 'wiper seal' to stave off the common dragging of grit into the seal area at the time of pad change- the number one cause of caliper contamination. With the dust wipe in place you have greater protection against internal damages or ingestion of brake dust, water, grit, and anything else that seems to be in the way....
While they are not "BOOTS" (they do not extend with the piston), they do have a place in the daily driver application for sure. And not being boots they will be more tolerant of high heat demands on an occasional track day. They will now allow many of the calipers/kits meet Euro standards for secondary seals and boots. *Your regulations may vary.
These new seals are being installed in a vast number of calipers including the very popular Aero4/6 models as well as FNSL4/6- off of which are the most popular on the Corvette platform. At this time they will be an optional "upgrade" for a cost of roughly $100 per kit. They are not yet being supplied by default into your kits so you do need to contact me directly for any orders. They are not available in dedicated "race" applications such as the AER6-ST with Thermlock pistons. Think street market please.
INTERNAL CROSS OVERS:
Another change across the line is the implementation of internal cross over fluid bodies. Recent changes in body production including stress flowed forgings has produced an improved and stiffer body. That in turn has allowed the ugly old cross over tube and fittings to be removed on many calipers. This began some years ago with the Aerolite line and have now made their way into the FNSL line as well as the smaller DL line. The DL models have also sprouted larger body bolts now for greater body stiffness. Seems pretty much a win-win deal for the smaller class caliper.
Speaking of the FNSL6 caliper.....
today we have a new six pot model displacing 4.86" of piston area bringing the family to three: 3.46, 4.04, and 4.86". Why the change? Many applications today need a larger displacement and to do so required the use of the (larger bore) FNSL4 to get the proper area desired. And of course most consumers hear "four pot" and immediate feel it's inferior...."six pot" must be better, right? Well...not really but yeah I get it and marketing being what it is you now have an equally effective SIX pot to match up with the common four pot rear kits. Again; a winning combo!
While on the topic of Winning
TCE took to the races a few weeks ago and set fast Qualifying and Race times in the first race of the 2018 season. With a three car team we rely on Wilwood for all our braking needs. From calipers and pads, to masters and fluids...even wide five hubs on the 4 car. TCE not only sells Wilwood, we rent it (two car rentals) and win on it. What's stopping you??
Come along for the ride:
RACE DAY RUN II
WHAT CAN TCE BUILD FOR YOU?
__________________
TCE
Your one stop...for Wilwood Brakes!
480.967.7901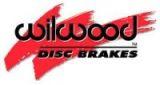 * CUSTOM * Corvette * Lightning * Impala SS * Focus ST * Marauder * 350/370Z * MINI * Challenger * Crown Vic * Super Duty * Flex/SHO * Mustang * WRX * ...and more!
---
Last edited by Todd TCE; 06-15-2018 at

03:56 PM

.
10-23-2018, 05:48 PM
Supporting Vendor
Member Since: Jun 2008
Location: tempe Arizona
Posts: 1,980
---
Been quite a while since I passed through and shook things up a bit. Some UPDATES.
As Arizona's largest Dealer and one of the Nation's most experienced, TCE brings 25yrs of Wilwood knowledge and commitment to excellence to the table. As I've said before: I don't just sell it....I design and build it, I race it and I support it after the sale.
The shop business has exploded over the past ten years taking on a more "custom" nature. We remain Wilwood's first choice for referral work and come highly recommended by Jeggs, Speedway and Summit Racing. When they say no we don't have call TCE that means a lot. Not every request is a home run but many have led to repeated sales of mid 60s Caddys, Fiats, Older Buicks, a MB190 and even our own Mustang IRS rear kit with parking brake. If you can dream it we can probably build it.
Let's talk parts: TCE has a wall full of component parts to service your Wilwood calipers. Be them a year old or ten or more we can probably still get, or have, the parts needed to do you year end freshening. Pistons, Seal Kit, Pins, Clips, Bridge Bolt and Hat Bolt Kits, Bleeders, Fittings....and plenty of pad options with over 300 boxes in stock from two pot Dynalites to Six pot TX6 truck calipers, and of course all the popular Corvette parts: FNSL and Aero/W series calipers.
Check the
SERVICE PARTS PAGE
for your needs.
Bumped into a few Nebraska owners last weekend while visiting my Father In-law and took in some AX action out at Lincoln Airpark. Nice bunch of people.
From the Racing front Team TCE has completed the short but full season of CHCA hill climbs winning all four of our class races and setting a new record on the new Rangely course in NW Colorado. Along the way we managed a couple of top five overall finishes of 60-80 competitors beating more than a few 'big motor' cars. While all that was good we threw a rod at the last race making for terminal damage as well. *Despite that our first run held for the quick time, win and record!
Teen Driving Programs: being busy this year I managed but one event with Ford Driving Skills For Life. Folks: if you have a teen or a grandson/daughter please consider giving them the gift of driving. While the Ford program is FREE, consider any of them to be a good investment for your budding driver. Most require some 'wheel time' as the kids are put through more advanced exercises; skid control and accident avoidance. All good stuff so please; spread the word.
Continued PM, open discussion and private email or phone calls from all of you are greatly appreciated. Any questions please ask, that's what I'm here for.
__________________
TCE
Your one stop...for Wilwood Brakes!
480.967.7901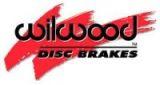 * CUSTOM * Corvette * Lightning * Impala SS * Focus ST * Marauder * 350/370Z * MINI * Challenger * Crown Vic * Super Duty * Flex/SHO * Mustang * WRX * ...and more!