14 inch rotor upgrade
02-05-2019, 10:47 PM
CF Member
Member Since: Aug 2018
Posts: 82
Thanks: 0
14 inch rotor upgrade
---
Looking to upgrade to 14" front rotors and calipers. Looking for a comprehensive tutorial on what's needed. I don't want to tear it apart and find out i forgot something.
THANKS
02-06-2019, 05:35 PM
---
For rotors that big, you will also need a different brake bias spring to make sure the rear brakes won't lock up during medium to hard braking. You will need to find and install custom brake caliper brackets for the front. When you decide on the rotors, make sure calipers will fit if the rotor thickness is more than stock. There should be bolt-on kits available that will take a lot of the worry in finding individual pieces. Look at Wilwood, Baer, or others to see what's available.

Also consider upgrading to the C4 J55 brake package. J55 uses 13" rotors and will improve braking performance. Using a C5 front brake upgrade will work too. You will need a custom caliper bracket adapter but you can use stock C5 rotors (13" diameter just like the C4 J55 brakes) and stock calipers. Your 18" wheels should easily clear either of these brakes. Get some new stainless brake lines too. It would be a good idea to talk to vendors to make sure the length of their lines will be long enough for big diameter rotors and where the calipers will sit.
02-08-2019, 12:18 PM
Supporting Vendor
Member Since: Jun 2008
Location: tempe Arizona
Posts: 1,989
---
Wilwood offers a nice package of for 14" fronts on a C4 and are simple, straight bolt on assemblies. Ideally such a build should fit a 13" rear kit as well to maintain proper brake balance. However in fairness; doing the front only is far safer than doing the rear only....Of course 18" wheels will be necessary.
Combined kits can be had from a tad north of $2800 with single axle kits being a bit more than half of that. Standard kits are red or black and come slotted. Optional drilled and slotted rotors and custom colors can be had.
There are two types of rear kits; the common drum-in-disc set up and the newer twin-caliper format depending upon the year of your car.
All the info can be found on the C4 page on the TCE webpage.
**note that Wilwood links are down again today due to tech issues there.
.
__________________
TCE
Your one stop...for Wilwood Brakes!
480.967.7901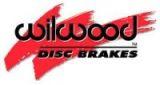 * CUSTOM * Corvette * Lightning * Impala SS * Focus ST * Marauder * 350/370Z * MINI * Challenger * Crown Vic * Super Duty * Flex/SHO * Mustang * WRX * ...and more!
---
Last edited by Todd TCE; 02-08-2019 at

12:27 PM

.