Car Cover & Pollen?
05-15-2019, 08:03 PM
---
05-15-2019, 08:47 PM
CF Senior Member
---
I use Simple Green instead of laundry detergent.
05-16-2019, 09:46 AM
CF Senior Member
Member Since: Sep 2002
Location: Bonita Springs, FL
Posts: 18,106
---
This is what I've been using for the past 14 years.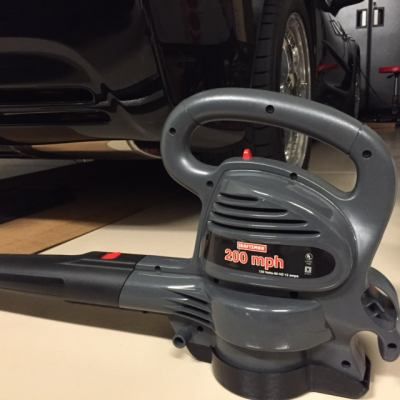 I've used it to blow the pollen off of my paint instead of washing the car. When I wash my cars I use it to blow the water off and out of the hard to get areas to limit the use of cotton and MF towels against the paint. It blows my 3 piece polished non-cleared HRE rims completely dry in seconds, the bolt heads and all, never have to touch them and no water spots. Blows the taillights, emblems, door handles, mirrors and 95% of the body panels dry in minutes. Wipe off the remaining water with an absorber and never leaves water spots on my black paint. The latest Craftsman electric plug in leaf blower is rated at 240mph. It will definitely blow the pollen off the cover. It may blow the cover off your car if you direct the air under the cover.