Xpel Ultimate saved me
06-16-2016, 11:22 AM
CF Senior Member
Member Since: May 2004
Location: West Barnstable MA
Posts: 2,081
Xpel Ultimate saved me
---
Was on a cruise with the local Corvette Club and someone decided to change lanes next to my 2016 Coupe.
His door hit my fender.
The result was that the Xpel took the hit and there was no body damage.
MacMulkin had the original installer remove the old Xpel and reinstall on the fender.
Could have been much worse if Xpel was not installed.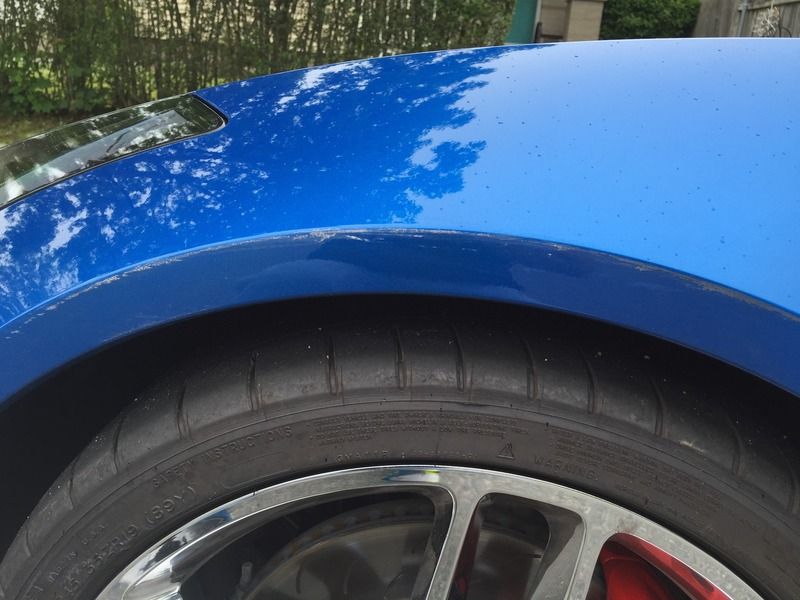 The Following 2 Users Say Thank You to Classic-Chevy-Guy For This Useful Post:
06-16-2016, 12:29 PM
CF Senior Member
Member Since: Nov 2013
Location: Little Rock AR
Posts: 363
---
That sucks. Is the picture before or after the new Xpel install?
06-16-2016, 12:48 PM
CF Senior Member
Member Since: May 2004
Location: West Barnstable MA
Posts: 2,081
06-16-2016, 01:58 PM
CF Senior Member
Member Since: May 2016
Location: MN
Posts: 1,699
---
We all need blind spot monitors! Or mirror lessons. [just kidding--just kidding!!]


Nice save! Mine is in the shop having application today. [on a lesser note, I had a similar save when the garage door hit the front of our truck's hood--nasty scuff on the film, no paint damager!]
06-16-2016, 06:52 PM
CF Senior Member
Member Since: Nov 2013
Location: Little Rock AR
Posts: 363