FS: 2008 BMW M5 w/SMG and super low miles.
01-12-2010, 08:15 PM
CF Senior Member
FS: 2006 BMW M5 w/SMG and super low miles.
---
Well, it looks like it's time for something new. My wife wants some kind of hybrid or mid-sized SUV and if she's going to have a kid hauler, I can look at something with two seats and a 7 liter V8. :hb
The vehicle in question is my Silverstone with black interior 2006 BMW M5. The original MSRP, and I have the window sticker, shows nearly $91000 dollars and I am the second owner. (The original owner bought the car at Brayman BMW in WPB)
It has a squeaky clean Carfax that will be available for inspection should you come to look at the car.
The mileage is currently right around 29300 with the warranty coverage in effect until May of 2010. (Or 48000 miles, I believe.) If you're like me and math challenged, the car has averaged roughly 7300 miles per model year since new.
Its' completely up to date on all services and aside from a few trim pieces I've had replaced under warranty, the car has been completely trouble free.
I'm looking to get $49,500 for the car and I'll deliver it anywhere in Florida at my asking price. If you look around, you'll be hard pressed to find a similar quality car with such low miles anywhere within 500 miles. (I'm seeing them at dealers in the mid 50's with the same or more miles.)
Seriously guys, I can list each and everything the car has or does, but it'd take me an hour. Here's a link to the specs for the car. It really is every thing they say it is.
500 HP can't be wrong. :drive:
http://www.bmwusa.com/Standard/Conte...ndOptions.aspx
Here are the Highlights of equipment:
Sequential Manual Gearbox (SMG) transmission,
Extended Merino Leather (dash, doors, center console, etc...)
Navigation
Bluetooth capability
Aux port for iPod connectivity
19 way power-adjustable BMW M sport front seats. (This includes adjustable seatback side bolsters, headrests, 4-way lumbar and 2-way thigh support, and 2-setting memory system for both front seats. These are some of the best seats I've ever sat in.)
Park Distance Control with front and rear sensors
Aluminum interior trim
Logic7 Surround Sound.
Heads up display. (this shows both the RPM as well as the nav, depending on the settings)
Comfort Access keyless entry (Just leave the key in your pocket and you can open the doors, get in, and drive the car.)
Pics: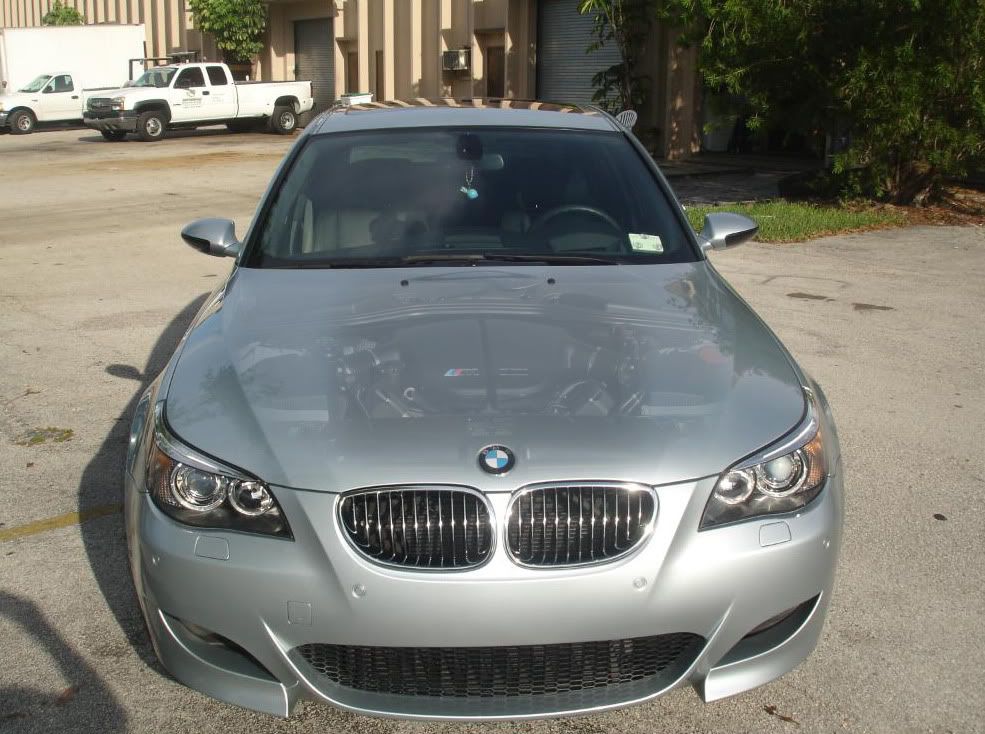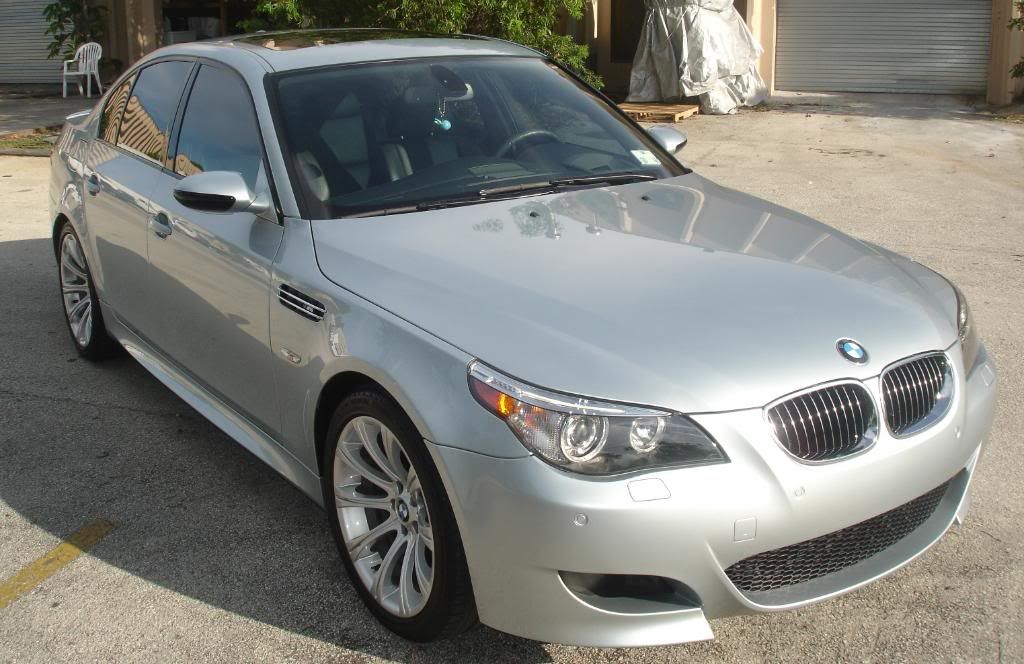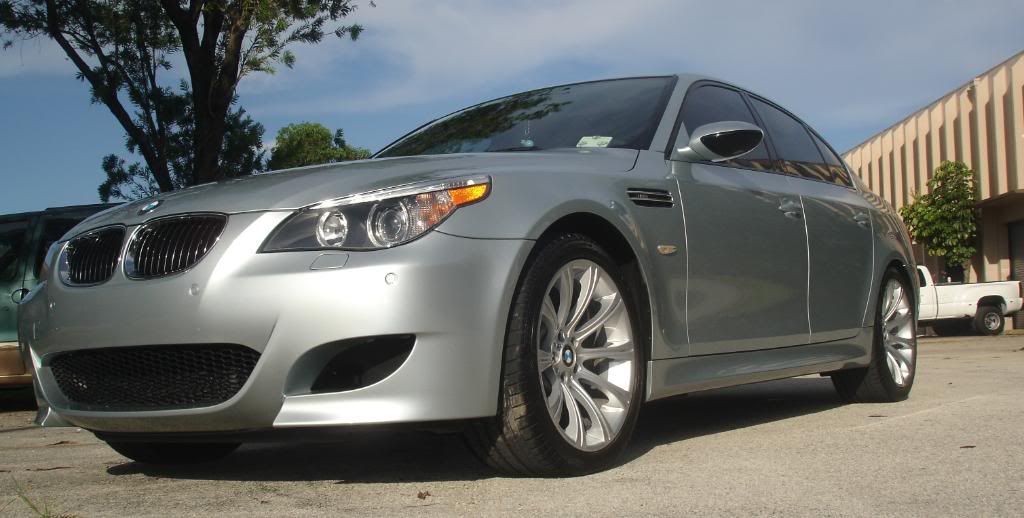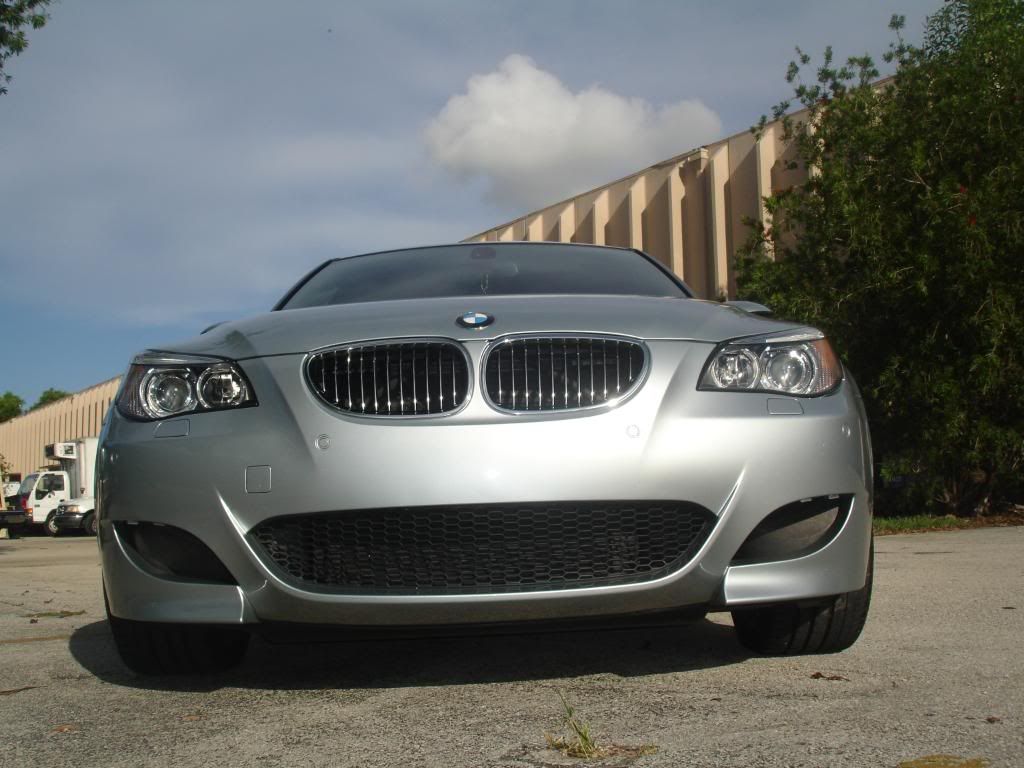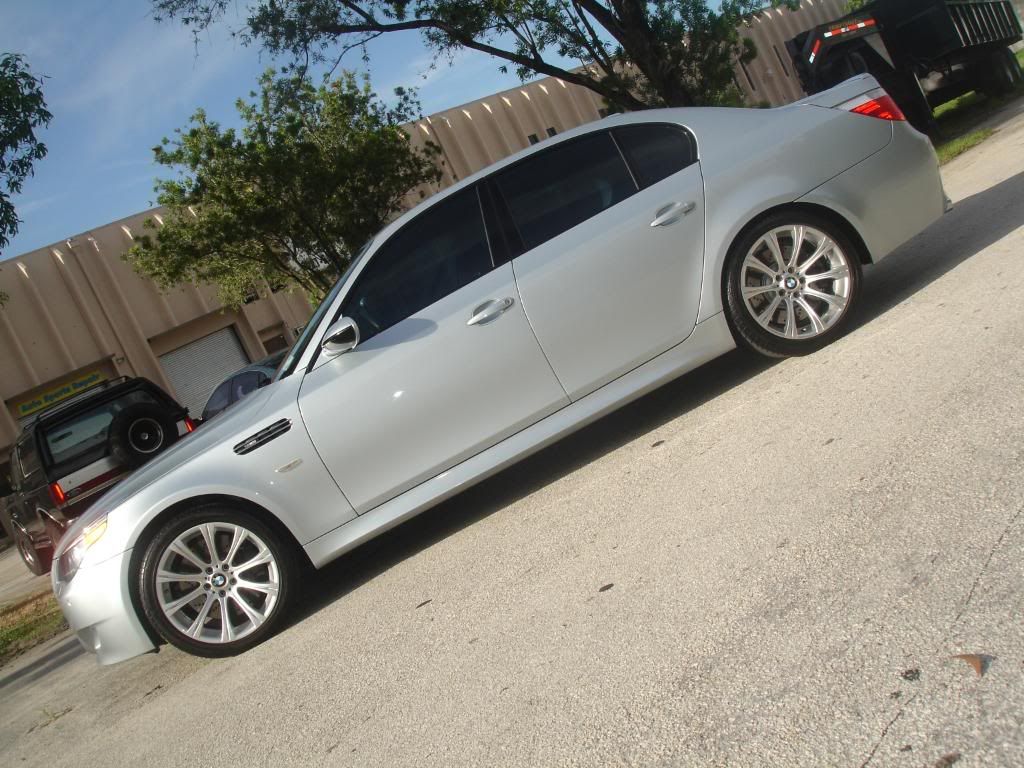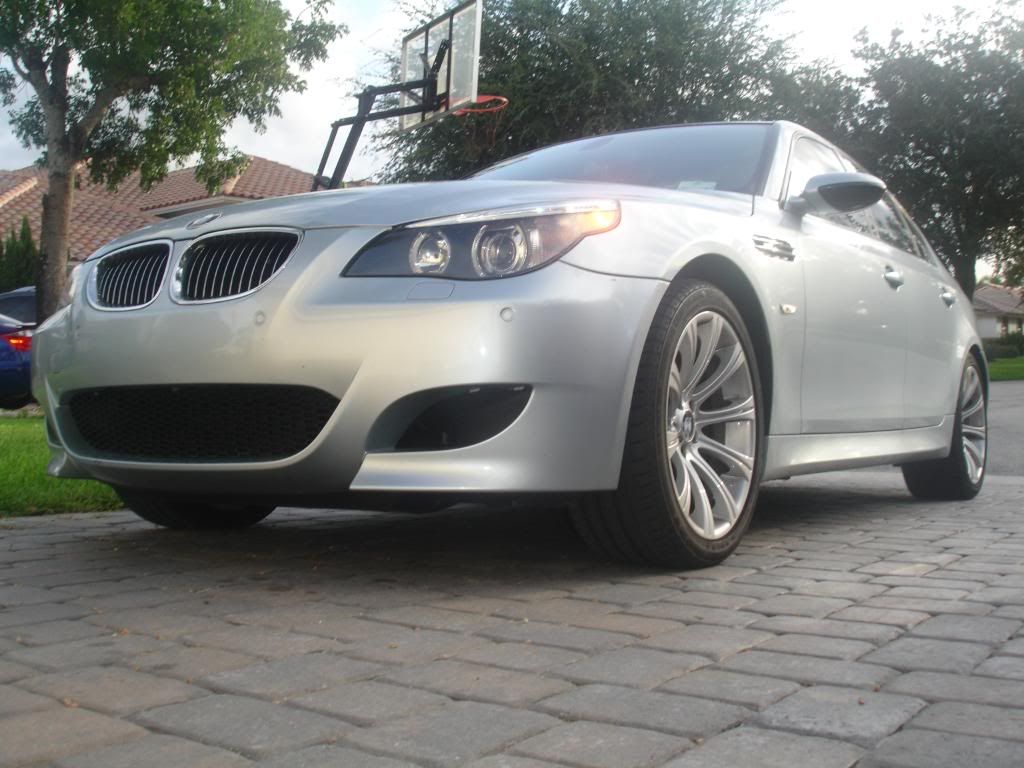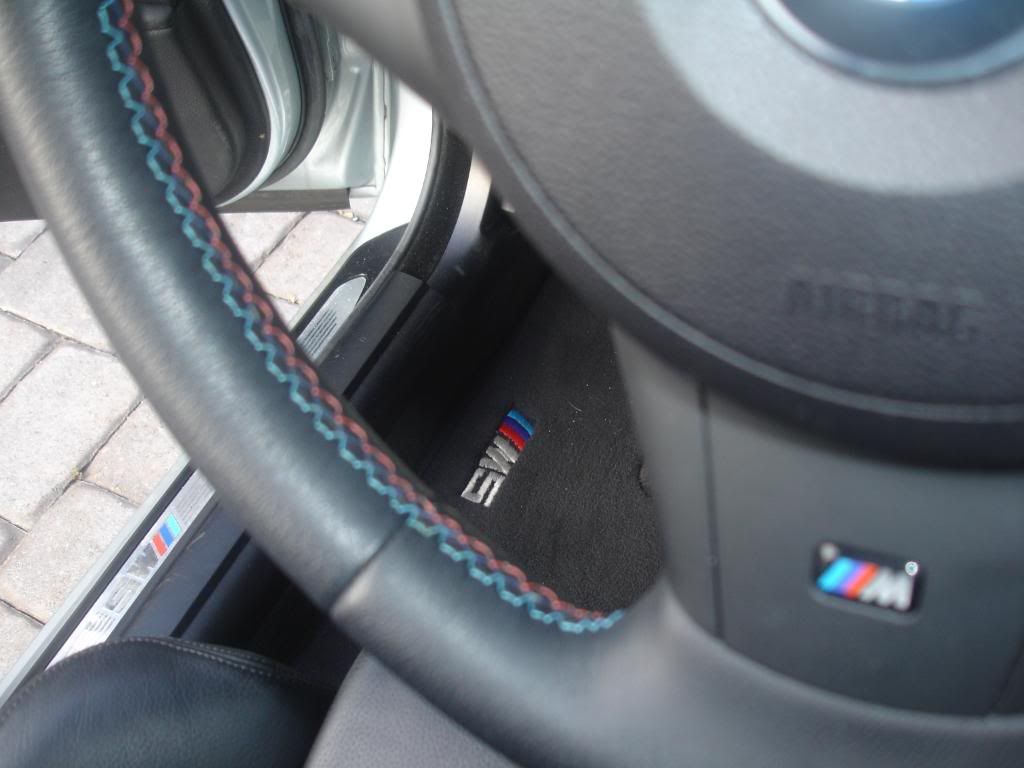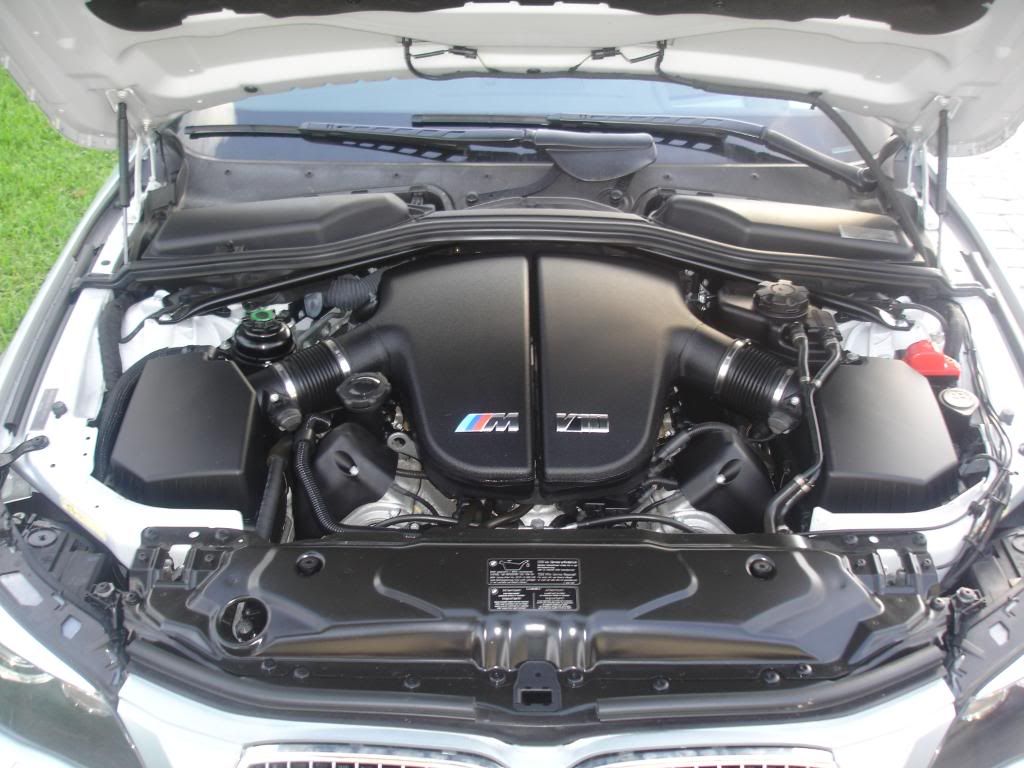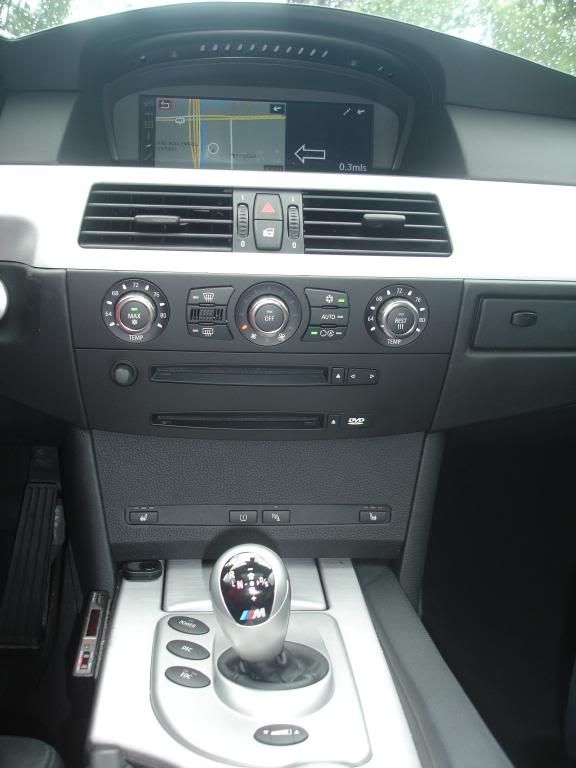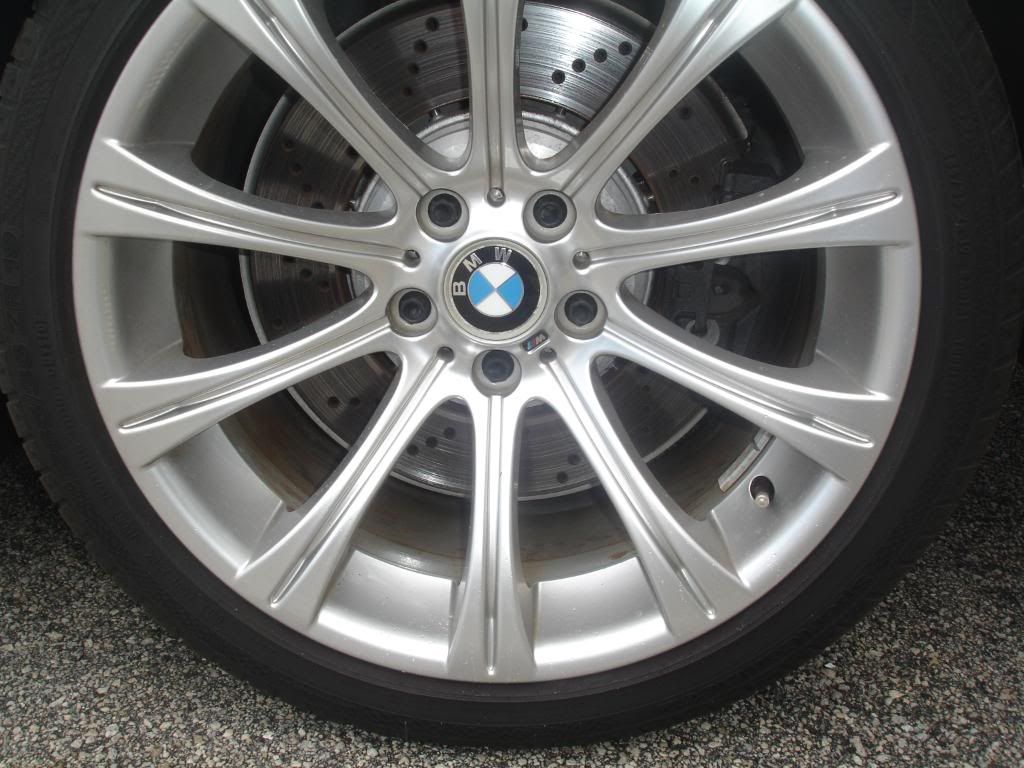 ---
Last edited by Big Top Gt; 01-12-2010 at

08:27 PM

. Reason: Accidentally listed as 08, but it's actually an 06.
01-14-2010, 07:51 PM
CF Senior Member
Member Since: Sep 2001
Location: Currituck NC
Posts: 2,274