WTT/WTS 2004 Ford F250 powerstroke, great toy hauler
03-10-2010, 01:32 PM
CF Senior Member
Member Since: May 2008
Location: Corinth Texas
Posts: 451
Thanks: 0
Thanked 0 Times in 0 Posts
WTT/WTS 2004 Ford F250 powerstroke, great toy hauler
---
Really nice and custom 2004 Ford powerstroke, can not find a nicer more reliable truck.
-2006 front clip conversion
-custom dual bucket back seat, can send a pic to whoever wants one. So a total of 4 bucket seats. Very cool
-full audio system with the best of the best. ADS component front speakers, Alpine rear speakers, DD 12" sub in custom ported box/also doubles as rear center console, dual Diamond D6 series amps 1 on sub and 1 on mids/highs. Dedicated power and ground for each amp, and fuse breaker for each under hood.
-Autopage full alarm system with remote start and pager.
-Alpine radio with Ipod connection
-fully loaded with gray leather interior, heated/power seats and all that.
-tow package with hitch
-SCT tuner with custom tunes. Towing, economy and performance
-built trans with suncoast converter
-Elite diesel stage 1 injectors
-ARP head studs with new gaskets
-EGR delete
-MBRP exhaust 3.5" down pipe to 5" strait pipe with 7" tip. Also have full 5" muffler if someone wants it with the truck.
-24" chrome wheels. Semi new tires all around with lots of tread left. Also have stock spare wheel and tire.
-DJM lowering kit. "dream beams" up front with shackles and hangers in the rear.
-tint
Truck will tow whatever you hook to it without a second thought or issue, runs great on a regular basis and runs really well with or without a trailer. Can really surprise some Corvettes with this thing guys
It makes around 500hp and 1000ft/lbs of torque as it sits, which can be easily changed with the custom turning im throwing into this package deal! Truck is sitting around 86,000 miles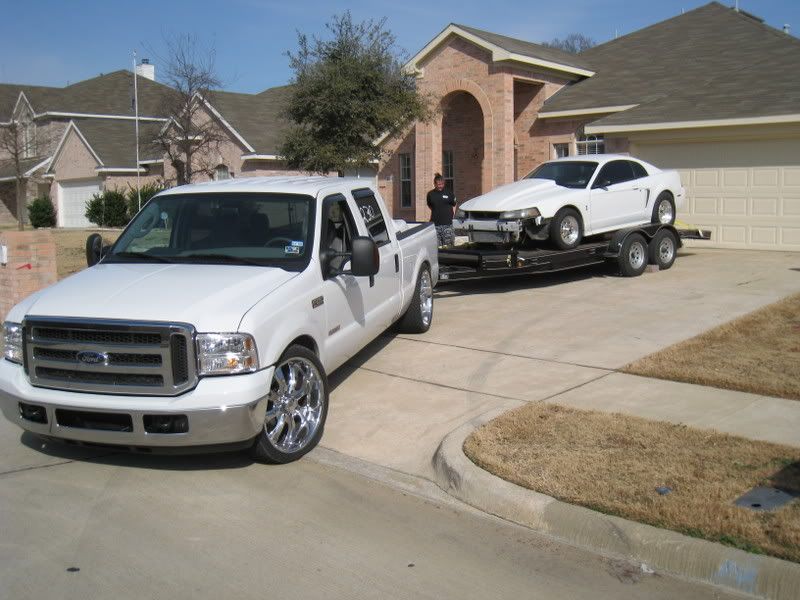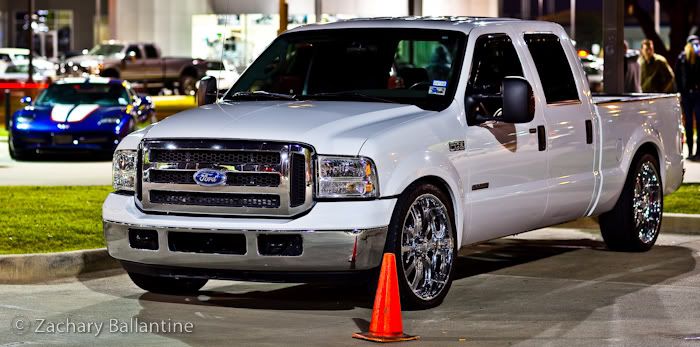 Asking 27k obo. Will entertain trades.[/QUOTE]
open to a strait trade for the right car, or other cars + cash.
03-10-2010, 04:14 PM
CF Senior Member
Member Since: May 2008
Location: Corinth Texas
Posts: 451
Thanks: 0
Thanked 0 Times in 0 Posts
---
Thanks bud
sounds like a really nice truck