I'm finally done with my '69 Vette - pics
01-19-2016, 11:04 PM
CF Senior Member
Member Since: Dec 2006
Location: Morgan City Louisiana
Posts: 1,567
---
Hi everyone, I just updated my original post on this thread to show some of the latest revisions which includes installing a Ramjet ZL1 motor, serial number 185 of 200 motors produced.
The car is also now for sale. See details below!
Any questions contact me via PM
Thank you!
Jerry
Originally Posted by
69 Vette
I wanted to come back and update this thread showing the latest modifications to the car which include the Ramjet ZL1 motor and Silver Sport 5 speed trans conversion and to also list it for sale. This Ramjet is serial number 185 of 200 engines produced. The car rarely gets driven and it's a shame to have it sit here unused.
Selling price is $58,900
Serious inquiries only please. PM me for more info.
Thank you!
Jerry Gaddis
all details and pictures below
Off the top of my head.... and I'm sure I'm forgetting a lot, here are some of the things I've done to the car
Gm Performance Ramjet ZL1 all aluminum big block fuel injected crate motor. This engine is serial number 185 out of 200 motors produced.
Silver Sport Transmissions 5 speed conversion with Silver Sport hydraulic clutch system (install done at Silver Sports Facility in Tennessee)
Ecklers L88 hood
Custom built Rock Valley stainless steel fuel tank with internal electric fuel pump.
Corvette Instruments electronic tach conversion
All new wire harnesses from Lectic Limited
Refurbished tilt/tele steering column from Tracy Performance
DeWitts radiator with dual Spal fans
Vintage air AC system
Vintage air serpentine belt system
"Rack Attack" rack n pinion steering
Hydraboost brake system
New leather interior (corvette america)
All new interior (corvette america)
Refurbished seat belts (Ssnakeoil products)
Polished Torq-Thrust II wheels(18" rear 17" front)
Back spacing on rear wheels is 5.5"/back spacing on front wheels is 4"
Front tires are Nitto 555 P245/45/17
Rear tires are Nitto 555 P275/40/R18
offset rear swing arms/bearing assembly's (Van Steel)
Stock diff rebuilt with 3.55 gearing built by Van Steel
Slotted brake rotors/new calipers/pads
Fort Wayne Heavy duty 3" half shafts with half shaft safety loops
Dual mount rear spring system
Smart strut system
New paint job
Factory side pipe covers / stainless steel side pipe mufflers with ceramic coated big block short tube headers
The car drives like a dream and turns heads everywhere
My car was an original 350/300 numbers matching car. I have carefully preserved the original engine, transmission and all other parts I removed from the car. I was lucky enough to have a lot of the original documentation that came with the car such as the original order form, dealer binder with owners manual, build sheet and assorted tags, etc. I even have the original owners finance papers. Their note was only $111 per month
They traded in a '64 convertible on this '69 so they were true Corvette fanatics
First fire up of the new Ramjet ZL1 engine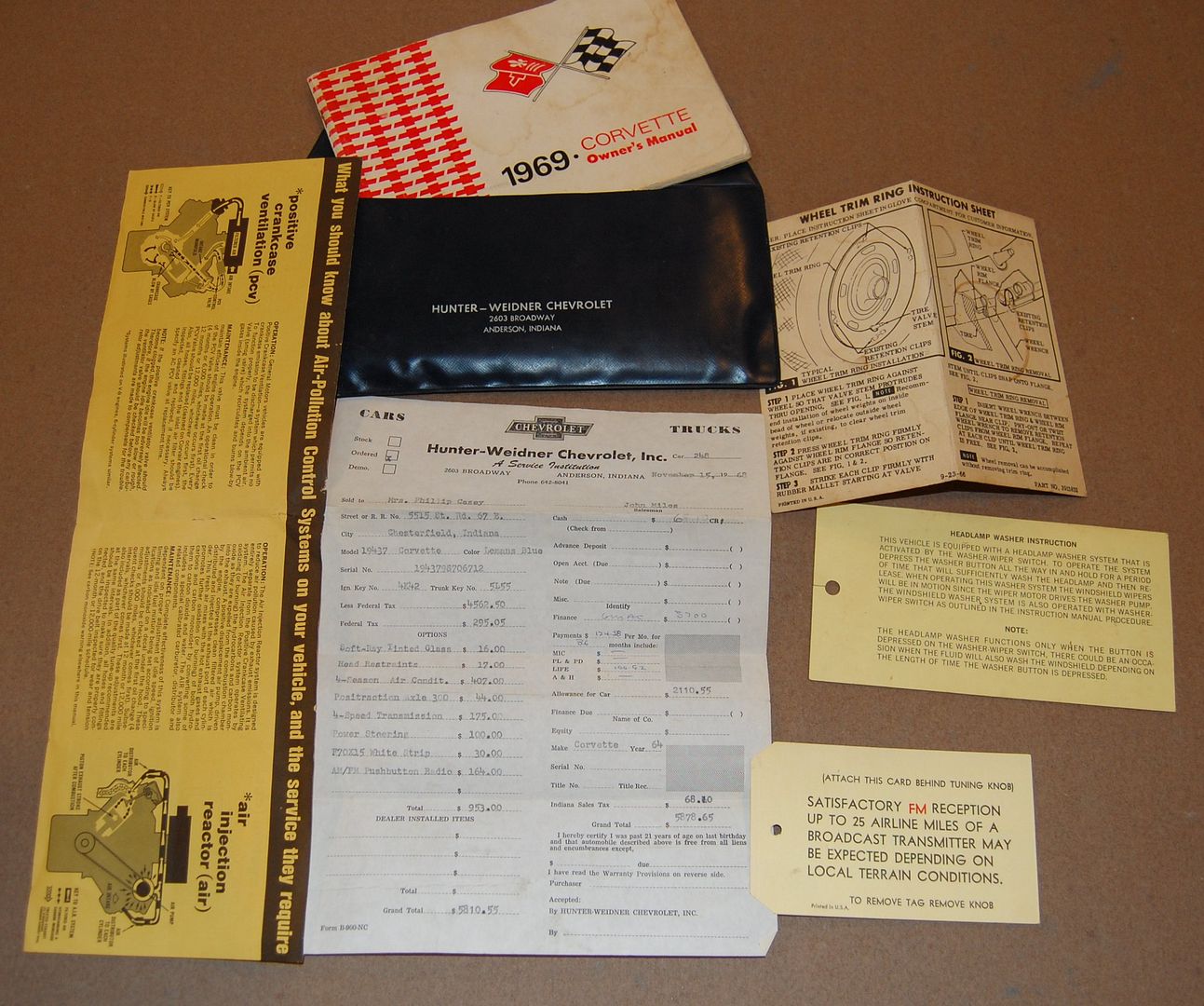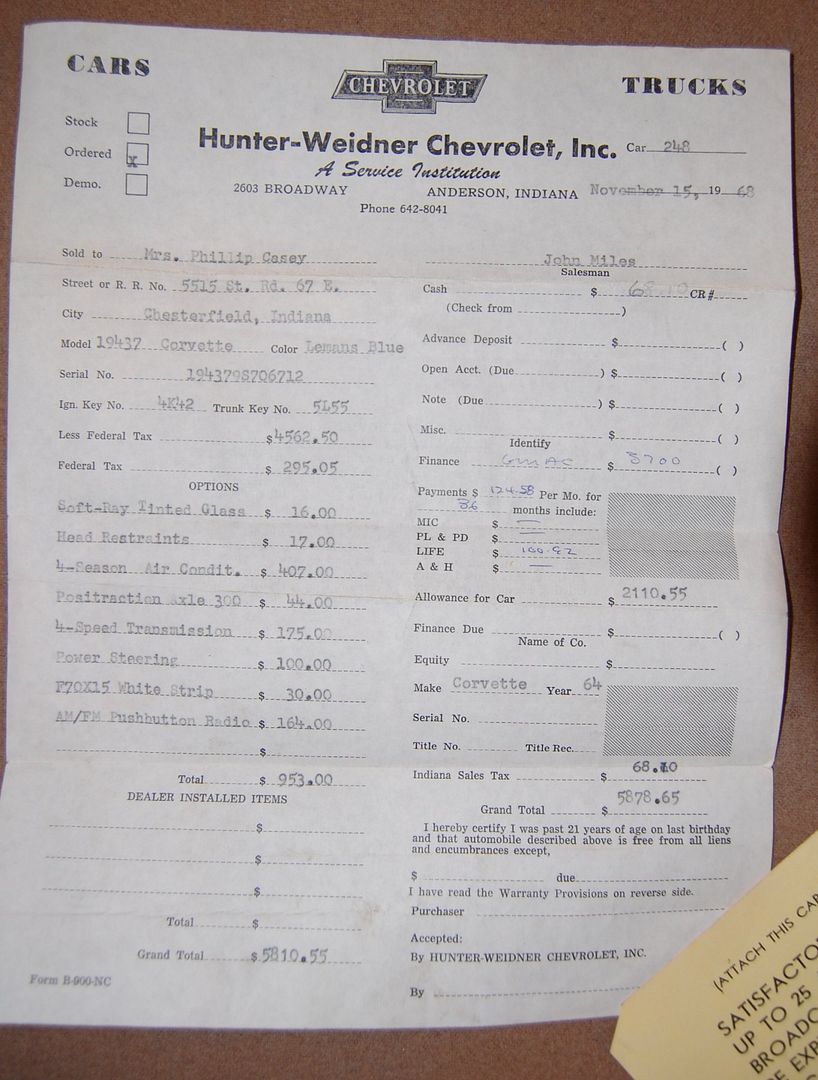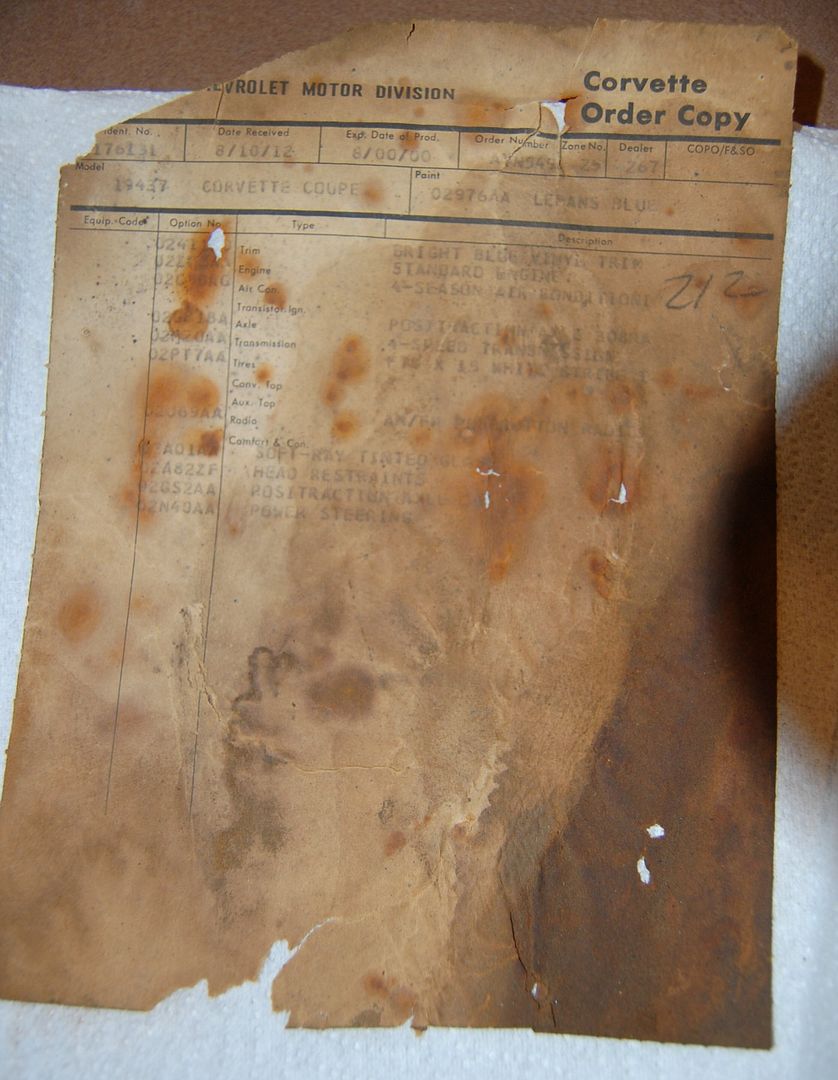 Enjoy the pics of the finished product
---
Last edited by 69 Vette; 01-20-2016 at

01:10 PM

.
01-20-2016, 12:22 PM
CF Senior Member
Member Since: Oct 2008
Location: Los Angeles CA
Posts: 4,022
---
great! so is the Lambo....
01-20-2016, 05:50 PM
CF Senior Member
Member Since: Dec 2006
Location: Morgan City Louisiana
Posts: 1,567
01-20-2016, 05:51 PM
CF Senior Member
Member Since: Dec 2006
Location: Morgan City Louisiana
Posts: 1,567