Open lid filter mod LT4
11-29-2011, 12:28 AM
CF Senior Member
Open lid filter mod LT4
---
Looking at Mid America open lid mod for the lt4 without the K&N filter for $39. How does the open lid respond to rain showers or car washes? Seems the open element if front of the car may pose problems, especially going with stock paper elements. If it is non-issue I would give it a try.
11-29-2011, 12:51 AM
CF Senior Member
Member Since: Dec 1999
Location: Redmond WA
Posts: 2,808
Thanks: 0
Thanked 0 Times in 0 Posts
---
Even with an open air filter lid, the air filter is shielded from the outside by the radiator shroud so water won't be an issue. Some of the cold air induction systems do potentially expose it to water ingestion, but that's a different setup from what you're talking about.
11-29-2011, 01:54 AM
CF Senior Member
---
11-29-2011, 06:56 AM
CF Senior Member
Member Since: Oct 2005
Location: Angier nc
Posts: 1,846
---
I believe you may see any gain from it while at speed.Don't know that the extra area will help as much sitting still(dyno).At speed there is a lot of air moving across the area.
11-29-2011, 09:36 AM
CF Senior Member
---
That was pointed out with comments afterwards; that the test was done in a static environment. Driving fast in real world conditions, the other cold intake might show more improvement gains over stock. What the test did show was that the stock set up is already very good (the large intake/air cleaner was very efficient) and for the average driver spending extra here is not necessary. The Claw does look cool.
Pretty much the same for the exhaust as the stock lt4 setup is pretty free flowing with little gain using aftermarket exhaust cat backs. Even the LT4 cast exhaust manifold is pretty well engineered. The stock setup on the LT4 has a built in X pipe. However Going to a 3 inch aftermarket exhaust does see more modest gain. The aftermarket cat backs do present a better sound. Apparently Chevy went with the muted route since that is what they thought the average consumer wanted back in 90's. The C5 z06 with the titanium exhaust shows what Chevy could have done if they wanted to.
11-29-2011, 11:24 AM
CF Senior Member
Member Since: Oct 2005
Location: Angier nc
Posts: 1,846
---
The stock lt4 exhaust does not have an x-pipe.It has an h-pipe with a resonator which is the most restrictive part in the system IMO.

I would replace the resonator with an x-pipe and call it good.
11-29-2011, 08:24 PM
CF Senior Member
---
Um...unless the LT4 resonator is different than one on a LT1, it is NOT restrictive at all. The tubes are straight thru. They do narrow down just a bit at the ends however, but straight thru otherwise.

I have an open air lid, no issues even in rain. I cannot say I noticed any difference but it has got to be a bit better than the stock unit on my 93.
12-01-2011, 12:29 PM
CF Senior Member
Member Since: Aug 2004
Location: Metairie Louisiana
Posts: 5,139
Thanks: 0
---
Save some money and cut the lid yourself. It's not really worth any horsepower but it beats giving money away to one of the catalogs. My old setup...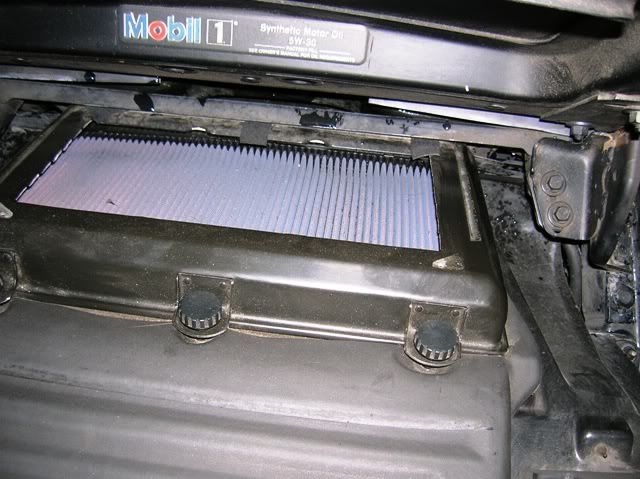 For water to be ingested in the ram air setups the intake would have to be under water. So you would potentially ruin your carpet and have to title your vette as a flood vehicle as well. My current setup which is no longer being sold...
This is the inside of a 95 resonator from another member...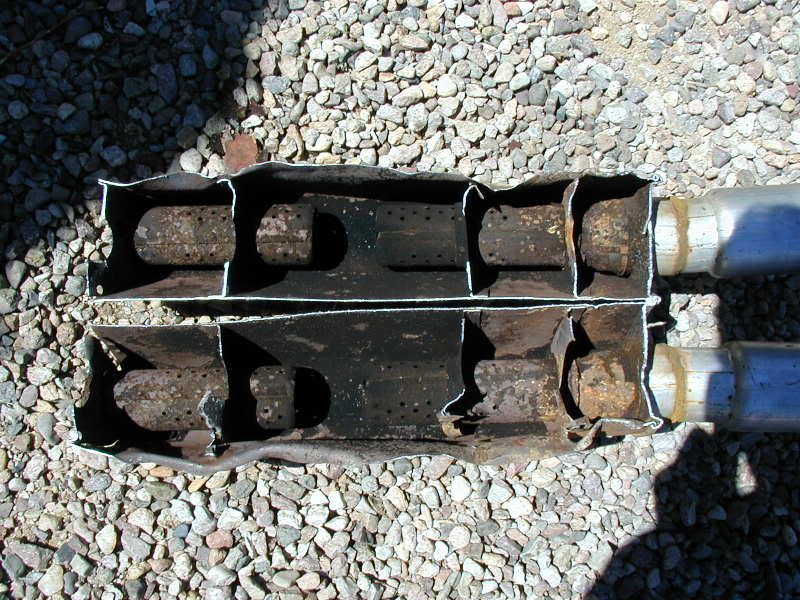 I did an X-Pipe and muffler eliminators before the other exhaust mods and was very happy with the sound. You also drop a good bit of weight and clean up the look in the back...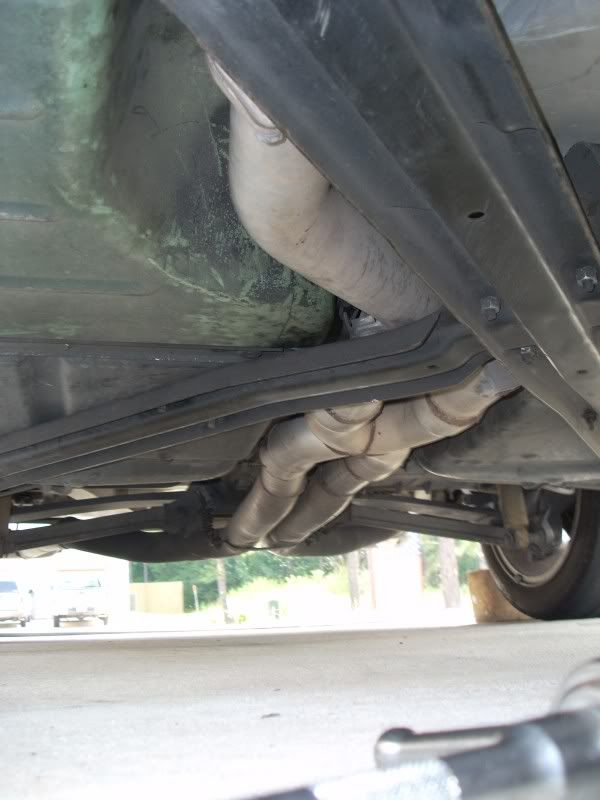 ---
Last edited by rickneworleansla; 12-01-2011 at

12:32 PM

.
12-01-2011, 02:16 PM
CF Senior Member
---
Rick, very helpful pics. I was looking to modify exhaust with the usual options: replace resonator with x pipe and leave stock muffler, leave resonator and replace muffler with flowmaster, do a complete cat back, or use x pipe/stock resonator with muffler eliminator.

would be nice to hear each options, but not practical. did hear muffler eliminator on a pick up truck, it was loud. was thinking about your set up with chambered tips. not looking for nascar loud, just a sizable upgrade from stock.