Engine dress-up help
11-29-2008, 07:02 PM
CF Senior Member
Member Since: Sep 2006
Location: Westminster Maryland
Posts: 30,366
Thanks: 0
---
Hi V5869,
You're absolutely right about the search and the $$$.
What I should have added is that stock is relatively cheap IF you have a VERY complete car in fairly good condition.
I guess what I type is not always what my mind is thinking.
Regards,
Alan
11-29-2008, 08:07 PM
Moderator
Member Since: Jul 2000
Location: About 1100 miles from where I call home. Blue lives matter.
Posts: 37,940
---
Ha, don't feel like the Lone Ranger... I rarely trust what I type the first time around.
11-29-2008, 09:01 PM
CF Senior Member
Member Since: Oct 2005
Location: Mechanicsville VA
Posts: 5,555
---
Miles, I did mine without taking the engine out. It looked very haphazard before, which yours does to me as well. Please dont take that wrong, it's just constuctive criticizm. I bascially took everything off the engine and painted it, then covered the engine and did the compartment. Lots of aluminum foil was wrapped around lines a wires, and lots of taping and covering of the larger pieces.
12-14-2008, 08:33 PM
CF Senior Member
Member Since: Jan 2007
Location: Omaha NE
Posts: 2,444
Thanks: 0
Thanked 0 Times in 0 Posts
---
I hid the lines for the headlight doors under the brake booster. Took out the washer bottle & all lines. Filled & smoothed the firewall. I wanted to keep the stock look but also add some bling......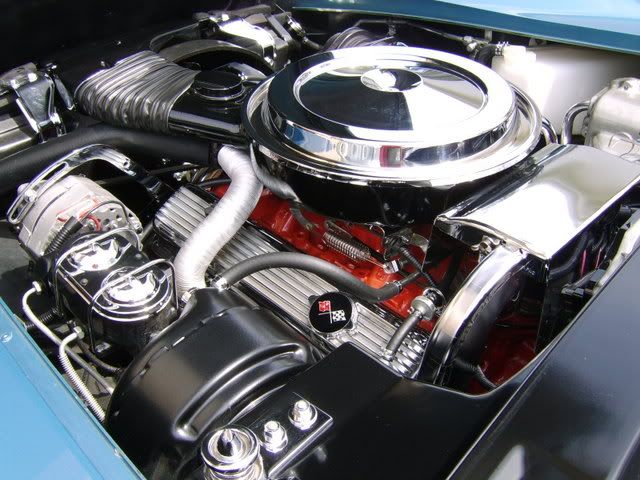 12-14-2008, 09:24 PM
CF Senior Member
Member Since: Dec 2007
Location: Thomastown Mississippi
Posts: 445
Thanks: 0
Thanked 0 Times in 0 Posts
---
If you take your time, you can paint and clean up the engine bay without removing the motor. For painting, those small wooden handle foam brushes at wal mart work great. Just spray the brush from a spray can and paint those hard to reach areas. I cleaned my engine bay up with the motor in. I'm not finished, but it looks a lot better than when I bought the car. The sky's the limit on dressing up these old V8's. Tons of chrome and polished aluminum parts available. To me, this is one of the most fun parts of owning one of these old cars, dressing up the engine. Good luck, and have fun with it.
KC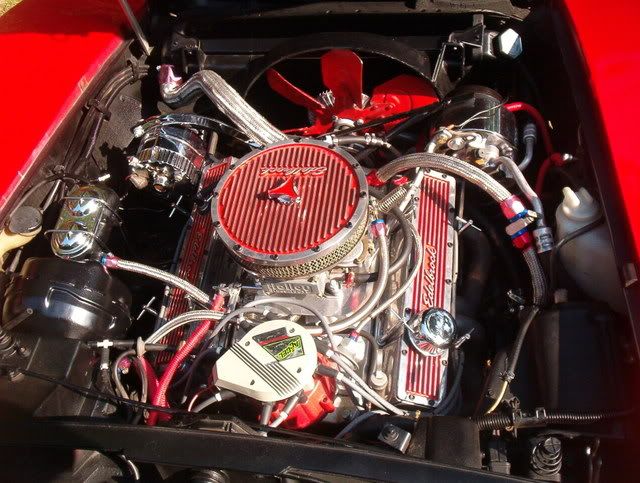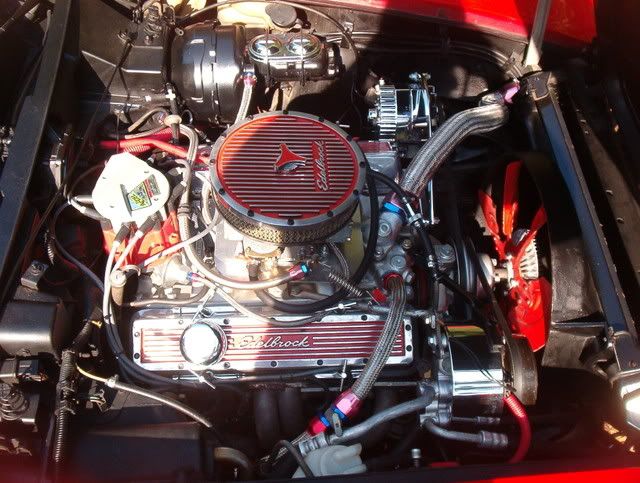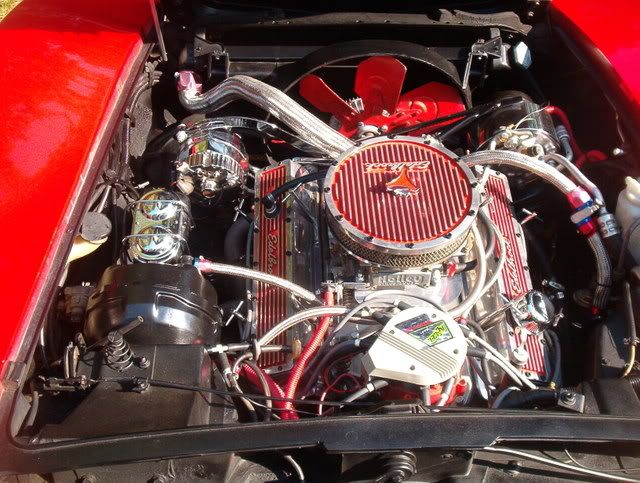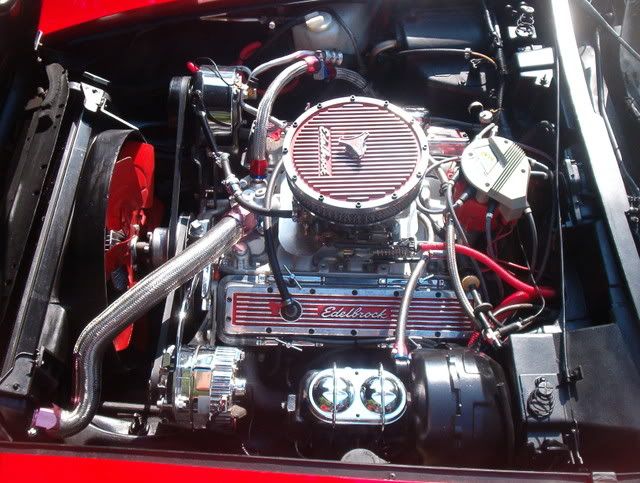 01-06-2016, 07:48 AM
CF Senior Member
Member Since: Sep 2010
Location: Rockwood TN
Posts: 157
Thanks: 0
Thanked 0 Times in 0 Posts
Dress-up
---
Originally Posted by
randommj
well, Im thinkin of replacing all my vacuum lines, radiator hoses and the like, (big job I know
) durring my christmas break, and asking for the stuff to do it for chirstams, anything else you see that would help make the engine pop out a little more (aside from a 502)
edit* Oh and if anyone knows where to find a stock 74 L-48 vacuum hose diagram, Im sure Ive got a few that are misplaced, that would be great!
Miles
My suggestion would be to look on the forume for the other members enginebays.The members here love to show-off there cars and the work they have done to their Vettes,and have every right to do just that.That is what this forume is all about,All the members here will bend over backwards to make their Vettes look awsom,and when you start looking you will find some truly awsom owners with awsom talent.So look around,I know you will find everything you are looking for.
Just my 2 cents worth.
01-06-2016, 11:20 AM
Wires
---
Originally Posted by
Ironcross
.
Buy another set of plug wires with 90 degree plug boots and run the wires underneath the manifolds/headers up the back along the bell-housing to the distributor cap. That yellow octopus has to go. It looks like it attacked your engine with the 8 tentacles grabbing the engine. Underneath the wires are out of sight and out of mind.. Works for all engines with the distributor in the back....
.
Yeah, what ironcross said. My pic isn't the best, but I did what iron said. I bought wire boot protectors to protect the boots from the headers.
01-06-2016, 02:06 PM
CF Senior Member
Member Since: Nov 2000
Location: St. Louis Mo
Posts: 2,297
---
Another 74 before and after